A well-designed and functional bathroom should be an important part of any dream home. It makes preparing for the day and unwinding at night a pleasure rather than a chore.
Upgrading your bathroom(s) can transform your home and offer you the style, comfort and features you deserve. Imagine your bathroom(s) as a serene oasis where efficiency and relaxation take center stage.  By working with a design-build firm like Talmadge Construction, your dreams can come true.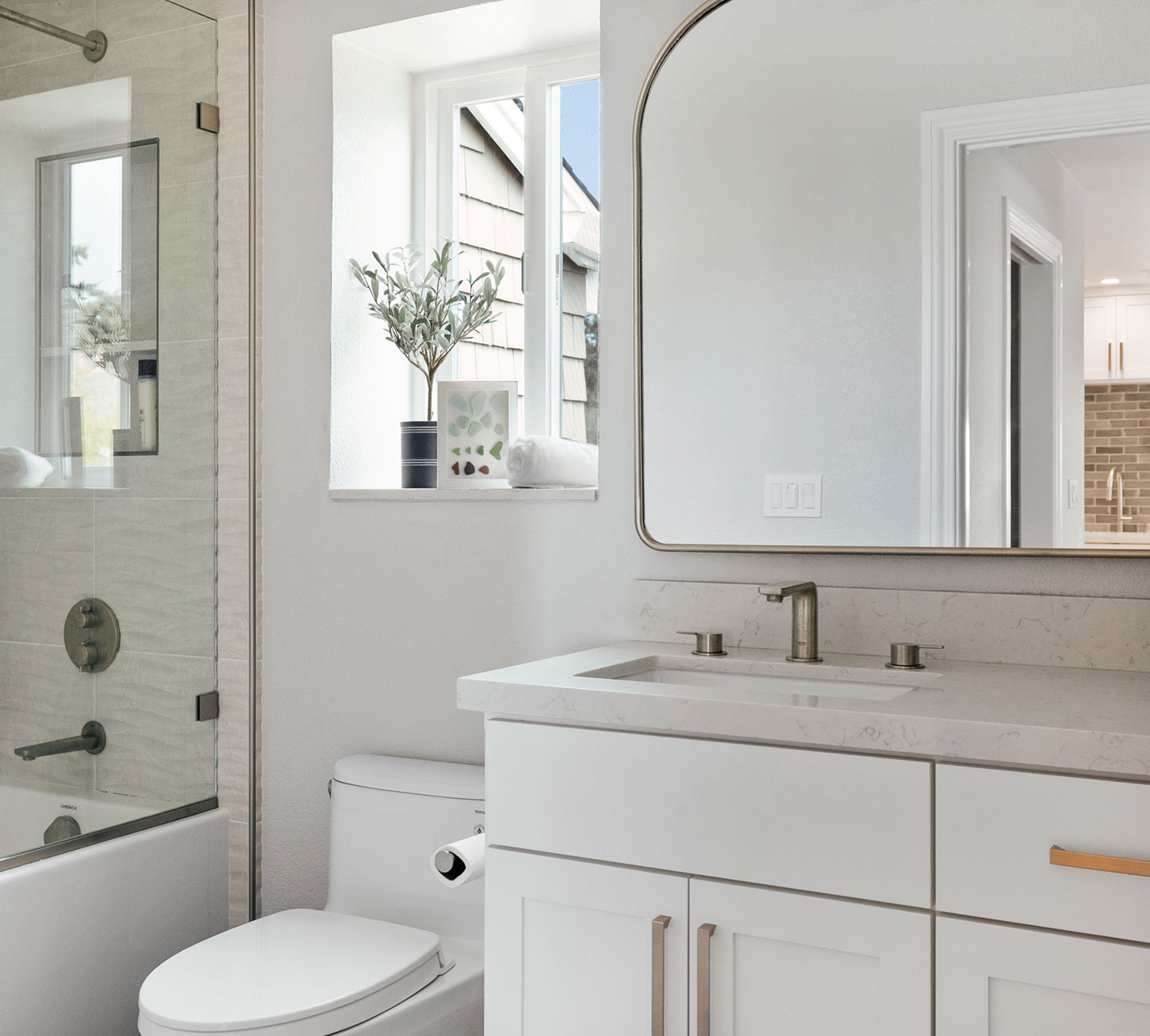 Reasons to Remodel
Your Bathroom
You visit your bathrooms an average of 6-8 times a day, so why not make those visits safer and more pleasant? Add those luxury features that you've always wanted and let your personality show. Now is the time for your bathroom remodel.
There are many reasons to consider remodeling your bathroom:
Improve functionality
Update an outdated design
Enhance aesthetics
Adapt for Aging in Place or special needs
Add safety features
Repair broken or deteriorated items
Incorporate new technology
Introduce luxury features
Save energy
Enjoy lifestyle improvements
Increase home value and marketability
Bathroom remodeling remains the second most-often requested remodel after kitchens, and offers one of the highest returns on investment—70.1% on average! As an added bonus, bathroom remodel(s) can increase your home's value.
There are many other benefits: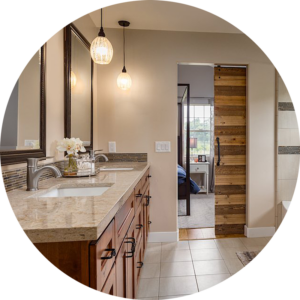 Increase energy efficiency and lower utility bills
Improve safety
Increase functionality
Improve design & aesthetics
Increase home comfort
Add storage space
Enjoy a clean and clutter-free environment
Optimize home value and sell at a higher price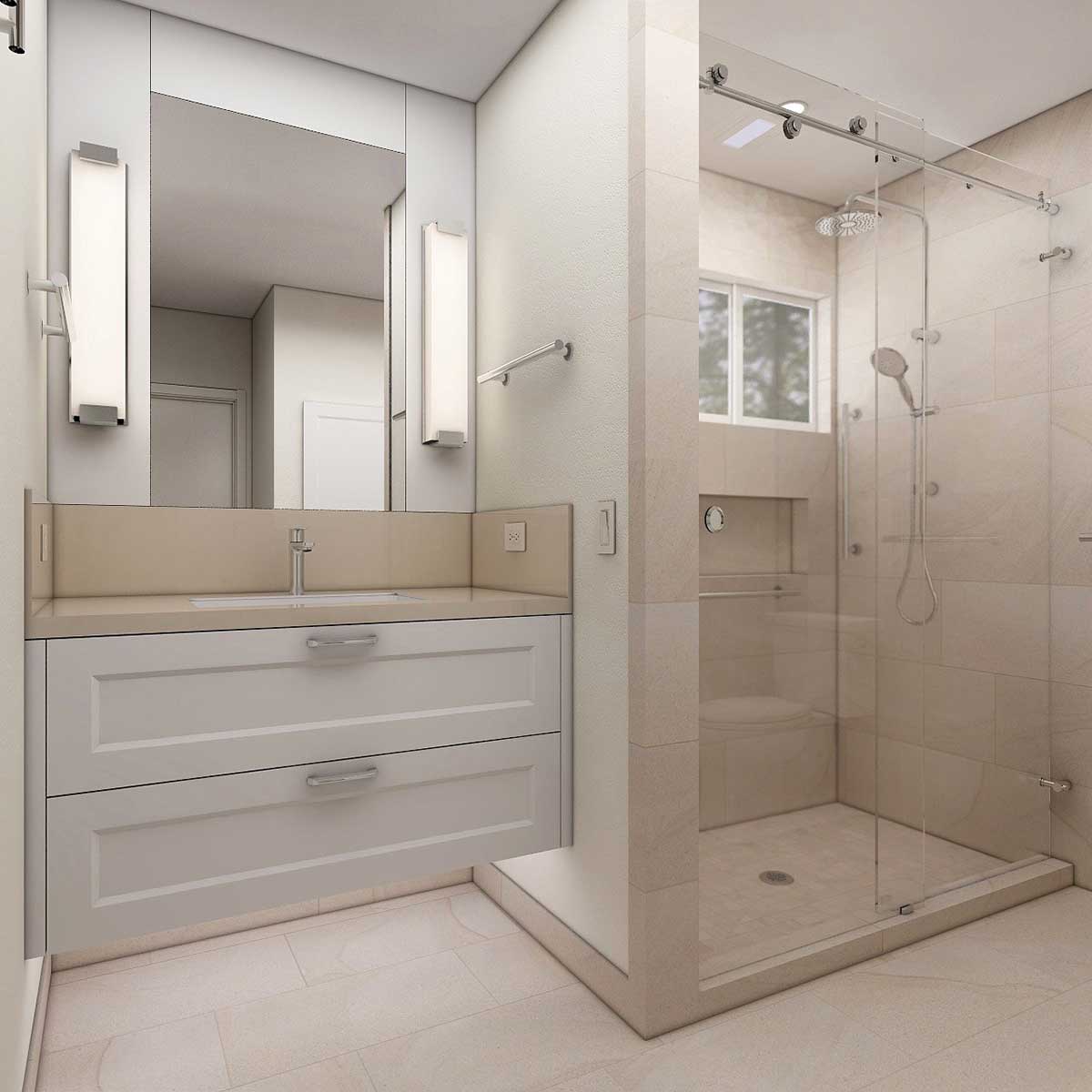 Enjoy the Benefits of a Proven Process
Every bathroom is unique, and a successful bathroom remodel relies on a carefully planned and managed series of steps, as we demonstrate in our proven five-step design-build process. Using the latest technology, we'll design and monitor every detail of your bathroom remodel, working together as a team to ensure a successful outcome within your budget.
At Talmadge Construction, your satisfaction is our number one priority, and we encourage open, honest communication and collaboration. This is your remodel, and we want to make sure that the journey as well as the end result are exemplary.
Bathroom Remodeling Made Easy
We've remodeled numerous bathrooms for Santa Cruz County homeowners in our nearly 40-year history, and our success is demonstrated by the many five-star reviews we receive. As a family-owned company, it's our reputation on the line. That's why honesty, integrity and pride are so important in everything we do.
In addition, as members of our local community, we believe it's important to give back too. We are proud to provide resources for education, as we are convinced that furthering one's education helps to improve not just one life, but the good of our society as a whole.
When you're ready to explore the remodeling options for your bathroom(s), consider Talmadge Construction. Contact us to schedule your free, no-obligation initial consultation at 831.689.9133.
Ready to Remodel Your Bathroom?
Let's discuss ideas for your home.