Your kitchen is often considered the heart and hearth of your home. It's where you gather to prepare meals, entertain, and enjoy family and friends. But a kitchen that is outdated, cramped or inefficient can only create frustration. At Talmadge Construction, we want you to have a kitchen that combines functionality, beauty and comfort with a design you'll love for many years to come.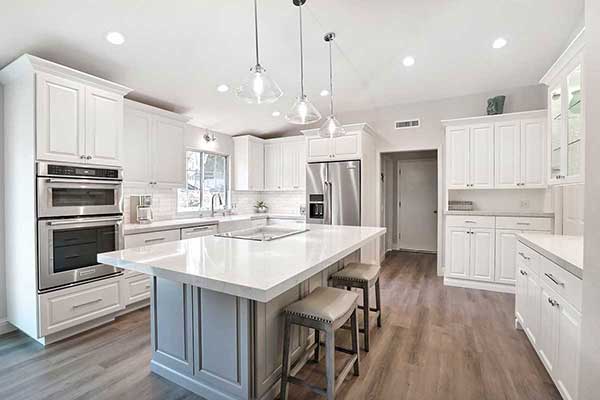 Reasons to Remodel
Your Kitchen
There's no need to live with a kitchen that no longer serves your needs, when a remodel can bring your vision of a dream kitchen to life. Think of all the reasons that now is the right time to remodel:
Improve functionality
Update an outdated design
Fit a family's lifestyle changes
Adapt for Aging in Place or special needs
Repairs
Easy maintenance
Add new technology
Enjoy energy savings
Enhance your lifestyle
Increase home value and marketability
Bring New Life to Your Kitchen
In addition to the beauty and efficiency you'll enjoy, you will significantly increase your home's value with a high return on investment. California reports one of the highest ROIs in the country, of almost 93% on just a minor remodel!
The additional benefits are many: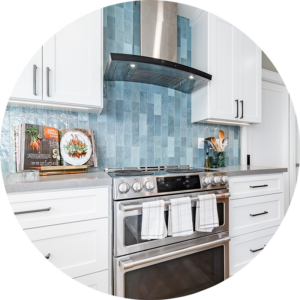 Energy efficiency
Save time and create efficiency in cooking, cleaning up and using your space
Increase comfort in your home
Eco-friendliness and sustainability
Design to suit your lifestyle
Improve safety
Add storage space
A clean and clutter-free space
Optimize home and resale values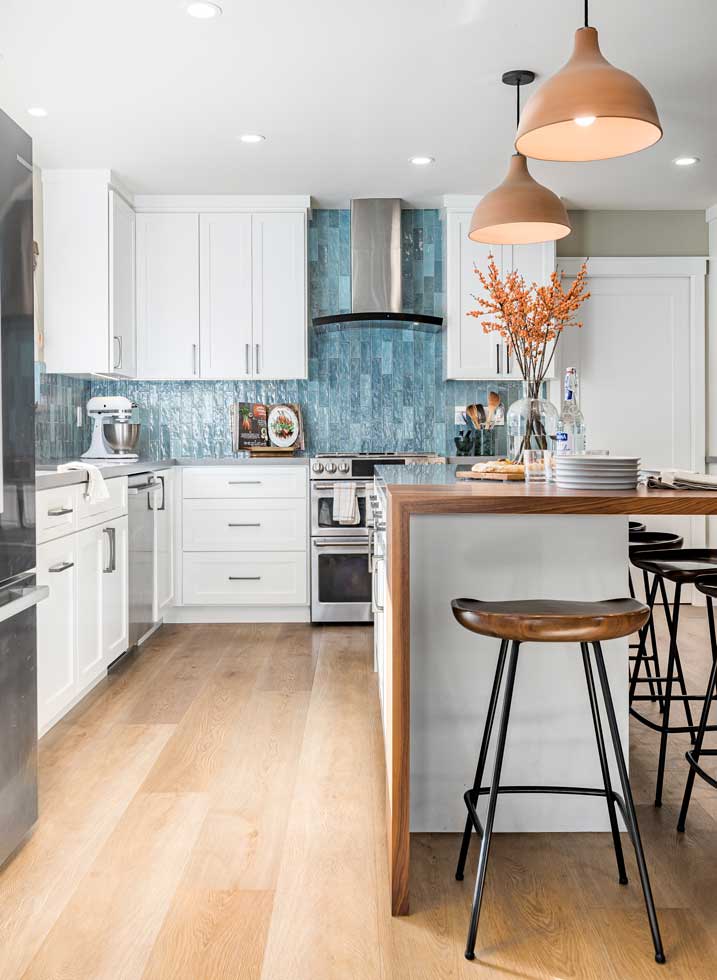 Enjoy the Benefits of a Proven Process
You'll experience reliability, efficiency, and superior quality on your kitchen remodel when working with a design-build remodeling firm like Talmadge Construction. Decades of comprehensive design and construction expertise combine to provide you with a kitchen that meets your personal design and functional preferences, and your budget, while maximizing the value of your investment.
Your project will seamlessly flow through our proven five-step design-build process, where collaboration and communication play key roles. You'll see your new kitchen come to life through state-of-the-art imaging technology in the design phase, and through our expert craftsmanship in the construction phases.
Kitchen Remodeling Made Easy
Talmadge Construction is a family-owned remodeling firm with nearly 40 years of experience providing innovative and eco-friendly design to Santa Cruz County homeowners.
Integrity is at the core of everything we do—from our open and honest communication to the exceptional value and quality we provide in every remodel. It is our goal to provide you with the best remodeling experience.
At Talmadge Construction, we are dedicated to preserving homes in Santa Cruz County and contributing to our community's growth through education. We recognize that our clients are also our neighbors and fellow business owners, and that by improving people's lives, we also improve our society as a whole.
When you're considering a kitchen remodel, talk to us. To schedule your free initial consultation with our friendly team, contact us today at 831.689.9133.
Ready to Remodel Your Kitchen?
Let's discuss ideas for your home.