Building an Accessory Dwelling Unit (ADU)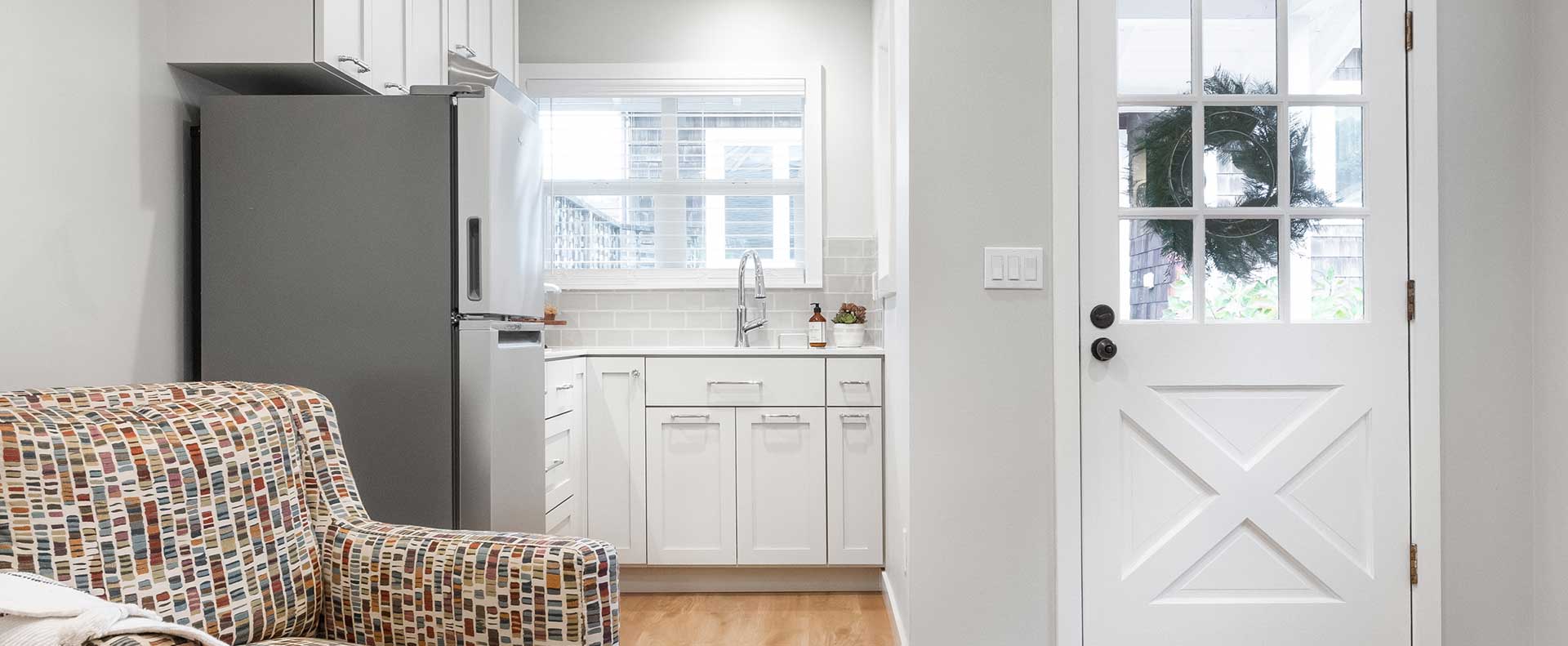 Many Santa Cruz County homeowners are transforming a portion of their home or property into an Accessory Dwelling Unit, or ADU, in need of additional living space or a way to make extra income on their property. 
ADUs have become popular additions where zoning allows, serving as a fully-functional second housing unit on a homeowner's property that includes a living area, kitchen, bedroom(s) and bathroom facilities. An ADU can have many uses—as a rental unit, multi-generational housing, or extra living space for visiting friends and family. It is not, however, a "tiny house." Those are generally on wheels. It is a permanent addition to your property, whether outside or inside your home.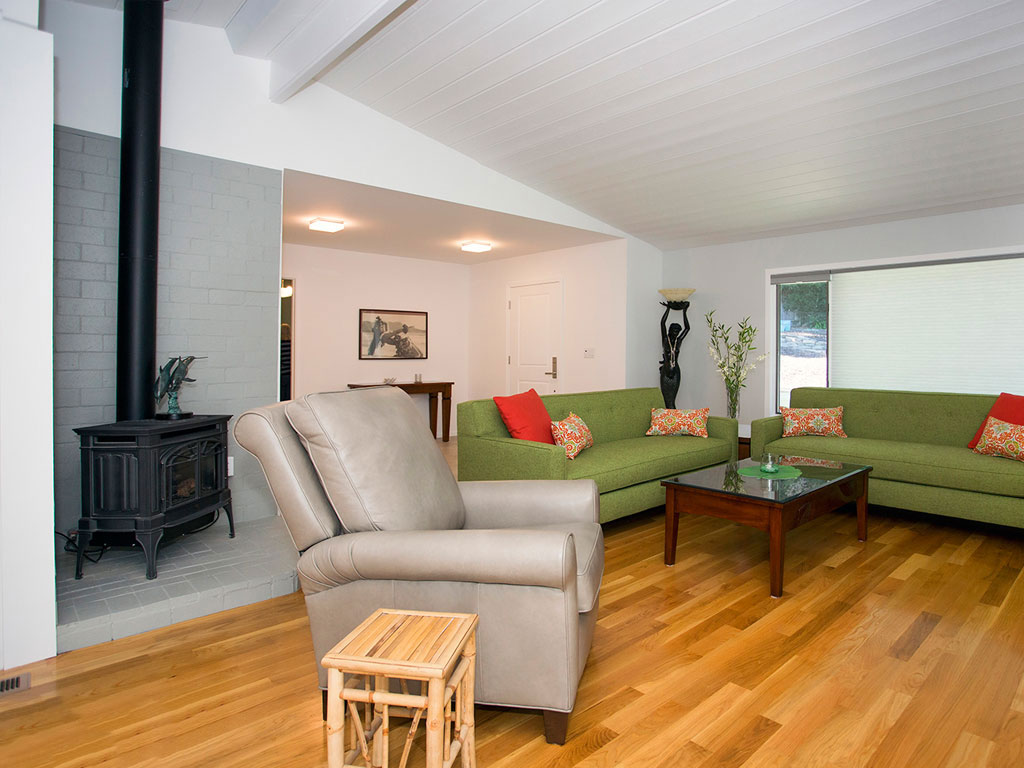 Types of ADUs
There are several options for ADUs:
Detached: a separate dwelling on the property
Conversion: a remodel within the existing home, for example in an attic, basement or garage space
Attached/Bump-Out: an addition to the home
Junior ADU/JADU: A space smaller than 500 square feet in area that can share a bathroom with the main property
Uses for an ADU
Multi-generational living
Special needs accommodations
Independent living space for aging family members
Starter home for adult children
Private guest house
Home office
Rental unit
What Does an ADU Cost?
Costs to build an ADU vary widely and can depend on the type, location, size and amenities. It also must contain all the mechanical and electrical systems of a regular home. For a complex project like an ADU, you should consult an ADU expert like Talmadge Construction who will first visit your property in person, and as part of the design-build process, deliver a scope of work and provide you with a realistic budget and timeline.
ADUs Require Regulations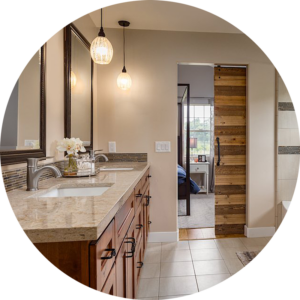 When considering an ADU, talk to an experienced construction specialist like Talmadge Construction. We know the ins and outs associated with the strict zoning regulations, building codes and permits for your neighborhood. We can also help you choose the right location and style for your ADU.
See our Blog article for more information on designing and building an ADU on your Santa Cruz County property.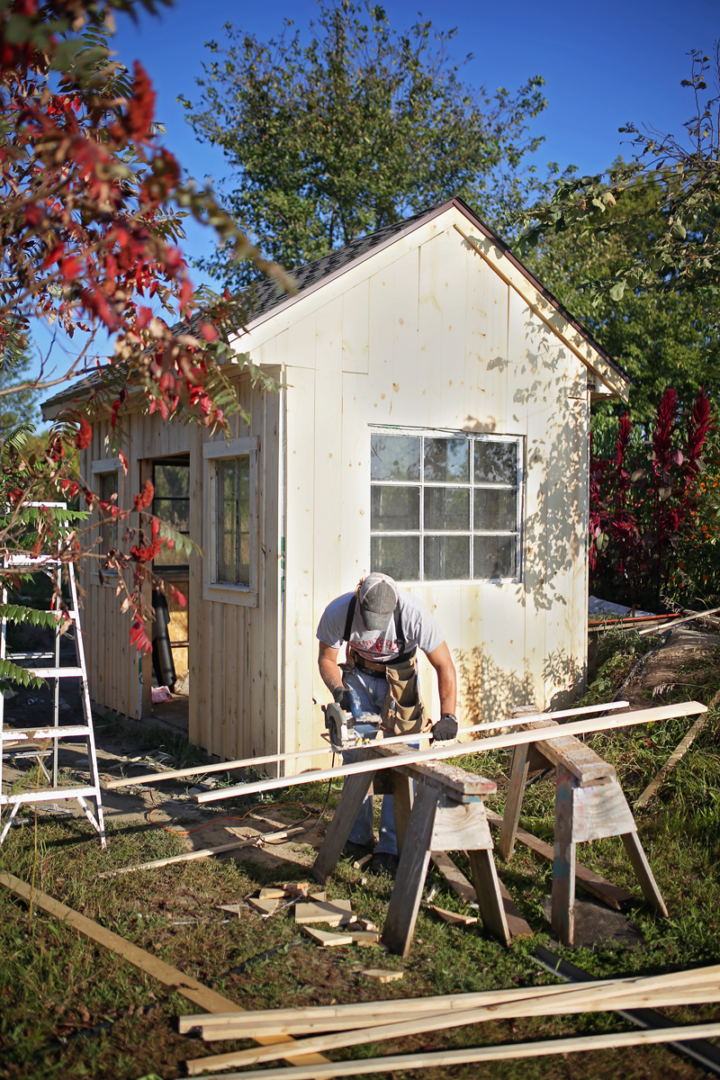 Enjoy the Benefits of a Proven Process
As a true design-build remodeling firm, Talmadge Construction offers a one-stop shop for design and construction of your ADU. We'll help you determine the best location, layout and features for your ADU, and explore your options with high-tech imagery so you can picture the final product easily.
Using our proven 5-step design-build process, we'll walk you through the steps and stages of construction, utilizing our experienced in-house team. And we'll invite you to visit our in-house design studio to see, feel and make your selections.
Most of all, we want to collaborate throughout your project with open and honest communication. That is the key to a successful outcome.
ADU Design & Construction Made Easy
You'll enjoy working with our team of experienced, dedicated professionals. Not only do they have the skill and talent to create a unique design, they stand behind their work.
At Talmadge Construction, we're proud of our reputation for integrity that has stood the test of time for nearly 40 years. And as a family-owned business, we put our name on the line. We are your neighbors as well as your trusted remodeler here in Santa Cruz County, and take great pleasure in improving the lives of our local homeowners. 
Trust Talmadge Construction for innovative, eco-friendly design and remodeling for your ADU. To arrange your free consultation with one of our friendly team members, contact Talmadge Construction at 831.689.9133.
Ready to Design & Build Your ADU?
Let's discuss ideas for your home.