It is not uncommon for homeowners to quickly realize how difficult and complicated it can be to remodel their home, particularly when they are faced with an overwhelming number of design decisions and conflicting advice. Add on top of that, no two projects are ever exactly the same. There is not a single, clear-cut formula to use to figure out what to do and how much your project will cost.
Enter the advantages of working with a design-build firm—the best way for a you to ensure your construction or remodeling project is completed on time, on budget, and to your specifications. Below is a summary of our proven design-build process, showing you what you can expect when you are working with Talmadge Construction to create your ideal living space.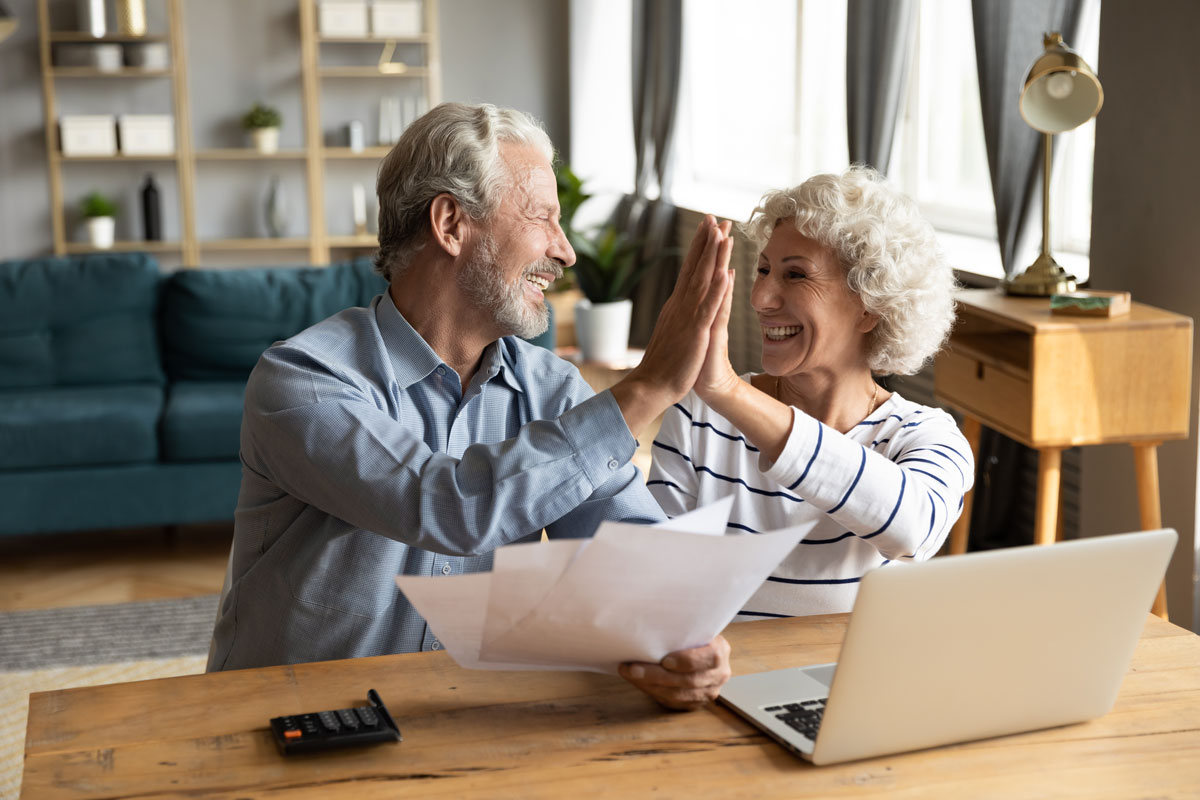 PHASE 1:
PROJECT AND BUDGET
You begin your home remodel getting to know each other, establishing the primary objectives and goals of your project, measuring and taking photos of the affected areas, discussing design ideas and defining your project budget.
Learn more details about Phase 1
Complete Initial Consultation:
To prepare for your initial consultation, you will be asked to provide us with a list of prioritized remodeling items that you want to incorporate into your home, ranking them from most to least important. Sometimes the budget you establish is not enough to cover everything you want to include, and having this list will make it easier to talk about what can be left out or completed later to bring the project closer to budget.
Sign a Feasibility Agreement (fee to be determined by the scope of work)
The purpose of the Feasibility Agreement is to give you, the homeowner, reliable information on what you will be allowed to do by the City or County, what will it look like and about how much will it cost.  The deliverables are a set of preliminary plans that consist of the before and after preliminary floor plan and exterior elevations, a written, limited scope of work with allowances for finishes, and a budget range of X to X plus 20%.
Discuss Design Ideas:
Early in the remodeling process, you will be asked a series of questions that will help us make recommendations on how to further enhance the enjoyment of your home. You will also be asked questions that help us identify your personal design style and the type of finishes you have in mind, etc. After measuring and taking photos of the affected areas, the design team will examine, document and research the existing conditions of your home. This includes drawing the existing house floor plan, documenting its structure, and researching the local building codes and zoning restrictions to establish what legal limitations are imposed upon your property. Before any design work is done, we establish what the current records show and what changes the local ordinances will permit you to make.
Complete a Preliminary Design
You will be presented with preliminary floor plans and design ideas. At this stage of the design, changes to the proposed design plan are easiest to accommodate. We take the time to make sure you understand everything presented and that you are satisfied with the design. If more than one design is presented, you can select the one you like the best, or suggest alterations to the plan you like. It is common for the initial sketches to be modified before the plan meets your final approval.
Establish a Preliminary Budget:
Establishing a budget is a critical step, and essential to the success of our design-build process, which centers around designing a creative project that is in alignment with your budget and solves the issues you are having with your home.
The term "budget" in the remodel project context is the money you will need to pay for the design and planning of the project (which may include consultants such as engineers, surveyors, energy consultants, etc.), permit fees (which may include municipal fees, connection charges, etc.), and the actual costs of the construction. As experts, we will help you plan for all the costs involved, not just the design and construction. Establishing the budget is a critical step, as everything done after this will be based on the information we have been discussing to this point. Be outspoken about what you want and be prepared to explore new ideas if the budget and your dreams don't match.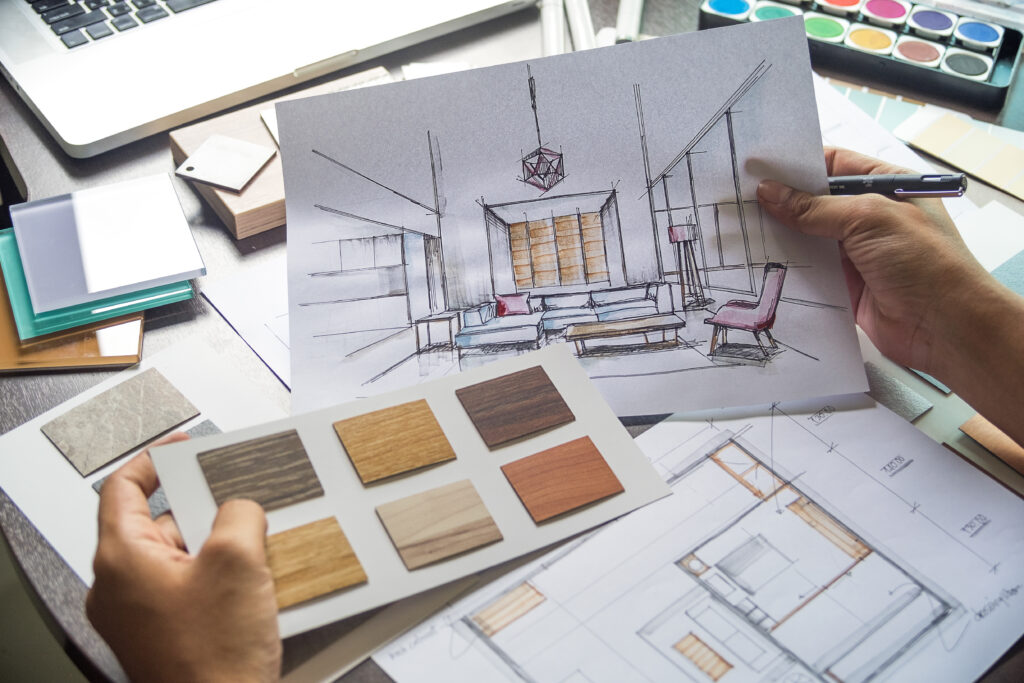 PHASE 2:
DESIGN
The creative fun begins! Your vision of your new space starts to take shape as you meet with our design team to finalize selections and finishes. During this phase, our design team will produce blueprints and construction drawings, start the engineering or permitting process, and schedule a walk-through with trade contractors at your home. You will also sign a Design Agreement, which is typically 8-10% of the final cost of the project, and receive a final cost estimate.
Learn more details about Phase 2
Refine Your Design:
This is the exciting stage of the process where the initial design schematics come to life. The preliminary rough sketches that you approved are refined and developed. The interior and exterior elevations and section drawings are created and detailed. You will meet with the design team throughout this process, which can take several weeks to several months, depending on the complexity of the project and how quickly decisions are made.
Create Blueprints and Construction Drawings:
Talmadge Construction produces a complete set of blueprints, which are critically important in order for everyone to understand visually what is to be changed and added, to obtain a building permit, and to eventually build your project. The plans include all drawings required for regulatory approval, as well as details for elements such as built-in cabinetry, architectural features, electrical-lighting design, door, window and finish schedules, tile layouts, etc. We will work with third party consultants if structural engineering, energy compliance, or other specialties are required.
Review Your Budget:
Your best interests are at the heart of what we do, which includes monitoring your budget. As decisions are made and plans progress, we review each stage against the budget goals. Consequently, we will let you know if we see anything that may cause the cost to creep outside the budget.
Start the Engineering/Permit Process:
With years of experience working with the city, Talmadge Construction facilitates the permit process for you. For your peace of mind, we handle all submittals to the appropriate planning departments on your behalf.
Make Selections:
There are many choices to be made including cabinetry, light and plumbing fixtures, flooring, tile, and accessories. We will assist you in making all product or finish selections by setting up trips to showrooms or using the internet. These decisions are made as early in the development process as possible in order to avoid unnecessary delays in the production schedule, changes to the budget, and confusion after construction has begun. We will guide you in deciding what types of environmentally friendly products and systems will be a good fit for your project.
Committed to conserving natural resources, saving energy and improving the indoor air quality for you and your family, we will also provide ideas to reduce costs by investigating alternate building methods, changes in product selections, and other options.
Schedule Walk-through with trade contractors:
At this time, we schedule a walk-through with trade contractors at your home, inviting the plumber, electrician, and mechanical trades to inspect your home's systems and make necessary recommendations. This walk-through eliminates as many "surprises" as we can by investigating the existing conditions now rather than after construction begins. This is the best opportunity to re-prioritize, if necessary, in order to meet the budget.
Detail written description of work:
You will receive a detailed written description of all work to be performed during your project, presented to you in the form of a proposal with a lump sum fixed price. Attention to every detail during the estimating process ensures that we will deliver your project without numerous "surprises" and unwanted additional work orders.
Present final cost:
Once all of the documentation is completed, specifications and selections made, and the proposals from trade contractors are returned and reviewed, a final cost estimate for the construction will be determined. We also present a construction schedule that will determine the overall amount of time your project will take.
Generate and sign construction agreement:
The construction agreement is a fixed price contract based on the written scope of work, selections that have been made, and any identified allowances. It includes the construction and payment schedules. The only changes made after that point, are those generated by you or by unforeseeable conditions. If you want to make a change that will impact the cost or schedule, we will get your approval before we do any additional work.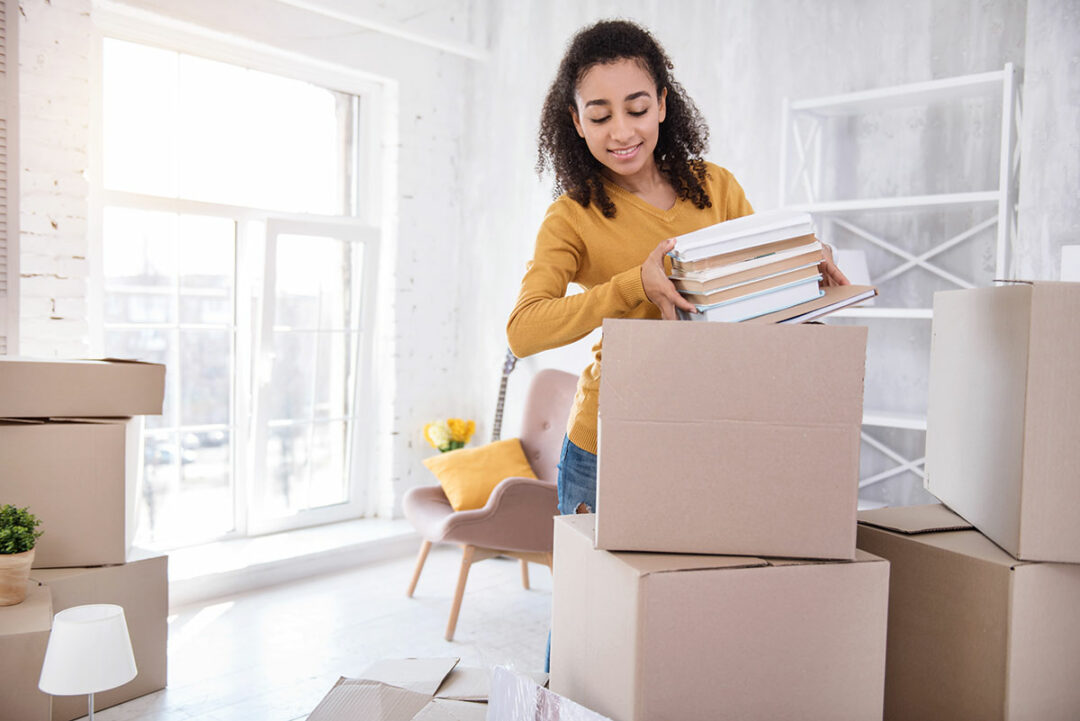 PHASE 3:
PRE-CONSTRUCTION
With design and construction agreements in place, preparations for construction begins. Your project team will schedule work with trade contractors and order any items with long lead times. You will also meet with your Project Manager who will prepare you on what to expect throughout the construction process, and be your primary point of contact throughout construction.
Learn more details about Phase 3
Internal Meeting to Pass Your Project on to Production:
You will participate in a pre-construction conference with your project manager who will be responsible for supervising and coordinating your project. During this meeting we will discuss the remodeling process with you, as well as ways we can minimize disruptions to your family.
On-Site Meeting with the Designer, Production manager, and Project Manager:
You will participate in an on-site meeting with your designer, production manager, and project manager, who will be your primary point of contact throughout construction.
Receive Resource Guide:
You will receive a client resource guide in which you can store all the important documents relating to your project: the contract, work orders, progress billings, etc. We will include use and care information for your finishes, emergency contact phone numbers, and helpful information about how to prepare for your remodel.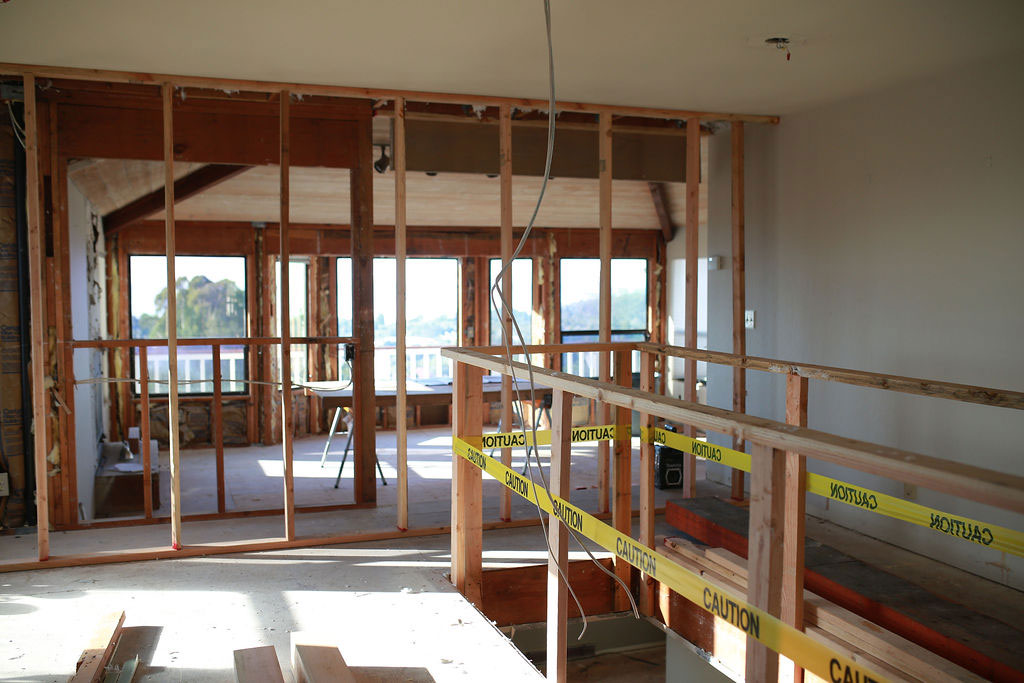 PHASE 4:
CONSTRUCTION
Construction begins according to the schedule, with frequently scheduled "status update" meetings and project management oversight.
Learn more details about Phase 4
Regular Status Update Meetings
Throughout construction, you can expect to participate in regular "status update" meetings to review construction progress and decisions that may be pending. You can also expect to receive a weekly email update from your project manager. The update will re-cap the week and let you know production plans for the following week.
You will perform a walk-through of your space before the sheetrock is hung to review locations of lights and switches. Once construction is complete, we will walk through your space with you to celebrate the results and review and discuss how the systems and various manufactured items work.
Your Dedicated Project Manager
Your project manager is your first line of communication who will handle all aspects of your project. He/She will monitor your job every day to make sure the work is done safely, as quickly as possible, and to your specifications. He/She will also alert you of weekly progress and seek decisions that may be pending.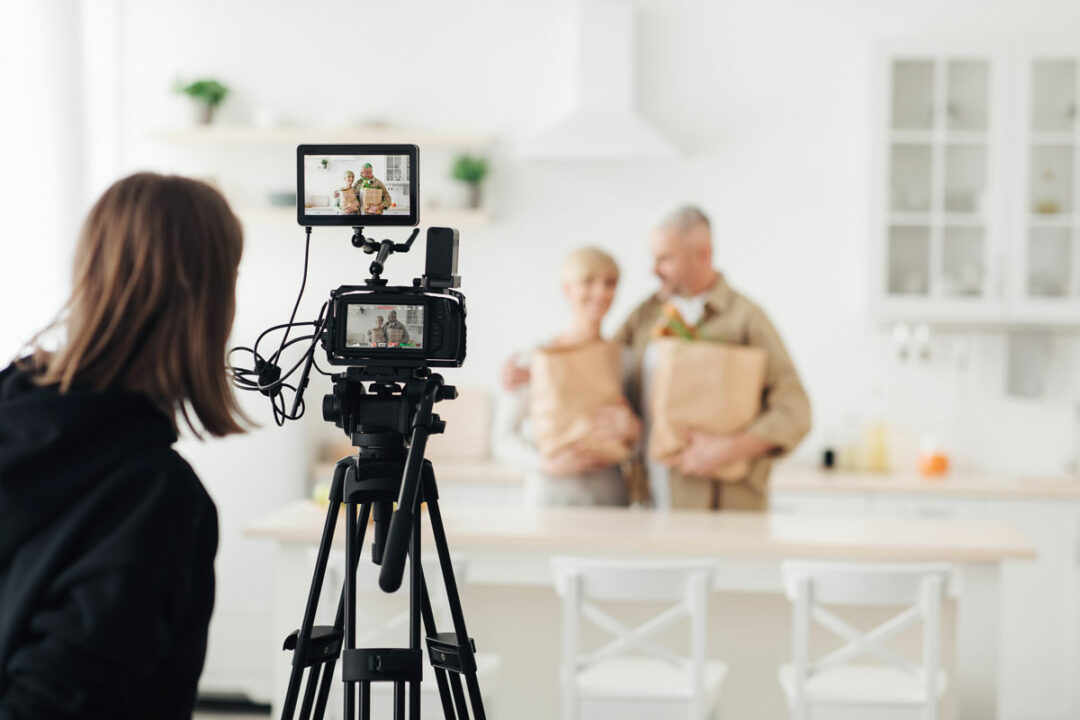 PHASE 5:
POST-CONSTRUCTION
It's time to enjoy your home! With your project now complete, you will be given a home care package, which includes warranty information on all appliances and products, a list of all the finishes and materials that went into the project, digital photos of your open walls showing the location of plumbing and electrical wiring, and a list of all the material suppliers used in your project.
Learn more details about Phase 5
Warranty Guarantee
Talmadge Construction provides a 4/10-year warranty on all labor and materials provided by us or by our trade contractors. There is a 10-year warranty on any items that can't be seen, e.g., roof leaks. Factory-made items carry their own warranties.
You will also be contacted by Jeff or Andrew in hopes that you will meet with either of them to provide feedback on the team's performance. Your honest feedback is not only invaluable to us to learn and grow our business, it also gives prospective clients an open view into what it is like to work with us.
Rest assured, we will be here for years to come, even after the warranty has expired, to make sure you continue to be happy with your remodeling project and to assist you with future projects.
Let's create your next BIG home idea TOGETHER
Have a question or want to discuss ideas for your home?
Call (831) 689-9133 to request an initial design consultation.