CLIENT NEEDS
The owners purchased this mid-century modern home on a rare ocean front property in Capitola, CA that needed substantial revisions. The existing house was divided into two units with a cumbersome layout. It also did not fit the homeowners' lifestyle needs or design aesthetic.
Within the scope of a comprehensive whole-house renovation, several bathrooms in this residence underwent a complete transformation.
TALMADGE SOLUTION
Among the four bathrooms, three were adorned with IceStone recycled glass countertops. In the primary bathroom, a distinctive natural stone countertop graces the space, accompanied by a lavish curbless accessible shower. These countertops were elegantly placed atop custom, floating vanities that are softly illuminated from below. The overall aesthetic was enhanced through a combination of Porcelanosa and Pratt & Larsen tiles, complemented by wallpaper, a backlit mirror, and a generously-sized skylight, creating an inviting, well-lit space.
RESULT
Originally, a 5-bedroom home with 2 living rooms, 2 kitchens, and a disjointed layout, this mid-century modern residence underwent a comprehensive transformation. It was reconfigured into a perfectly tailored floorplan that now caters entirely to the new homeowners' needs. The result is a spacious 4-bedroom, 4-bathroom grand design, featuring a dedicated mudroom, expansive laundry room, luxurious kitchen, and an envy-inducing master suite.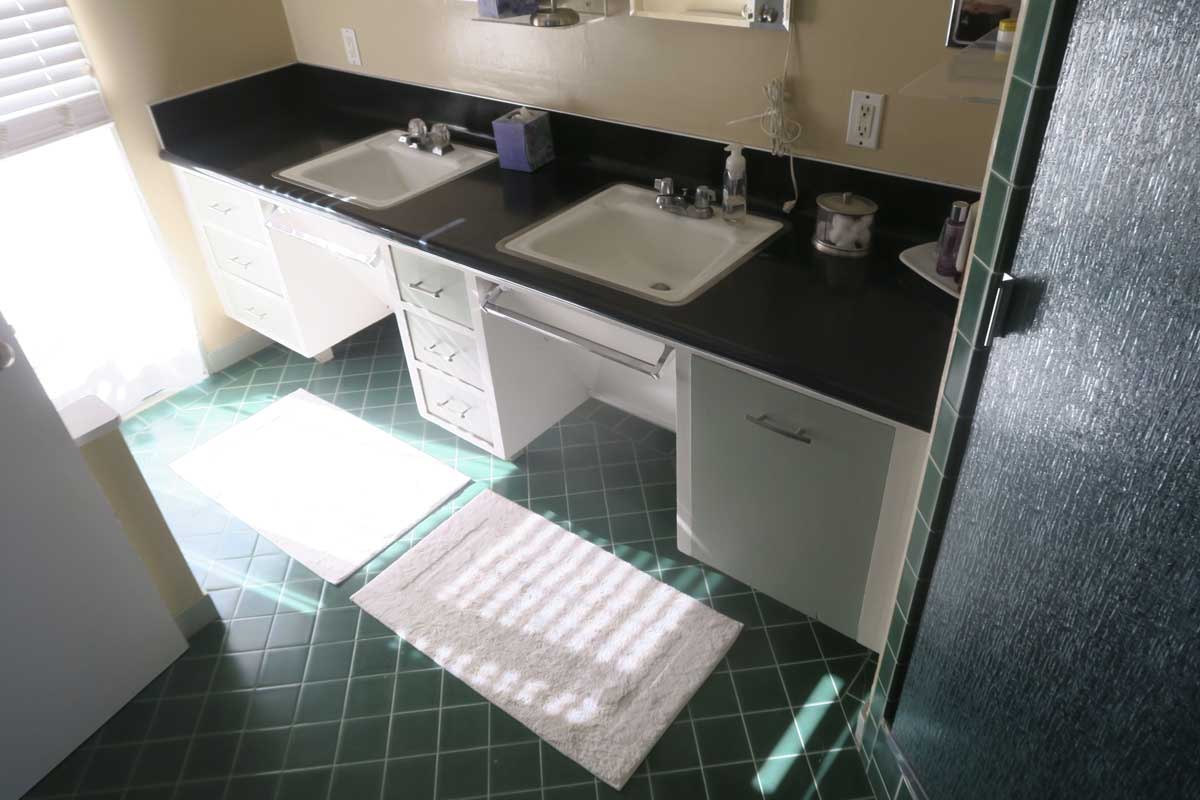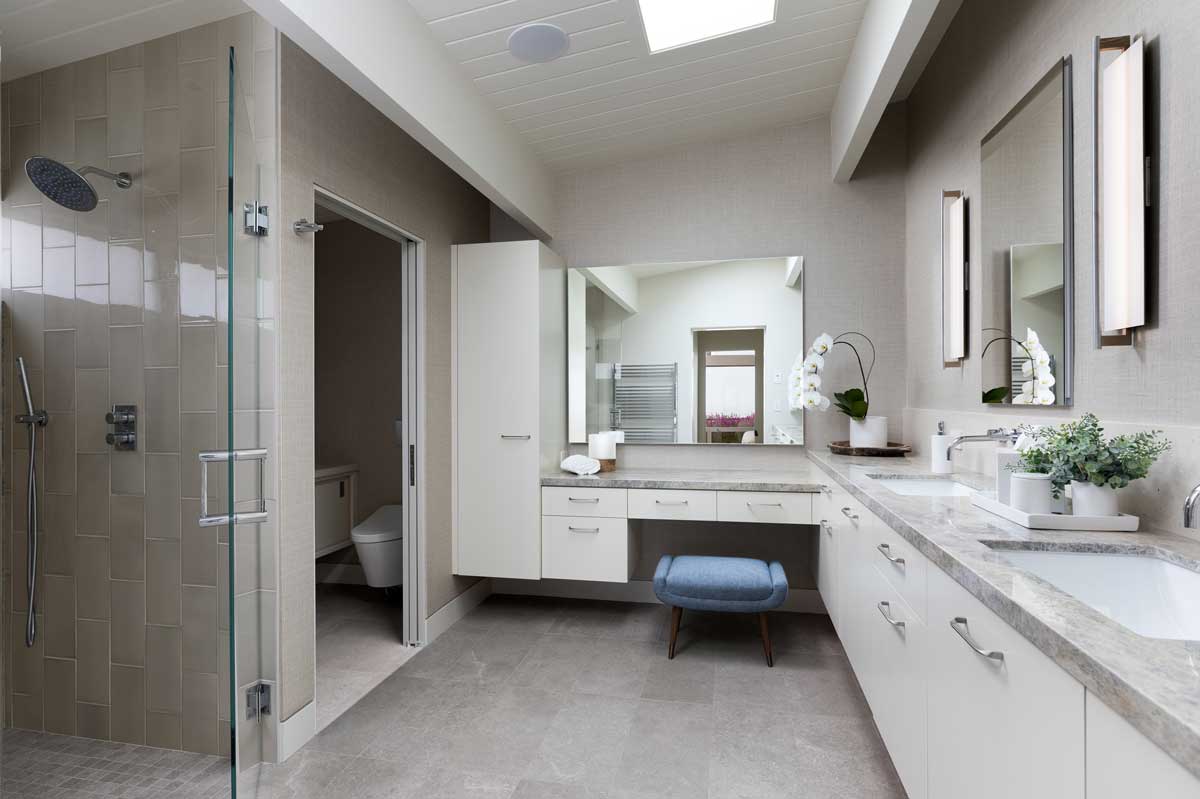 Let's create your next BIG home idea TOGETHER
Have a question or want to discuss ideas for your home?
Call (831) 689-9133 to request a complimentary design consultation.