Your home's living space doesn't end at the door, it extends into the outdoor space that surrounds it. Yet many people don't make use of this extra living area.
A recent trends survey indicated that 90% of Americans are taking more advantage of their decks, porches and patios, and considering their outdoor living space more valuable than ever.
Picture yourself entertaining friends by the grill, lounging on your spacious deck, or watching the kids swim from your covered porch. Create a fresh-air kitchen and dining space, entertainment hub, or a relaxing get-away from everyday worries. Your ideas are only limited by the space available.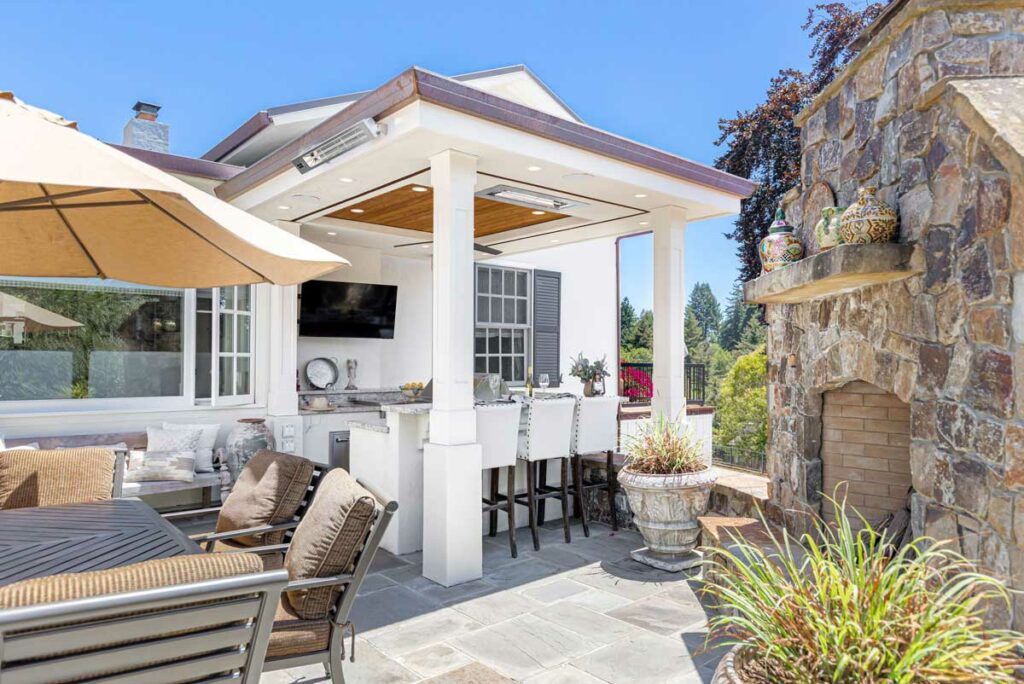 Reasons to Build an Outdoor Living Space
If you're tired of your underutilized backyard and want more options, now is the time to think about designing a creative space that fits your needs and your budget. Let our design-build team at Talmadge Construction show you some of our award-winning projects that will delight and inspire you.
Here are some reasons to remodel your outdoor living space:
Expand your home's living space
Gather with friends and family
Enjoy the outdoors and the fresh air
Improve your health
Control erosion
Create privacy from neighbors
Improve accessibility
Increase comfort in your home
Increase home value and marketability
Features to Choose for Your Outdoor Living Space
In many instances, you have a much larger range of options in your outdoor living space than indoors. You aren't limited by walls or ceilings. Consider how you'd like to use your outdoor space and then let our in-house design team work up a plan to fit your lifestyle.
Here are some options to consider: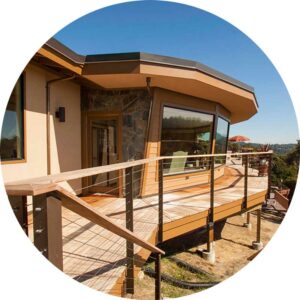 Deck/patio
Screened-in porch or 4-season room
Outdoor kitchen
Outdoor seating/living area
Outdoor appliances
Bar
Fire features
Outdoor lighting
Outdoor entertainment systems
Exercise area
Garden area
Children's play area
Pet features
Gazebo
Pool house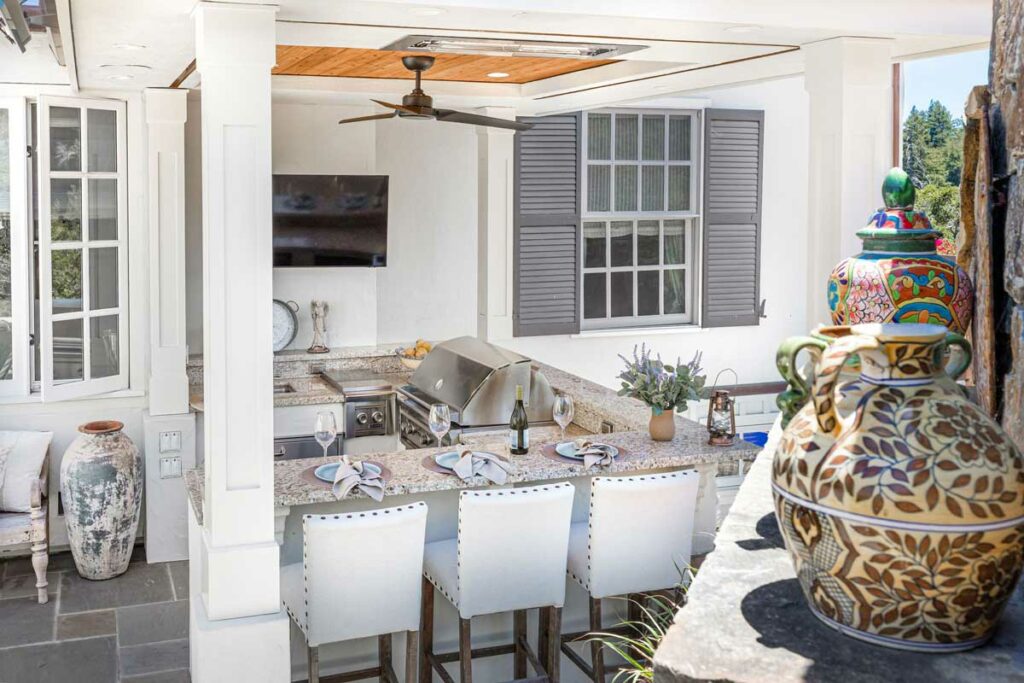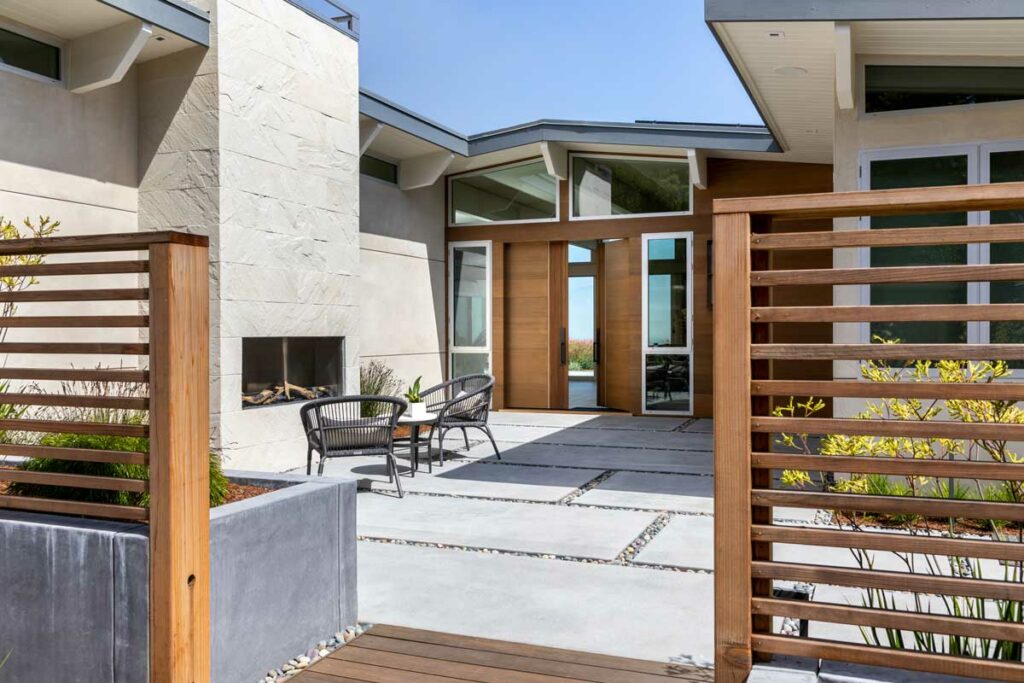 Enjoy the Benefits of a Proven Process
Talmadge Construction is a comprehensive design-build remodeling firm, offering you complete in-house services for your remodeling project, from design through construction. Utilizing our proven five-phase design-build process, we'll walk you through each stage of your remodeling journey.
Collaboration is key to everything we do. It is your project as well as ours, and we encourage your participation through open, honest communication and regular project updates.
Backyard Renovations Made Easy
For nearly 40 years, Talmadge Construction has been providing exceptional, award-winning remodeling services to families throughout Santa Cruz County. As a family-owned company, we take great pride in getting to know our neighbors and in improving our neighborhoods.
Our talented design team has years of experience and long-established connections with landscape firms that really know our coastal environment. Collaboration with local trade contractors is just another reason to team up with our company to get the most enjoyment and value from your backyard project.
Our values play a huge role in how we do business. Integrity, honesty, and pride in our work define a remodeling experience with our company. So, when you're ready to remodel, contact us.
To schedule your free initial consultation, contact Talmadge Construction at 831.689.9133.
Ready to Remodel Your Outdoor Living Space?
Let's discuss ideas for your home.