CLIENT NEEDS
Situated in the picturesque community of Rio Del Mar, this charming beach bungalow required a few remodeling updates. As part of a kitchen remodel, the homeowners expressed specific concerns about an unfinished plumbing repair in the primary bathroom. Additionally, their vision involved incorporating an additional half bath on the upper level.
TALMADGE SOLUTION
With the expertise of Talmadge Construction's design team, a remarkable transformation was achieved in the upper-level bathroom. The existing layout was skillfully reconfigured, resulting in the creation of a distinct primary bathroom and a conveniently placed half bath. Due to the presence of exposed beam ceiling framing beneath the bathroom, it was necessary to preserve the original tub's positioning.
Tailored to the homeowners' desired "bungalow" look, the bathroom design was created within the existing footprint and in a nautical theme. Slab remnants were used in the bathrooms to save on costs.
Challenge
The open beam ceilings presented several obstacles, as it proved challenging to navigate plumbing and electrical installations within them. Additionally, the preservation of the current floor, ceiling, and wall finishes required extra care and precautionary measures to safeguard these surfaces during the construction process.
Among the difficulties encountered, the most significant hurdle arose from supply chain complications. Particularly, the appliances required an unexpectedly prolonged waiting period of over a year before they were finally received.
RESULT
The outcome is an exquisite renovation that embodies the captivating essence of a "beach bungalow" style, culminating in a luminous and spacious living area that caters to the entire family. The inclusion of a new half bath not only enhances convenience for the homeowners and their guests but also alleviates the necessity of sharing a full bathroom.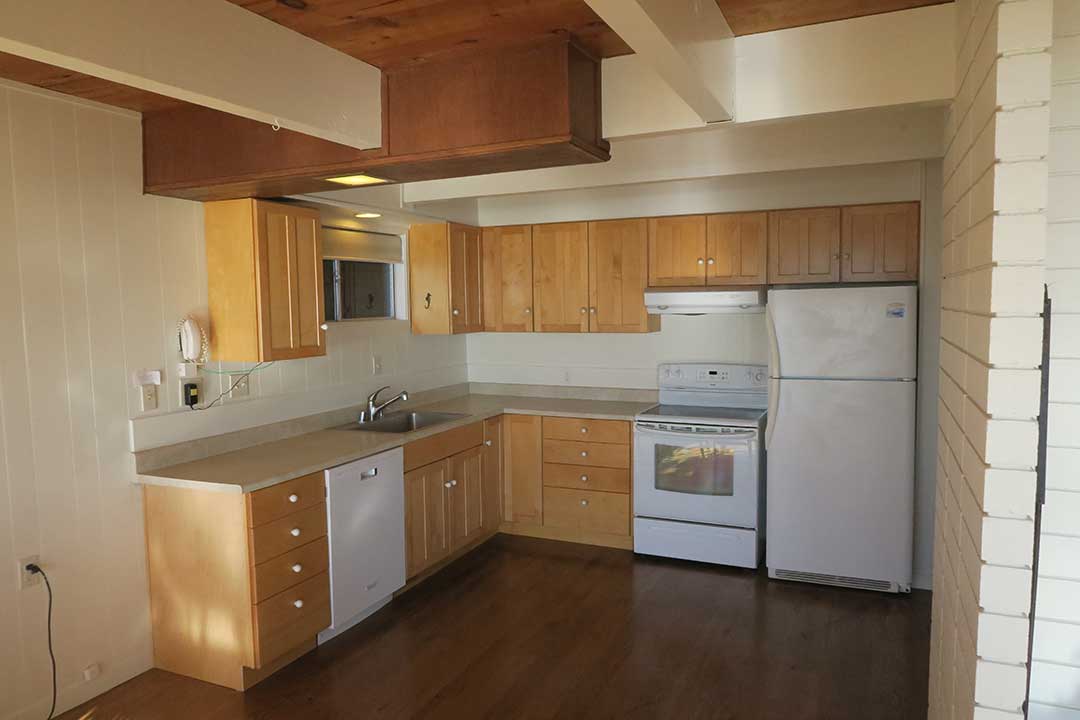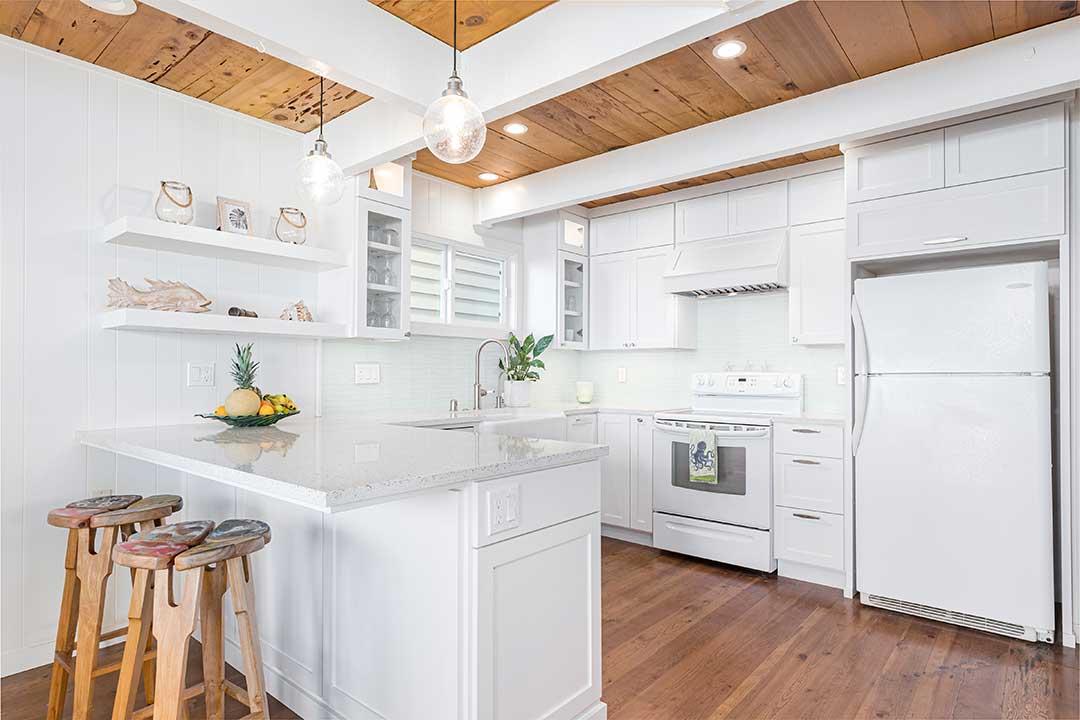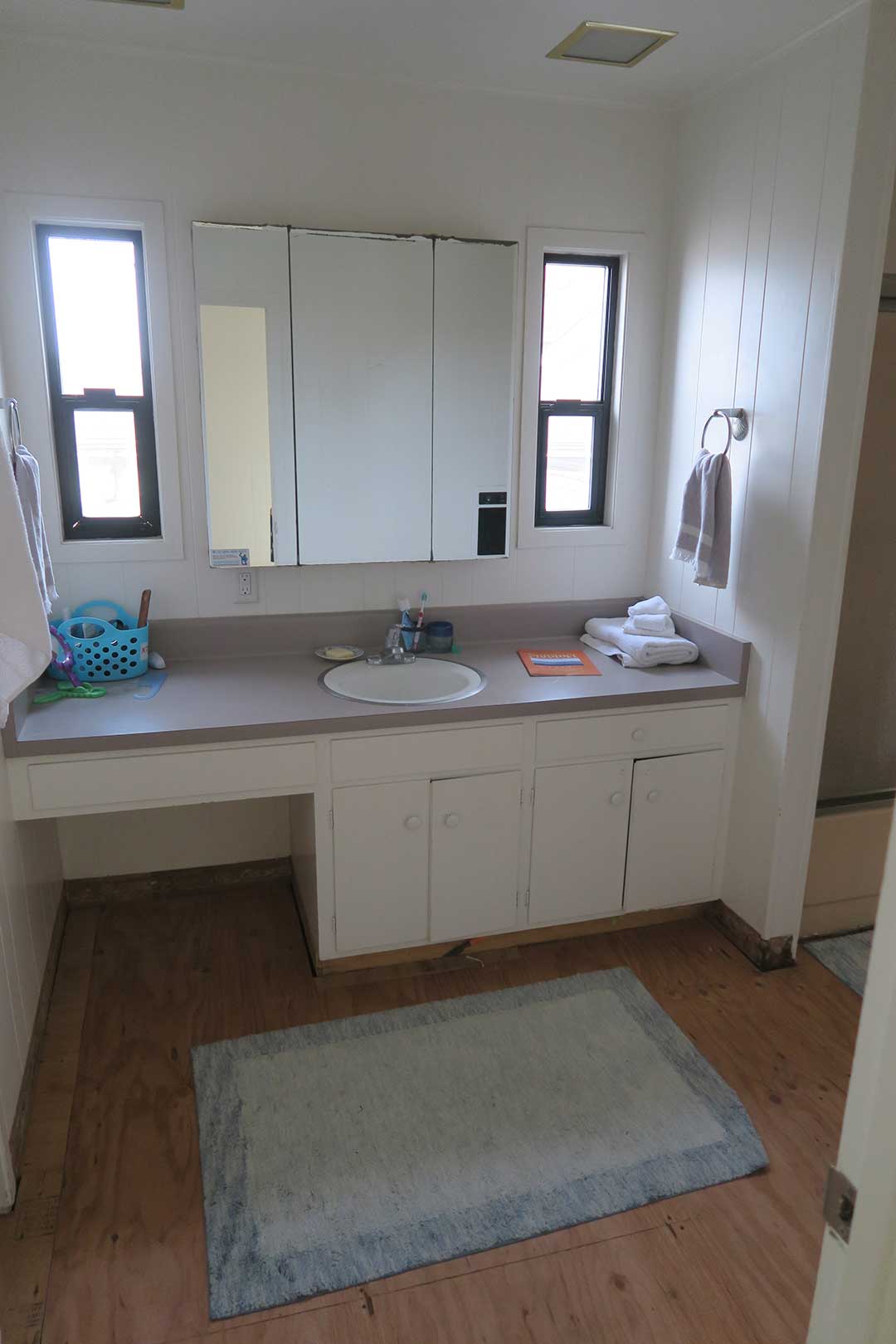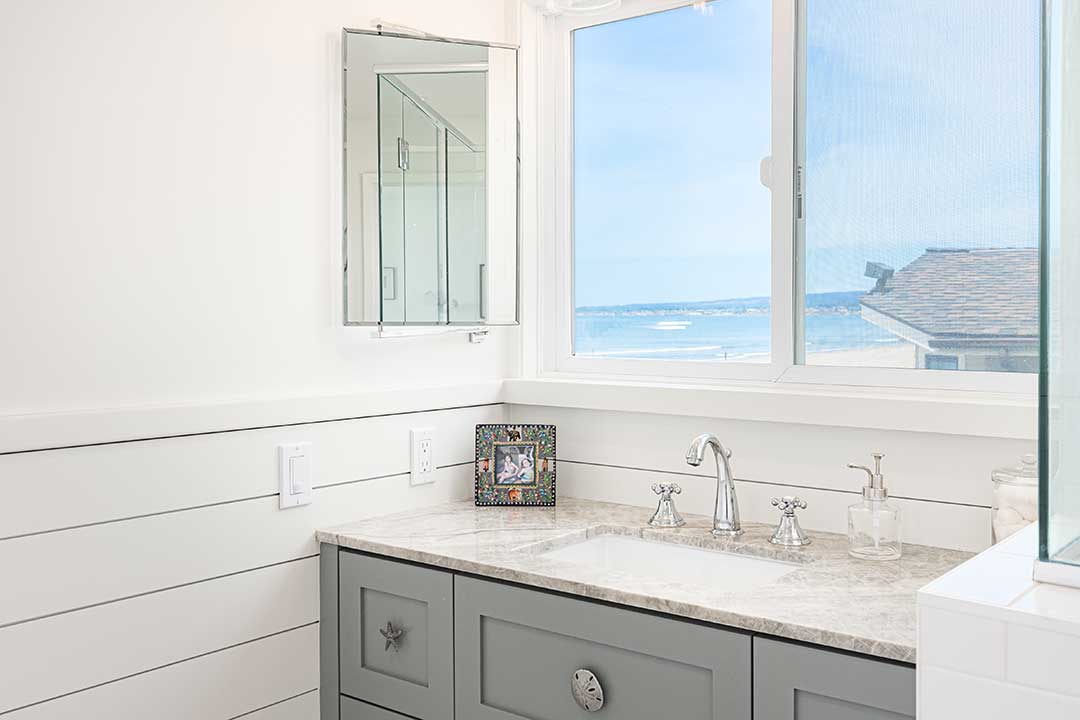 Location — Rio Del Mar, CA
Let's create your next BIG home idea TOGETHER
Have a question or want to discuss ideas for your home?
Call (831) 689-9133 to request a complimentary design consultation.