Is your home feeling a little crowded? Do you wish you had larger rooms or additional space?
With a home addition, you can transform your home and make the most of your space for increased comfort and functionality. Add on new rooms, bump out existing walls, or go vertical with a second-story addition. The renovation pros at Talmadge Construction can design and build a room addition that perfectly suits your design style and lifestyle needs.
Room additions commonly include: A new primary suite, family room, extra bedrooms, sunroom, enclosed porch, bathroom, or in-law suite.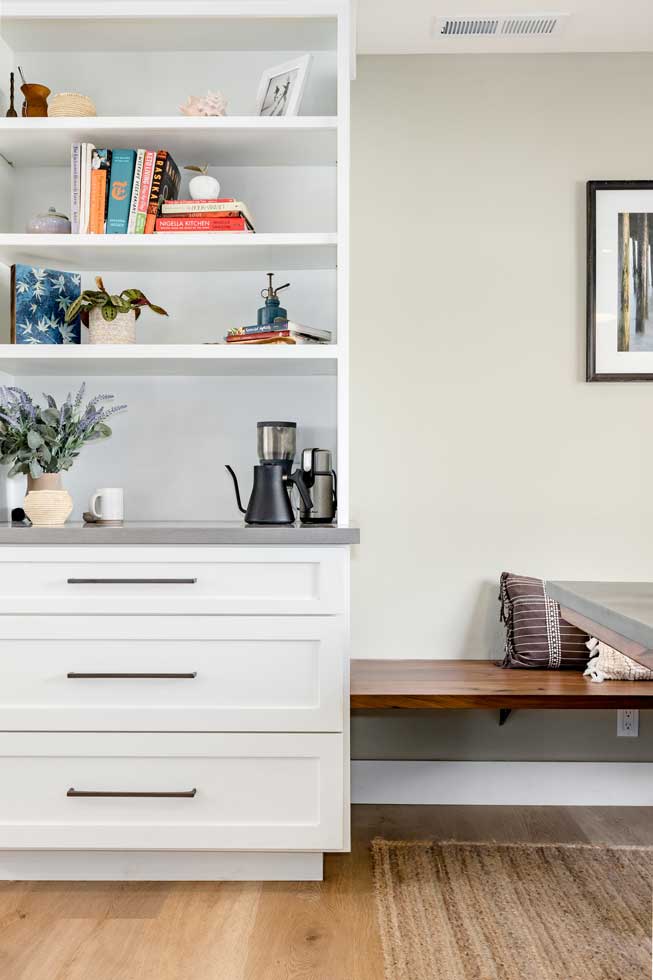 Reasons to Build an Addition
A room addition can give you either more space or specialized space within your home. Take this opportunity to add your personal and functional preferences. There is virtually no limit to the type of home addition we can provide for you.
Add on for:
Larger Rooms
An addition can add square footage to your home by enlarging existing rooms. Larger rooms enable you to function as you envision, or to add amenities and features you desire.
Additional Rooms
If your family has outgrown your space, consider adding new rooms to your home, whether it's a bedroom, family room, bathroom, home office, or other personalized space.
Specialized Rooms
Create rooms that have a dedicated purpose, like a home gym, home office, craft room, media room, light-filled sunroom or screened-in porch, or a new entryway and foyer.
Second Floor
We can add a complete new story to your home by removing the roof and building upward.
Space Modification
You don't always have to add onto your home to make a change. You can convert an existing space into a room you want. For example, if your attic or garage are unused, consider creating extra bedrooms, a workout area, or even a new family room.
Outbuildings
Don't limit your ideas for an addition to the existing home. We also build freestanding garages, pool or guest houses, ADUs, and other smaller structures.
Future Living Plans
If you know your lifestyle will change in the future and you will need a first floor primary suite incorporating Universal Design features, for example, or that multiple generations will need to use the space, an addition now can set you up for success when the time comes.
Benefits of a Room Addition
In addition to acquiring extra space and ultimate enjoyment and functionality, there are other benefits to a home addition.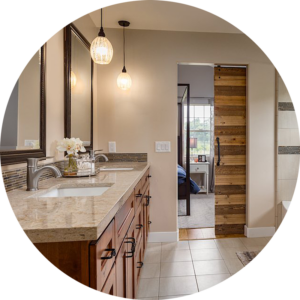 Added Value
Additional rooms add square footage to your home, which translates to market desirability and increased home value.
Alternative to Moving
Since you already love your
neighborhood, but need a larger
home for your expanding family or interests, an addition is a great
alternative to moving.
Income Potential
In some jurisdictions, a separate space for a tenant is allowed, and can generate extra income.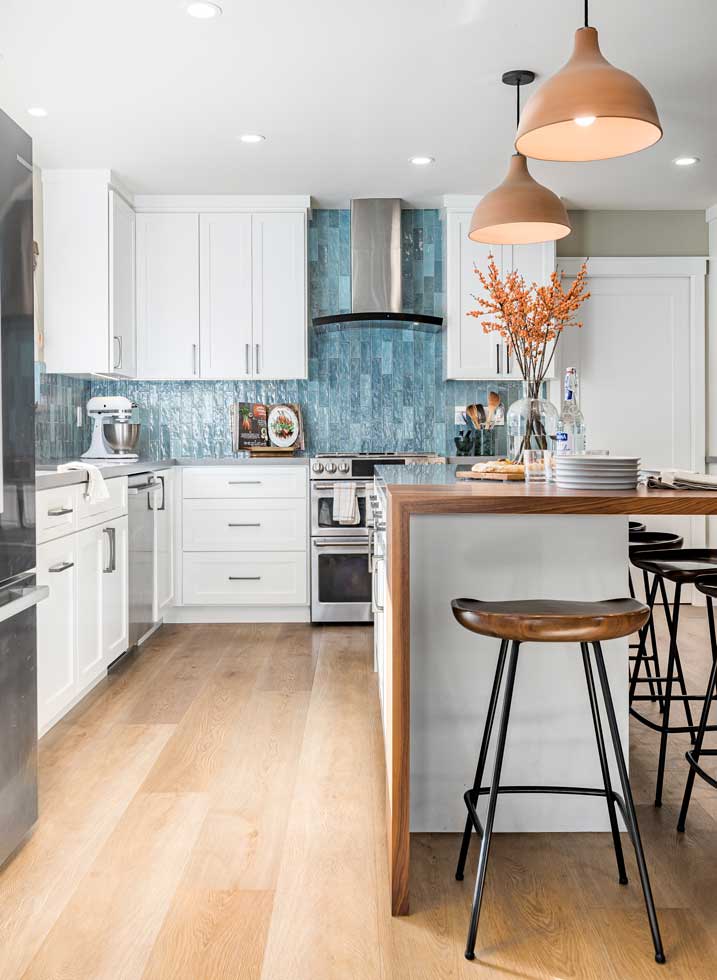 Let's Design & Build a Home Addition Together
For nearly 40 years, Talmadge Construction has been transforming homes in Santa Cruz County, using a streamlined and systematic 5-step process designed for high-quality and consistent results within your budget. You'll work closely with our in-house design team to lay out exactly the space you need through state-of-the-art imaging technology, finalize plans and make your materials and product selections.
Throughout the design-build process, you'll be included in every step. With open and honest communication and regular check-ins, it's easy. You'll also be able to access the files and photographs regarding your project through our online client portal at any time. This close collaboration helps ensure your complete satisfaction with your home addition.
Even after your project is complete, our involvement doesn't end. We'll provide you with a full warranty on labor and materials—even on items that cannot be seen. We'll also follow up to make sure you're happy and satisfied with our work and to collect feedback on how things went. Your input helps us to be a better company.
Home Remodeling Made Easy
As a family-owned remodeling firm, we take pride in providing innovative design and integrity to homeowners in Santa Cruz County. It is our purpose and pleasure to provide you with the best remodeling experience and high-quality craftsmanship.
Our proven Design-Build model takes the guesswork out of the big questions from the start: local jurisdiction laws and limitations, designs to fit your investment expectations, accurate pricing, realistic scheduling, and warranty support. Care for your home, family and pets has always been as important to us as it is to you.
It's easy to get started. Simply contact Talmadge Construction for a telephone consultation and in-home estimate. To schedule your free initial consultation with our friendly team, contact us today at 831.689.9133.
Ready to Design & Build a Room Addition?
Contact Talmadge Construction