Interior Living Space Remodels
Santa Cruz Bungalow Bedroom Remodel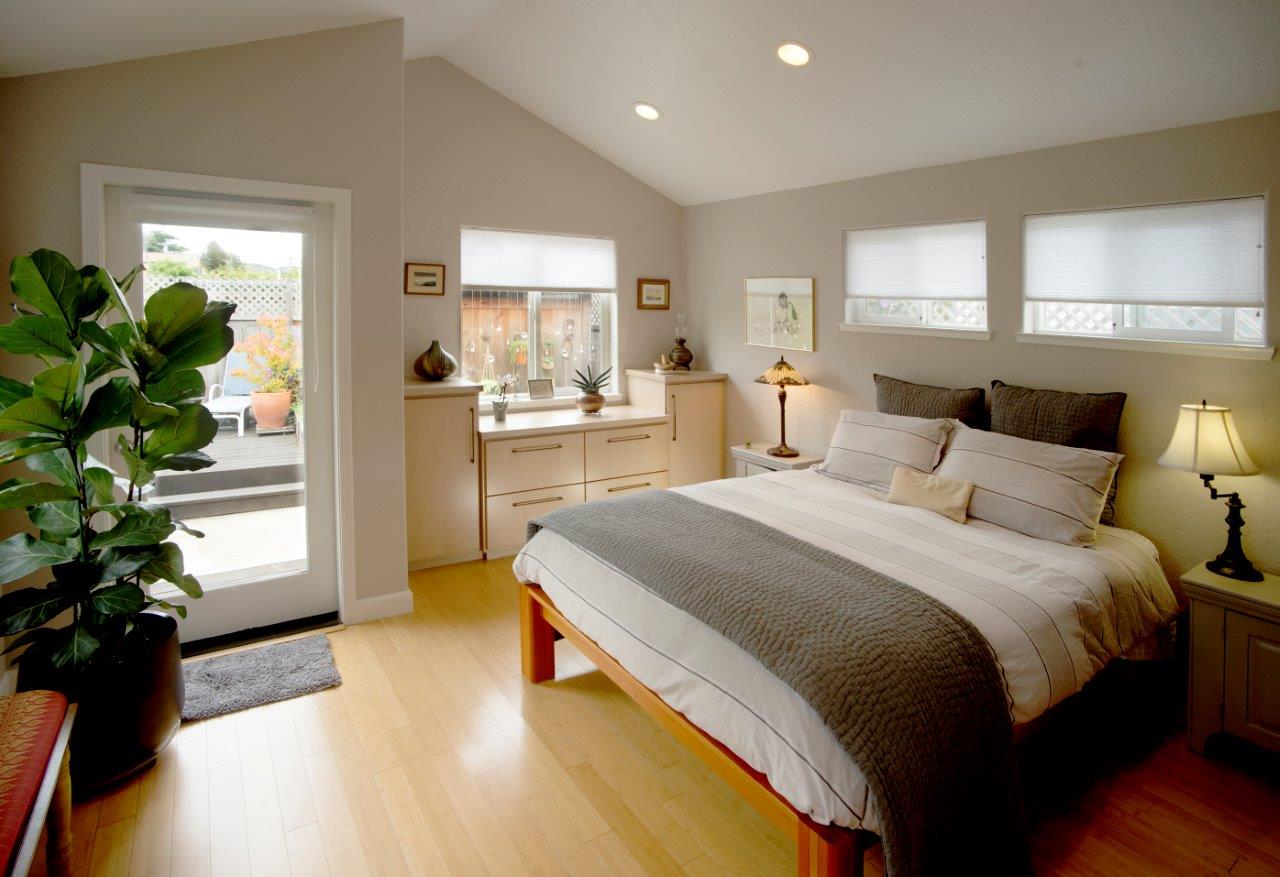 CLIENT NEEDS
This couple has a bungalow just off the Circles neighborhood in Santa Cruz. While doing a primary bathroom remodel, they decided the bedroom could use some space saving built-ins.
TALMADGE SOLUTION
Custom built in cabinetry was able to create much more space than a freestanding dresser. Using the available wall space up to the window and creating taller cabinets on either side, makes for a sleek solution to wisely use the space in the bedroom. The closet uses a barn door system. No doors protrude into the room, maximizing floor space and it adds a punch.
RESULT
This sweet bungalow is modern and efficient yet retains its charm.
Location — Santa Cruz, CA
Let's create your next BIG home idea TOGETHER
Have a question or want to discuss ideas for your home?
Call (831) 689-9133 to request a complimentary design consultation.