Outdoor Living Space Remodels
Japandy-Style Pool House in Corralitos, CA
CLIENT NEEDS
Nestled in the scenic hills of Corralitos, this stunning property boasted an inviting built-in pool, custom outdoor kitchen (also built by Talmadge), and a cozy firepit and seating area. However, it was missing an essential amenity—a stylish sun cover and a tranquil retreat in close proximity to the pool.
The homeowners aspired to build the pool house with a captivating Japandy-style design, seamlessly blended with the existing architecture of their home. With grand plans to host future weddings and family gatherings, they envisioned the new space as a coveted venue for cherished memories.
TALMADGE SOLUTION
Talmadge Construction masterfully crafted an open and contemporary space that pays homage to the elegance of Asian design. The owner's collection of Asian-inspired artifacts and meticulously landscaped gardens further accentuate the serene ambiance.
The pool house boasts exquisite custom glass doors meticulously crafted by Nano, creating a stunning focal point. The elegant stained wood beams, crafted from Douglas Fir, add a touch of warmth and sophistication. The inside interior is adorned with Gold Ekho Strutt porcelain floor tile, providing a touch of luxury and elegance. This exquisite tile not only adds aesthetic appeal but also ensures practicality and durability with its non-slip finish, making it ideal for areas prone to moisture. With its combination of beauty and functionality, the Gold Ekho Strutt porcelain floor tile becomes a stunning and reliable choice for the space. Finally, the interior pool house is painted in an alluring AF color by Benjamin Moore, setting a harmonious tone.
Challenge
Constructing the pool house posed a unique challenge due to the steep hillside terrain. Building on elevated landscapes always presents engineering and construction obstacles that require careful consideration and expertise.
RESULT
The owner's vision has been beautifully realized, providing them with a finished and captivating poolside space. This serene retreat allows them to unwind and enjoy their surroundings, shielded from the elements. It also serves as an ideal setting for entertaining guests, while enhancing the overall aesthetic appeal of the area.
"We are so thrilled with our new Pool House. The design is a perfect blend of east meets west. We love hanging out in the space and it looks so beautiful."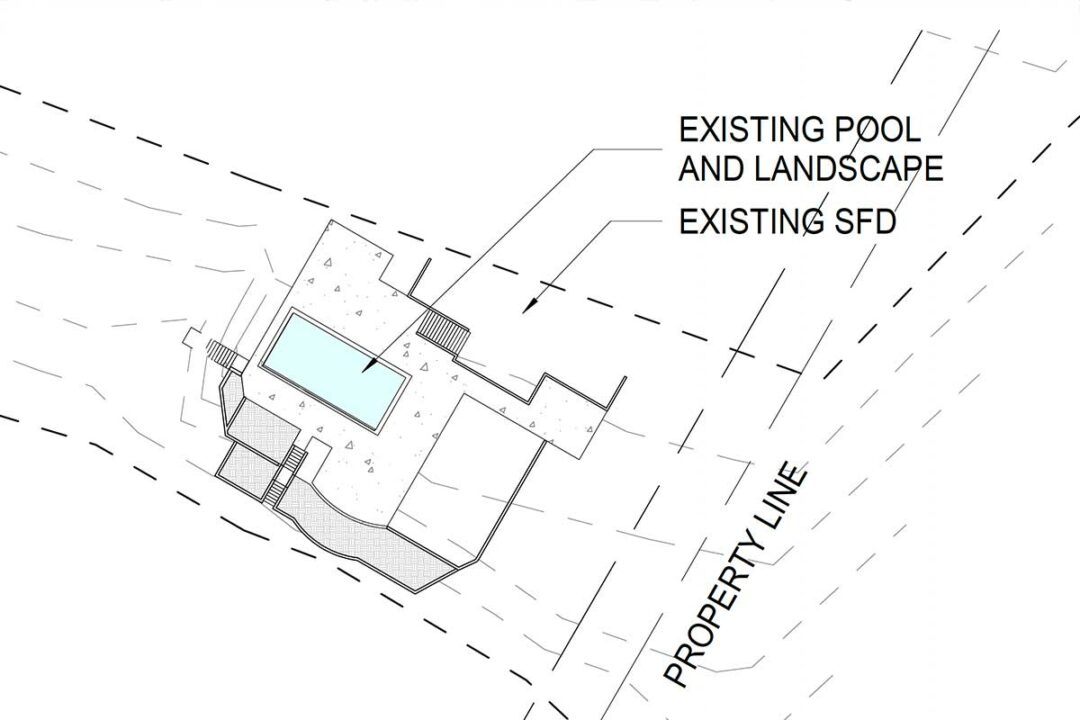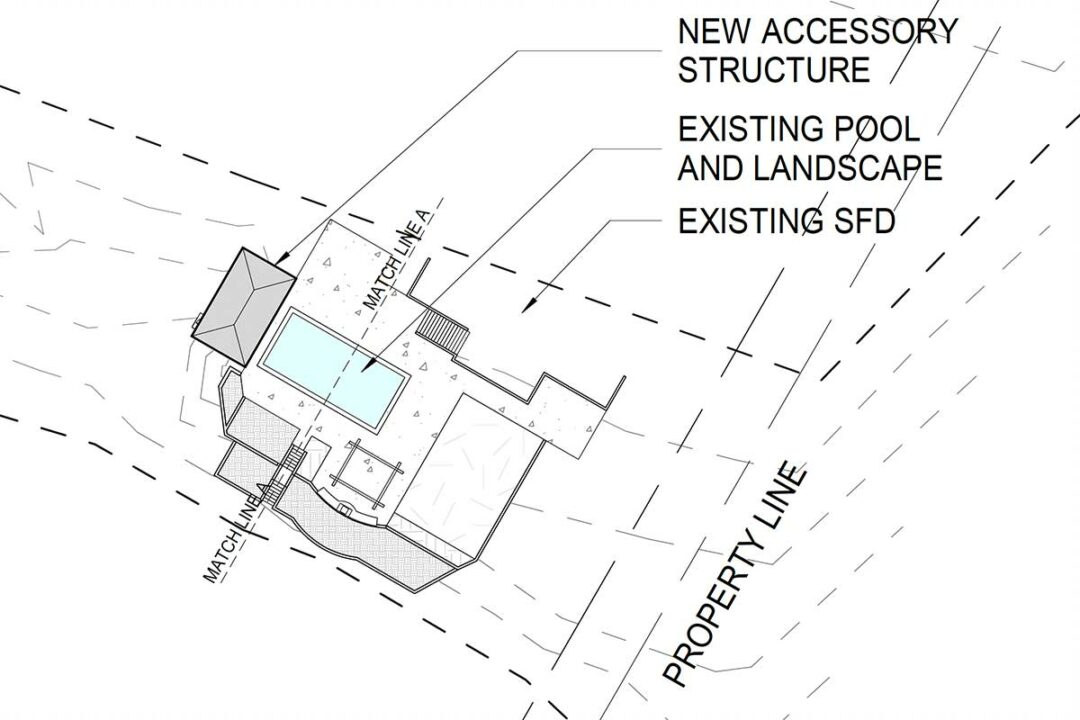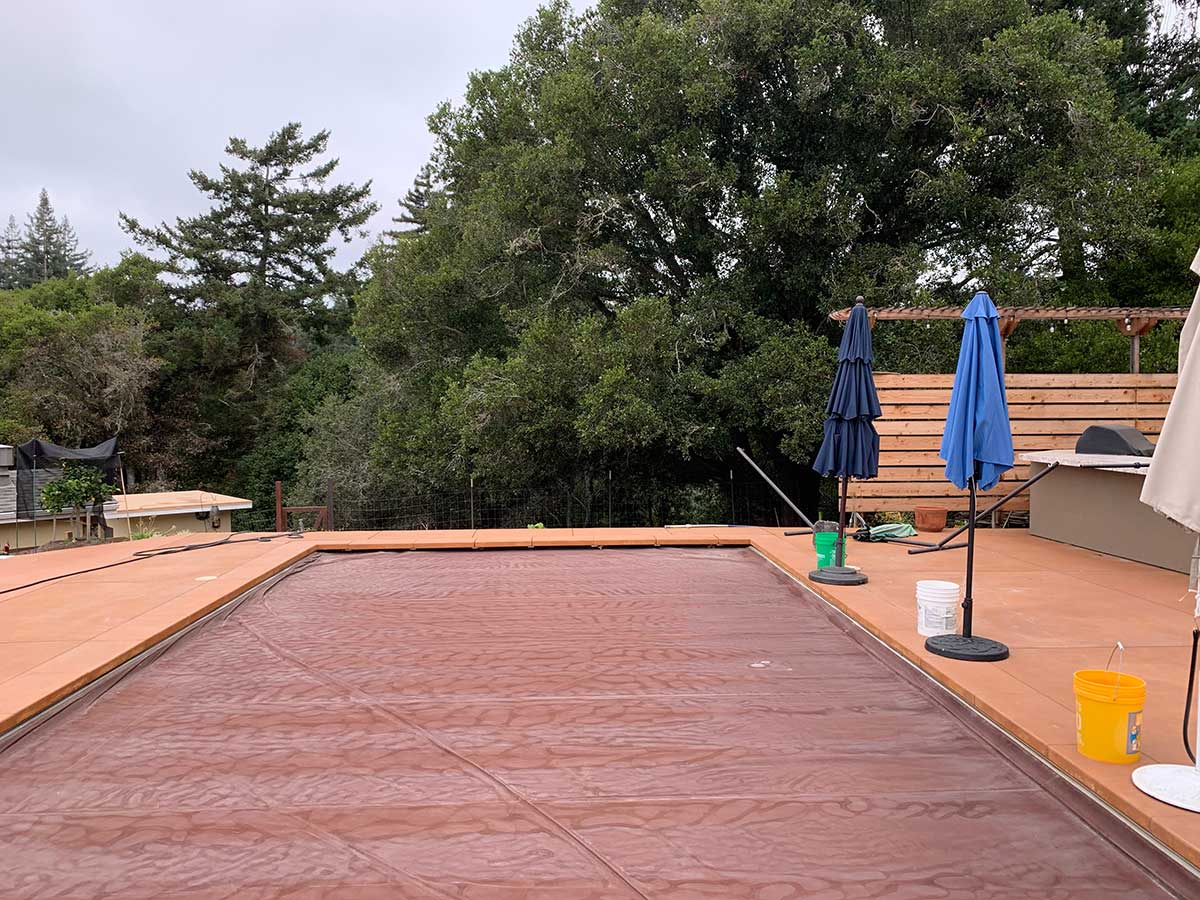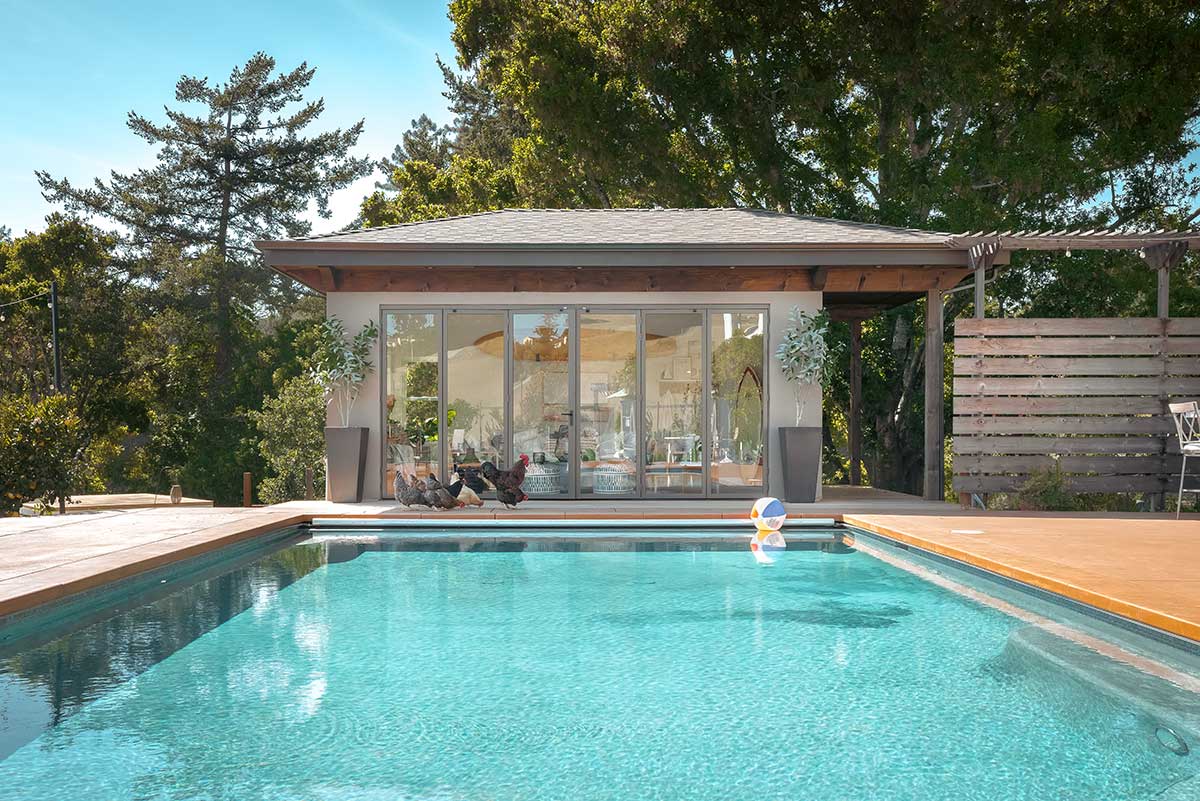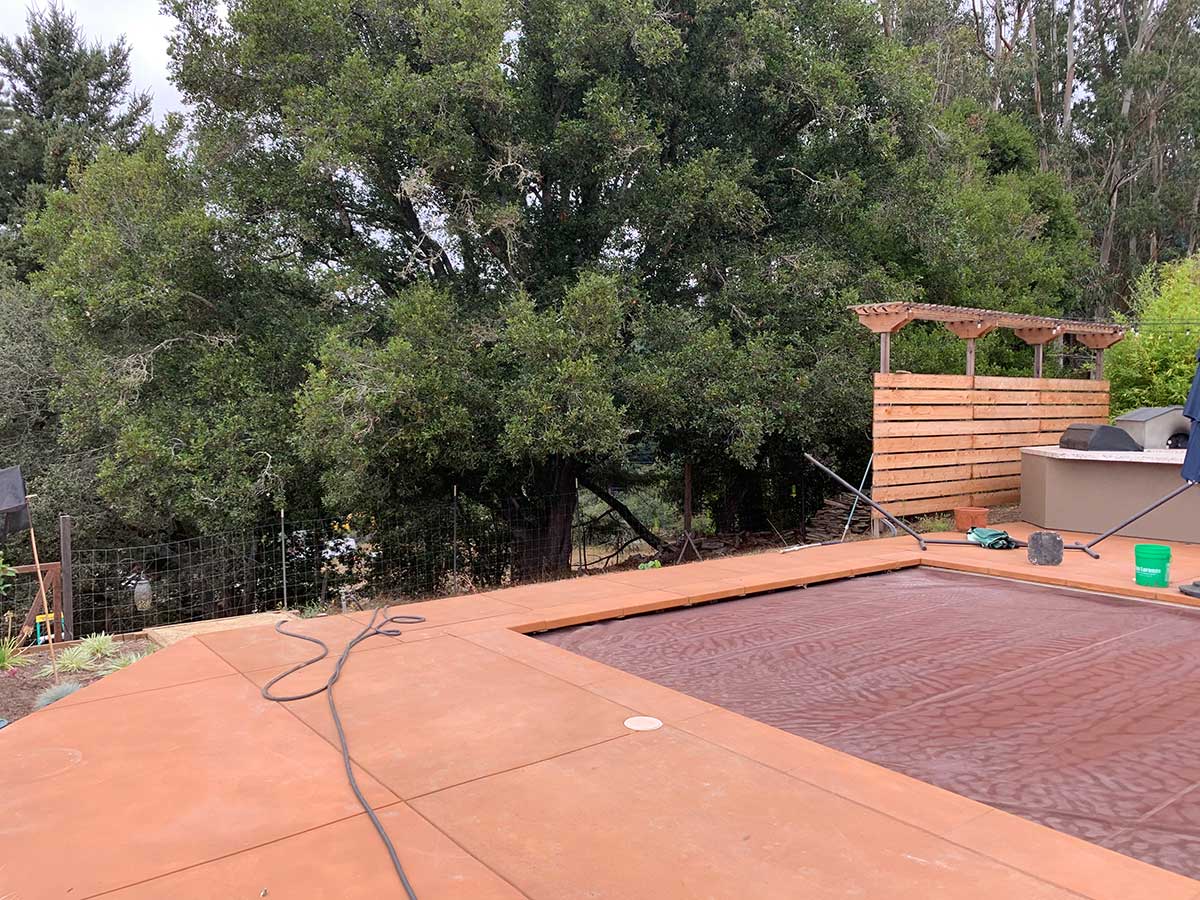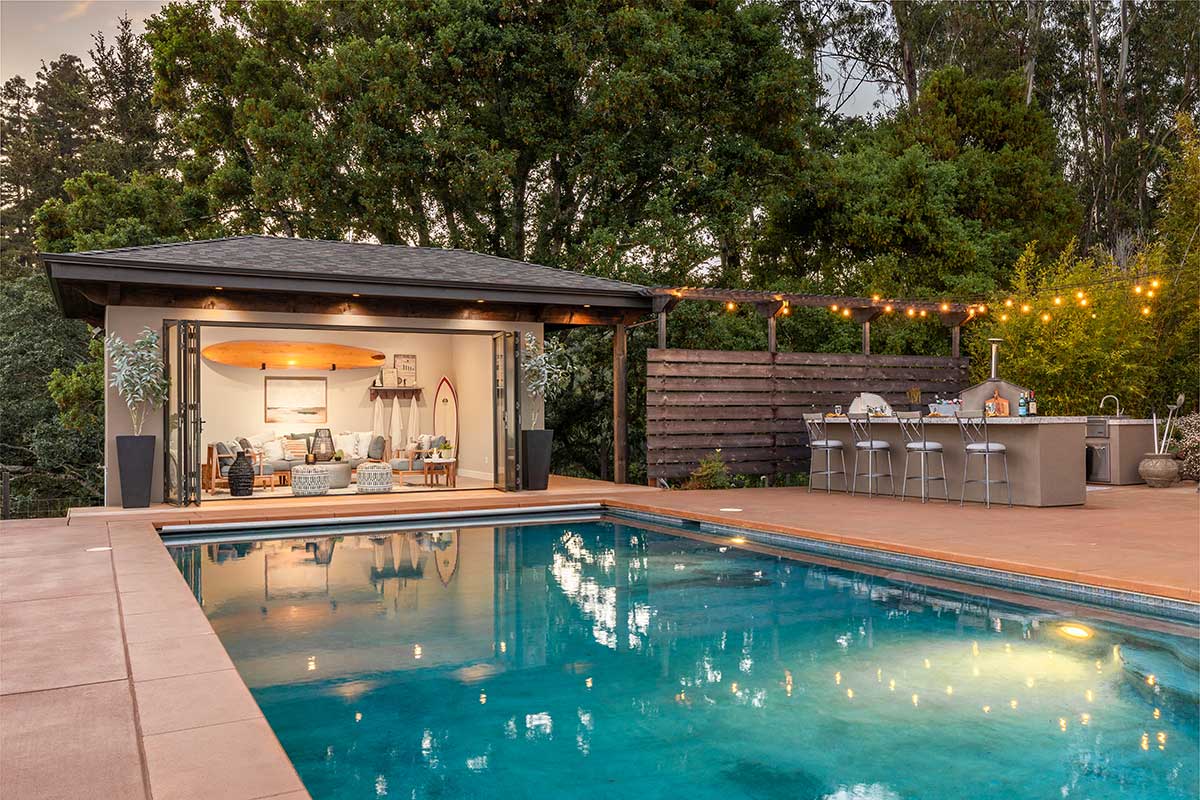 Location — Corralitos, CA
Let's create your next BIG home idea TOGETHER
Have a question or want to discuss ideas for your home?
Call (831) 689-9133 to request a complimentary design consultation.