Are you thinking of building an ADU? Adding an accessory dwelling unit is a great way to add affordable living space and increase the value of your property.
As a residential dwelling unit on the same lot as your main house, an ADU provides many benefits to you as a homeowner. Yet it can be challenging to figure out what type to build and what's allowed.
With home values in California, the highest in the nation and California renters paying more than 40 percent above the nationwide median, many people and advocacy groups are pushing for alternative forms of housing. It's in the middle of this housing crisis where the ADU comes into its own.
This article looks at key considerations to consider when designing and building your Santa Cruz County ADU.
Reasons Why You May Want to Build an ADU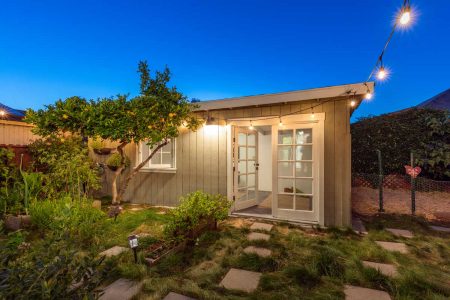 With the steep rise in rental prices, people are seeking more affordable places to live. ADUs fill this role and homeowners are making a significant amount of money from their rented dwelling units. As the unit is typically part of your existing property, a separate mortgage is not required.
With ADUs growing rapidly in popularity, demand, and rental potential, they will also increase the value of your property as more homebuyers deem the units to be a prerequisite to a sale.
Accessory dwelling units are often called granny flats or mother-in-law suites, and for a good reason. They provide a nice independent living space for an aging relative or extended family member.
The units also make great guest quarters. If you like to regularly entertain and invite friends, family, and other important guests to stay for a few days, they can enjoy the comfort and privacy of your ADU.
If you work from home, they can make excellent home offices away from the hustle and bustle of the main house. They can also be utilized as man/woman caves for when you need some solitude, as art studios, and even as a homeschooling classroom or yoga retreat.
Types of ADUs Allowed in Santa Cruz County
ADUs come in a variety of forms. But, whatever their shape and size, their distinguishing feature is a secondary living space with its own kitchen and bathroom.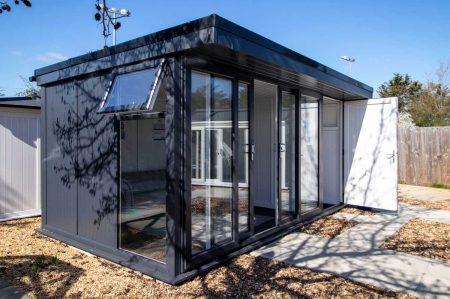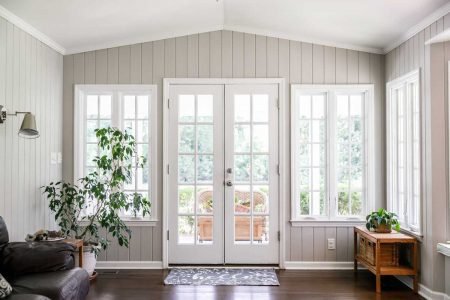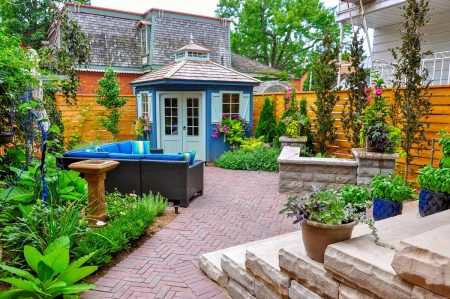 Here are a few types of ADU:
Conversion – Many accessory dwelling units are converted from something else, such as a garage, basement, or carriage house. The benefit of a conversion is that the main structure is already in place and simply needs refitting, including the addition of relevant modern conveniences and creature comforts.
Attached New Construction – Depending on the amount of space surrounding your house, an ADU can be built as a one or two-story pop out from one side of the building – or above an existing garage. This means you can potentially access the unit directly from inside your main home and via a secondary exterior entrance.
Detached New Construction – If you have a big lot, you can consider a stand-alone structure. These are very popular with many homeowners seeking a fully detached living space for relatives, work, wellbeing, or leisure. There's even an entire simpler-living social movement around the concept of 'tiny houses'.
Junior ADU – As the name suggests, you can also construct very small ADUs within an existing or proposed structure. A JADU, as it's called, is less than 500 square feet in area and can share a bathroom with the main property (unlike a standard ADU, which needs its own bathroom).
All ADUs of whatever type must have efficiency kitchens that consist of counters, cabinets, a sink, running water, and a cooking facility with appliances.
Know Your Santa Cruz County ADU Permitting Requirements
Laws enacted recently in California (in 2020 and 2021) contain measures that actively encourage the building of accessory dwelling units. With previous restrictions removed, building an ADU on your residential property is much easier.
Although more straightforward, restrictions and permitting requirements are still essential to know.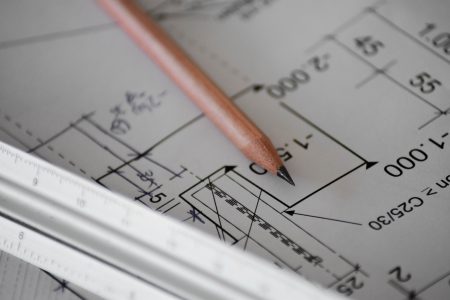 Here are a few of them:
All ADUs require a building permit with the requisite architectural drawings, energy calculations, and green building calculations and inspections.
You can now build an ADU that's at least 800 square feet while simultaneously building a smaller JADU (less than 500 square feet) attached to your primary property, regardless of your lot size.
ADUs are allowed on any property zoned for residential or mixed-use in conjunction with an existing or proposed residential use.
Outside the Coastal Zone, no parking is required for an ADU, and parking removed to accommodate an ADU (for example, a garage or carport) need not be replaced.
Inside the Coastal Zone, at least one off-street parking space is required for an ADU, plus one space for each bedroom after the first, and parking required for the primary use must be replaced if removed.
You can find full details here: ADU permitting requirements.
And, new ADU bills are coming in 2023, which are going to greatly improve homeowners' experiencing in building their dream ADUs.
Design Considerations for your ADU
When designing your new ADU, there are several important considerations to bear in mind.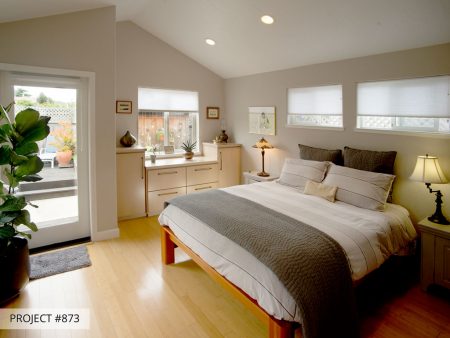 How will it blend with your existing home?
Your accessory dwelling unit needs to fit in with the style and look of the surrounding property and neighborhood. A significant mismatch has the potential to not only upset neighbors but also decrease your property value.
What is your desired level of privacy?
The answer to this question will largely depend on whether you plan to rent out your ADU or use it as a family annex. If renting, tenants will require certain levels of privacy. This might require adding screens, window blinds, soundproofing, fencing, and even extra foliage.
How much space do you need? Before making any designs, think about how you want to use your dwelling unit and ensure there's enough space. If it's too small, the unit can feel restrictive. Too big, and it will be a waste of space and costs, and even potentially fall foul of laws in Santa Cruz County.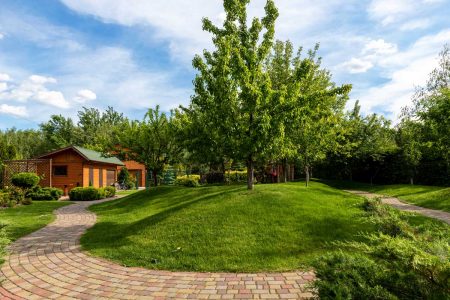 How will you access the ADU?
All units should have an unobstructed route to the street for fire safety reasons. If you have tenants, you might also need to consider more private access routes that bypass your main home area.
Also, for elderly relatives using the unit as a granny flat, accessibility features such as wheelchair ramps and handrails will be essential design factors.
Your ADU will require water, power, and other utilities. This will usually be a relatively simple task of tapping into the pipes and cables your main home uses. However, the sewage system might need upgrading to handle the additional waste.
How to Maximize Space for your ADU
Any small residential structure requires careful planning when it comes to the usage of space and storage. The principles behind maximizing the space in your ADU are similar to those within your main house.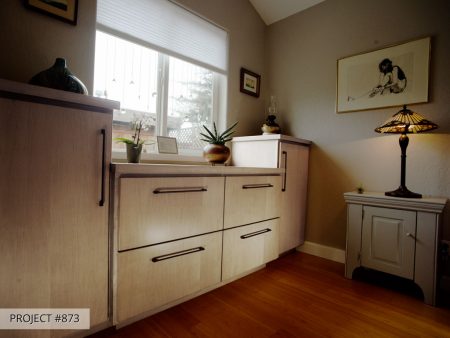 Be smart about your storage. Use vertical space intelligently in the form of shelving and hooks. You can turn the space under stairs or in spare nooks and crannies into little cupboards or creative display areas.
Have furniture work double duty. Beds can be folded or rolled out of the way or be converted into sofas. A corner desk can act as a nightstand and laptop table. Ottomans make great storage features instead of regular coffee tables. Nesting tables provide extra surface area and can easily be tucked away.
Regarding bathrooms, consider using plain glass shower doors instead of curtains to let in more light and enhance the perception of a bigger interior. Use rounded shapes for sinks so they take up less space and perhaps forgo the desire for double vanities.
For kitchens, go with smaller appliances that suit your available space. While a kitchen island is usually not associated with smaller kitchens, it might work wonders in an ADU where it can serve as both an eating area and workspace.
Other space enhancement opportunities include:
Utilizing sliding/barn doors over standard doors.
Using pocket doors to divide rooms.
Avoiding dark paint.
Maximizing natural light where possible.
Design-Build Remodeling Firm in Aptos, Santa Cruz County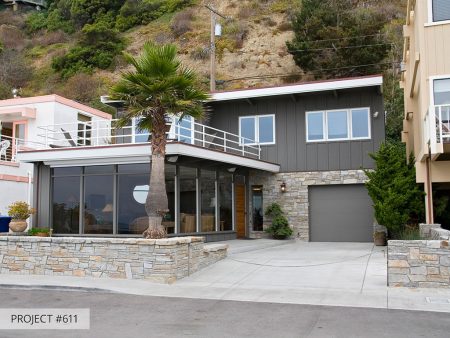 Here at Talmadge Construction in Aptos, we are dedicated to preserving Santa Cruz County homes and carrying out expert remodeling to fit families' lifestyle changes. Our expertise includes the development of Accessory Dwelling Units (ADUs).
At Talmadge Construction, we place our reputation for integrity at the center of everything we do, advocating for homeowners because they deserve a remodel that makes life easier. Recognizing that Santa Cruz County homeowners are our neighbors and fellow business owners, we place equal importance on contributing to the community's growth, including being a strong supporter of education. We firmly believe that improving people's lives at home and through education translates to better societies.
Our family-owned business of nearly 40 years provides innovative, eco-friendly design, consistent and straightforward communication to Santa Cruz County homeowners, and clear and effective processes that create a remarkably pleasant remodeling experience and exceptional value.
To arrange a free consultation with one of our friendly team, call us today at 831.689.9133.