Whole House Remodel on Ocean Front Property in Capitola, CA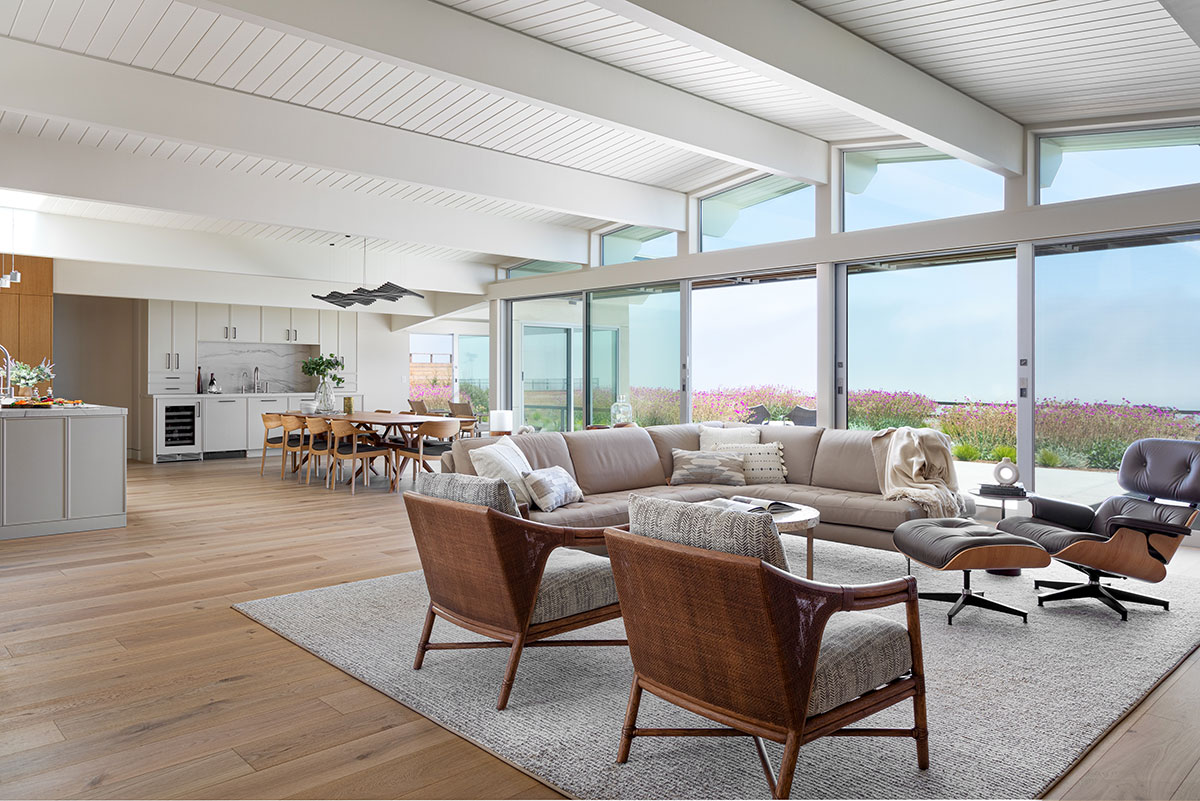 CLIENT NEEDS
Purchasing this mid-century modern home on a rare ocean front property, the owners needed someone creative who could take the existing building and massage it into something that worked for them. Divided into two units, the original home had a cumbersome layout and didn't fit the homeowners' lifestyle needs or design aesthetic. They were ready to tear most of it down and start over, but were concerned about wasting resources, time, and money.
TALMADGE SOLUTION
After meeting with Talmadge Construction and learning about the value of the Design-Build way, they were happy to learn that they could remodel the home instead. Danielle, the architect on the project, worked closely with the homeowners to creatively unify the two units into one cohesive home. Originally a 5-bedroom home with 2 living rooms, 2 kitchens, and disjointed flow, Danielle combined the spaces to create a 4 bedroom, 4 bath grand plan with a dedicated mudroom, large laundry room, luxe kitchen and drool worthy master suite. 
The new, modern design maximized the expansive view of the ocean, increasing the amount of natural light with full-length, floor-to-ceiling Fleetwood windows and oversized glass doors. The living room features a showstopping fossilized limestone feature wall to highlight the long modern fireplace. Built-in custom cabinets were closely designed with the architect to accommodate every client need; and white oak flooring was laid throughout to create a natural flow and openness.
The kitchen was designed in natural, soft accent colors featuring beautiful Mont Blanc quartzite countertops, and a Heath tile backsplash laid in a vertical pattern. The clients chose top-of-the line Miele appliances and a huge "workstation" style sink in the island.
Three of the four bathrooms were designed with IceStone recycled glass countertops. The primary bathroom features a unique natural stone countertop and an opulent curbless accessible shower. The countertops were all laid atop custom, floating vanities that are lit from below. Porcelanosa and Pratt & Larsen tile combined with wallpaper, a backlit mirror, and massive skylight create a warm bright welcoming space. 
RESULT
By turning the property into a single home that takes advantage of the extraordinary view and open spaces, these homeowners were able to save their midcentury modern home from demolition and create a home that exceeds all their needs. 
"They were incredibly professional, dedicated to getting the job done without cutting corners, reliable, and did an excellent job! They always followed up, actively solved problems with our input, and worked to improve any situation that wasn't going well. We highly recommend Talmadge Construction!"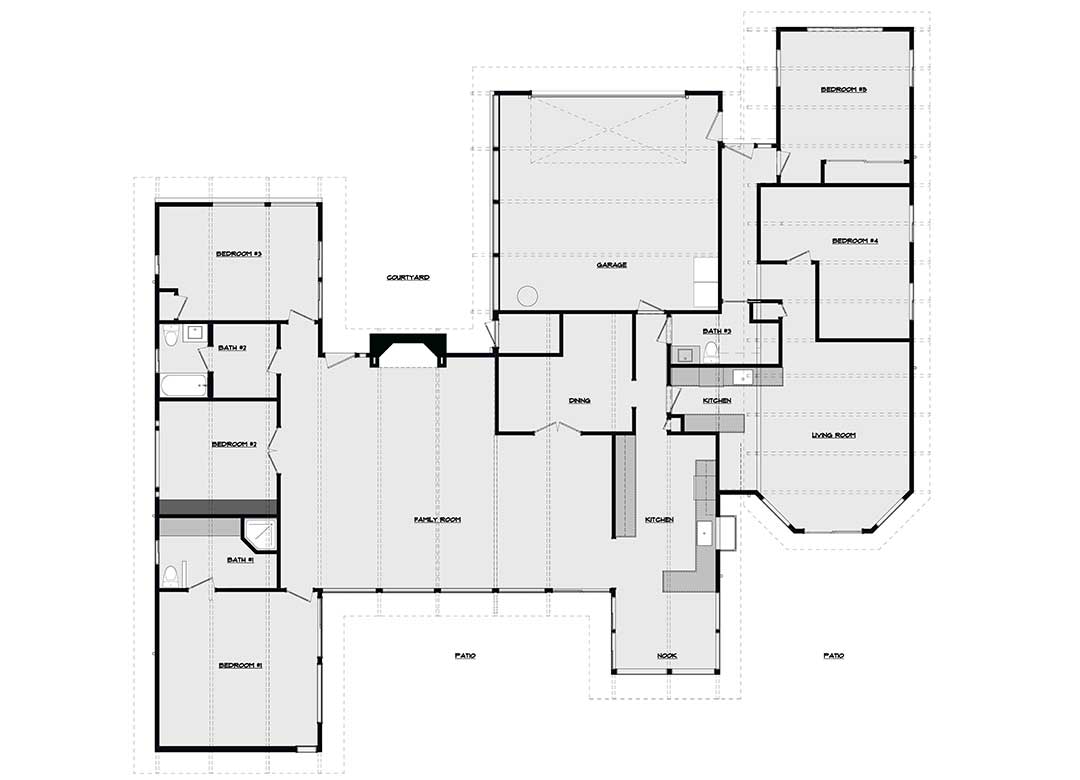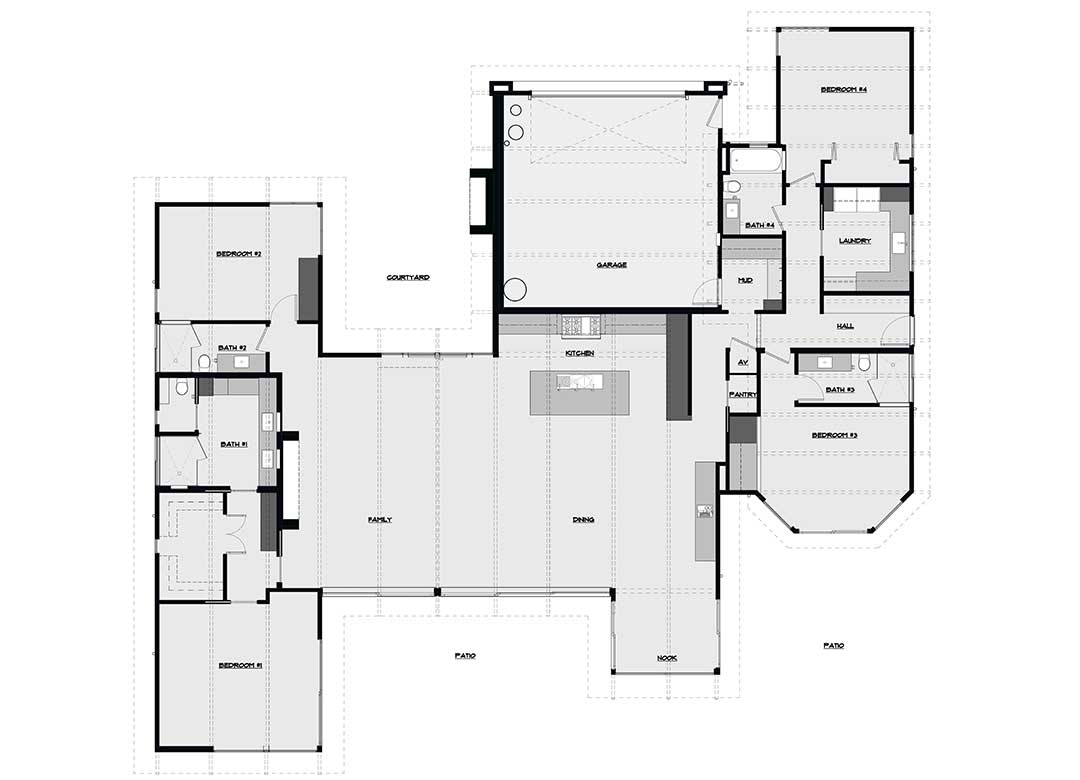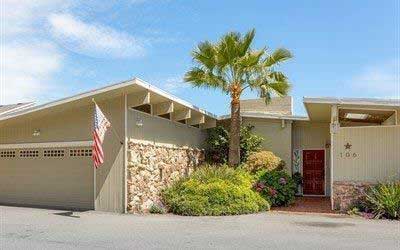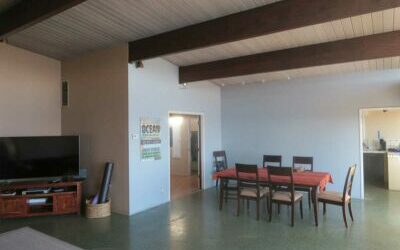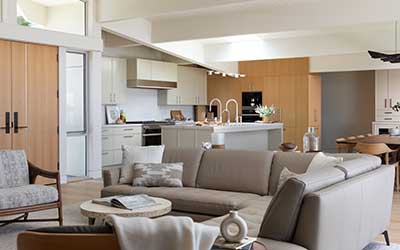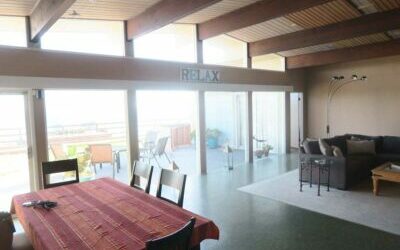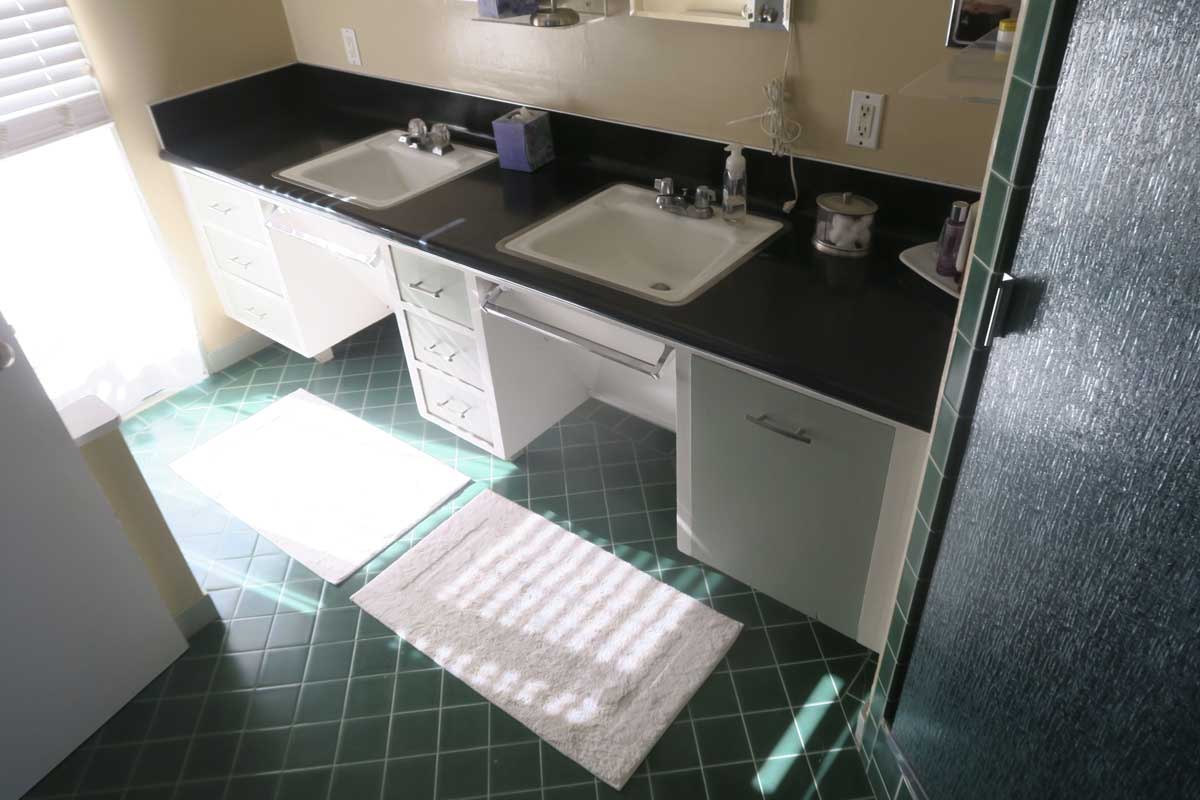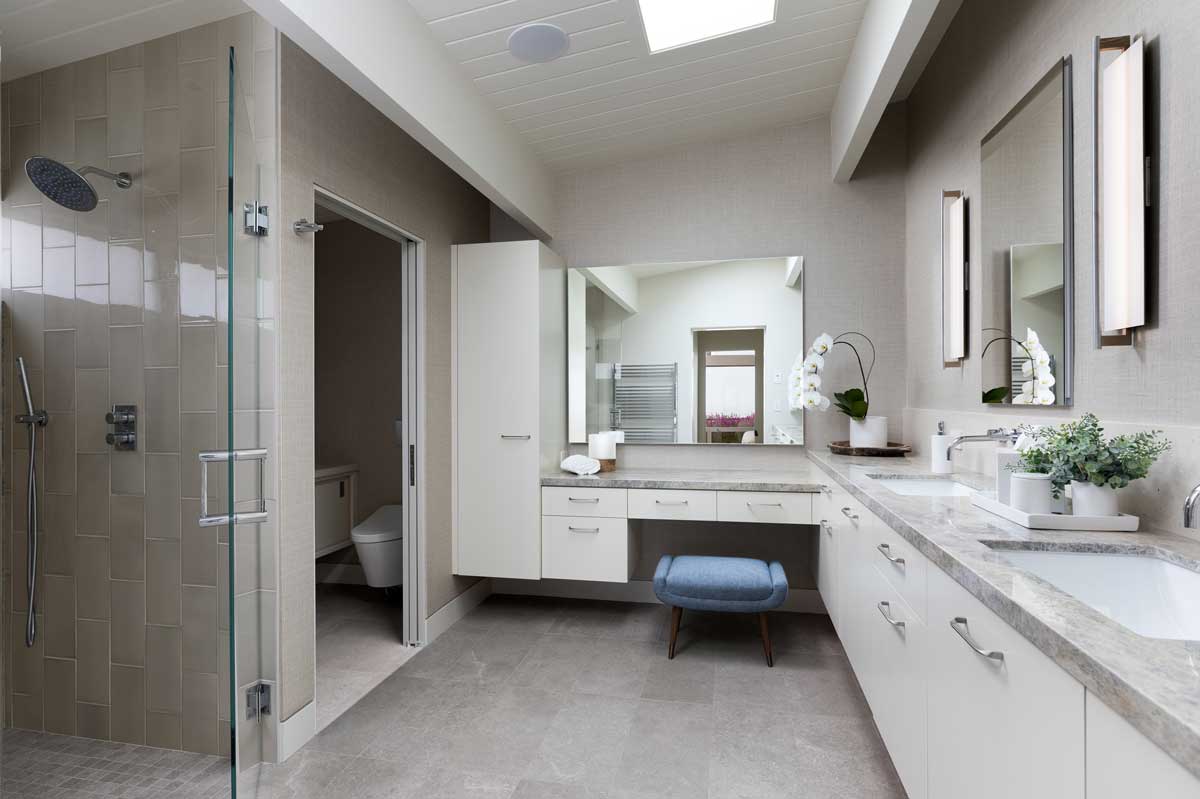 Let's create your next BIG home idea TOGETHER
Have a question or want to discuss ideas for your home?
Call (831) 689-9133 to request a complimentary design consultation.