Outdoor Living Space Remodels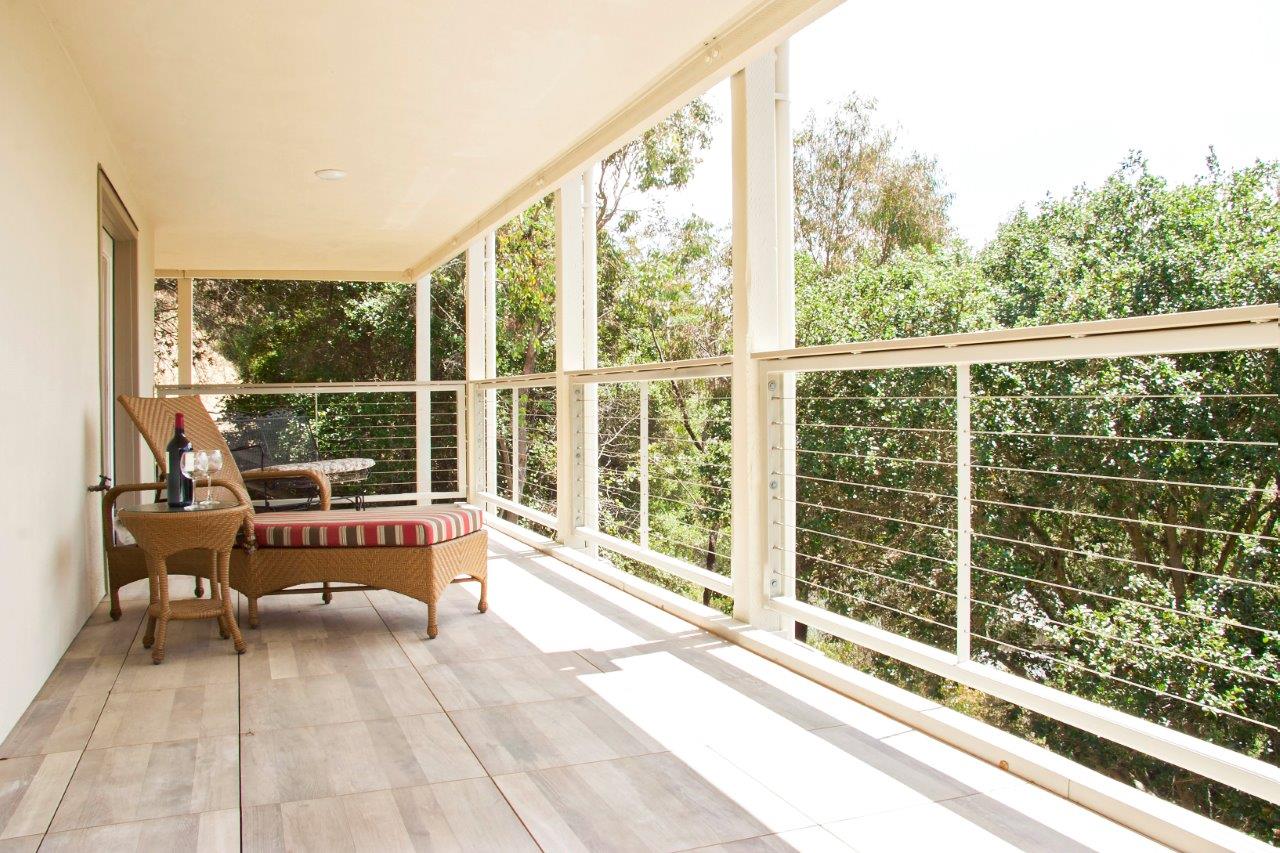 CLIENT NEEDS
So many of our Soquel Hills properties have beautiful views. Multi story homes are commonly built on steep sloped lots. Decks to catch the views can be built on all levels. Our homeowner had some drainage issues and leaking waterproof decks. The decks on both levels were tile set on waterproof membrane, a common practice in 2007 when the home was built. The membrane had some failures and leaks were dripping onto the lower deck and into the lower level of the home.
TALMADGE SOLUTION
The tile and membrane were removed from both deck surfaces. New plywood decking and waterproofing were installed. Posts and beams that had dry rot were replaced. Large tiles were installed over pedestals. This allows for easy removal of a tile to make a repair if there is a leak in the future. Small adjustments can be made as the tiles get installed if there are height differences. New posts replaced the weakened structural supports and the old wrought iron railings were replaced with new handrails with stainless steel cable railing are secure and allow for open views.
RESULT
Our client has secure decking that looks great and Archie the Bulldog couldn't be happier.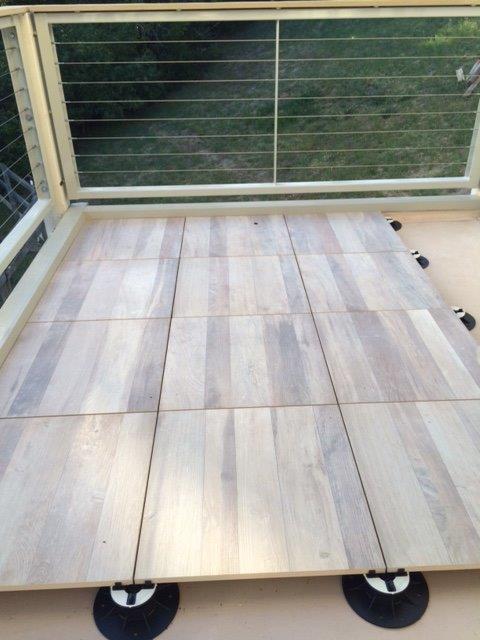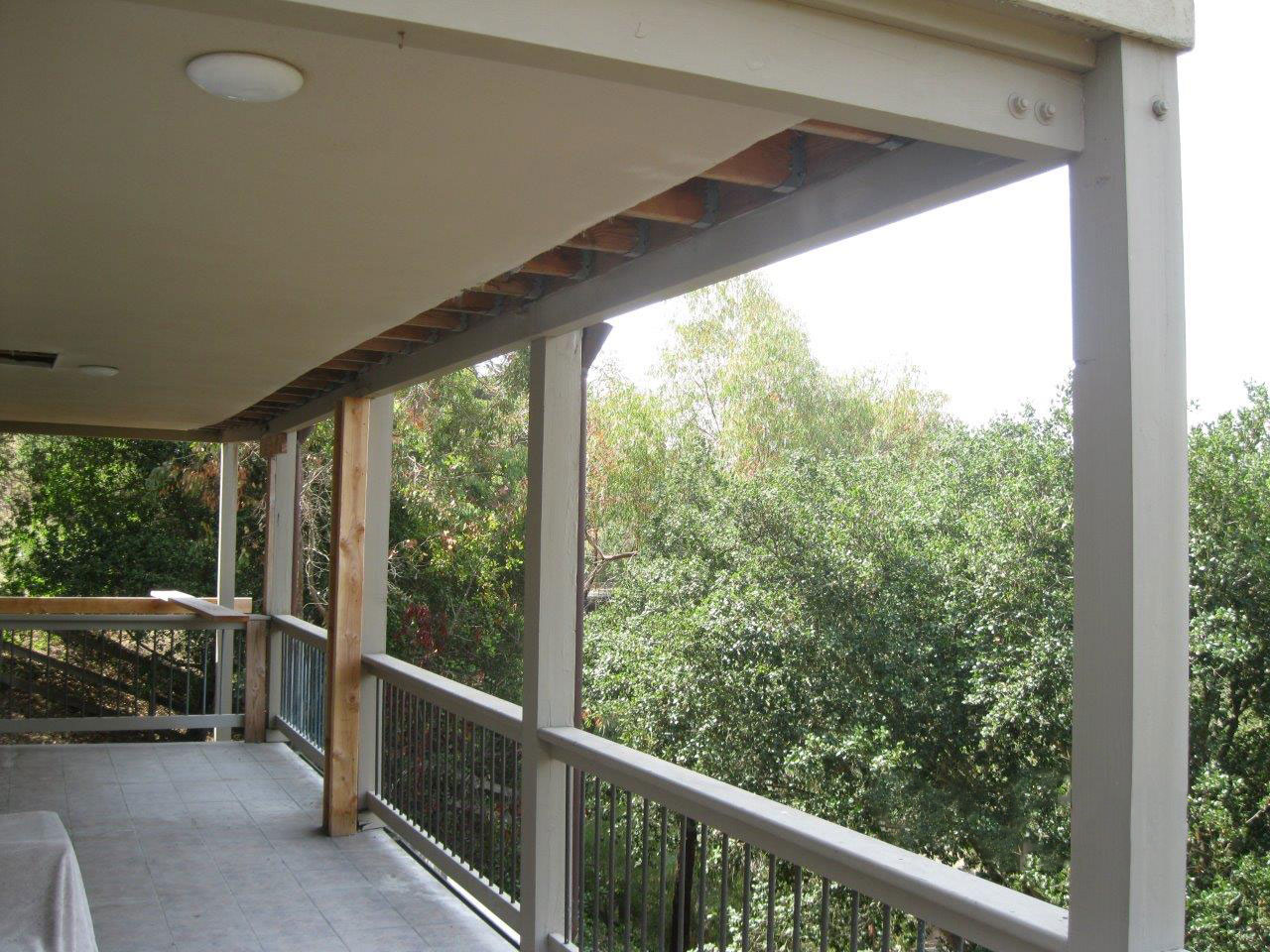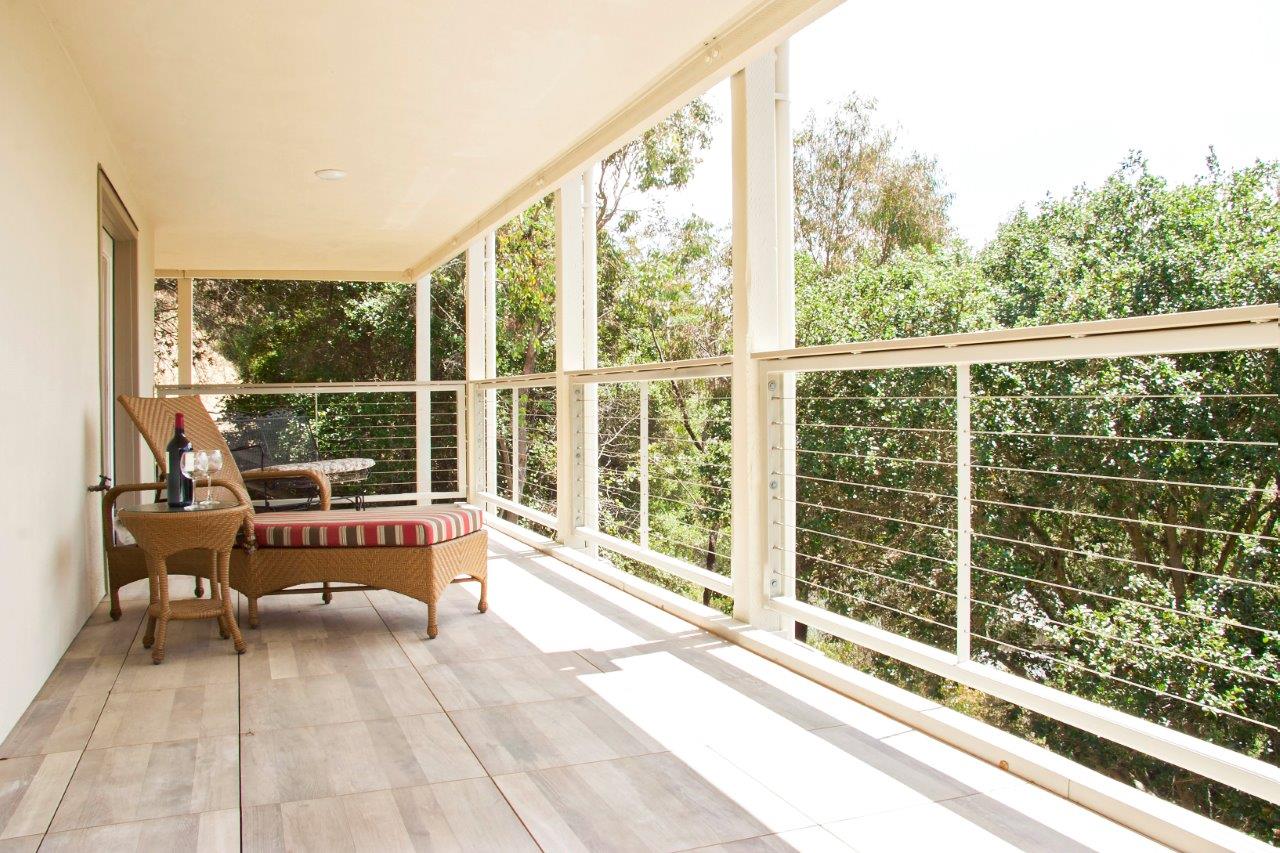 Let's create your next BIG home idea TOGETHER
Have a question or want to discuss ideas for your home?
Call (831) 689-9133 to request a complimentary design consultation.