Outdoor Living Space Remodels
Pasatiempo Exterior Remodel
CLIENT NEEDS
The warm climate in Pasatiempo is perfect for outdoor living. As part of their whole house remodel, these homeowners wanted to include easy to care for landscaping, an area for a small vegetable garden, and an outdoor kitchen in their backyard.
TALMADGE SOLUTION
There were a few grade levels in the back yard to consider. The main patio is level with the house and covered in stone pavers. The outdoor kitchen is accessible from the interior kitchen area. Plenty of room for outdoor seating on the same level and a very substantial stone fireplace brings drama, warmth on a chilly evening, and anchors the surrounding pergola. The traditional style garden has paths of crushed granite to aid in good drainage at the lowest part of the yard. The stone retaining wall has a built-in seat for gazing at the fountain. Steps lead to the vegetable garden that is on the same level as the retaining wall plantings.
RESULT
These homeowners love their new outdoor space that can be a lively entertaining area for guests, or a peaceful garden to stop and reflect.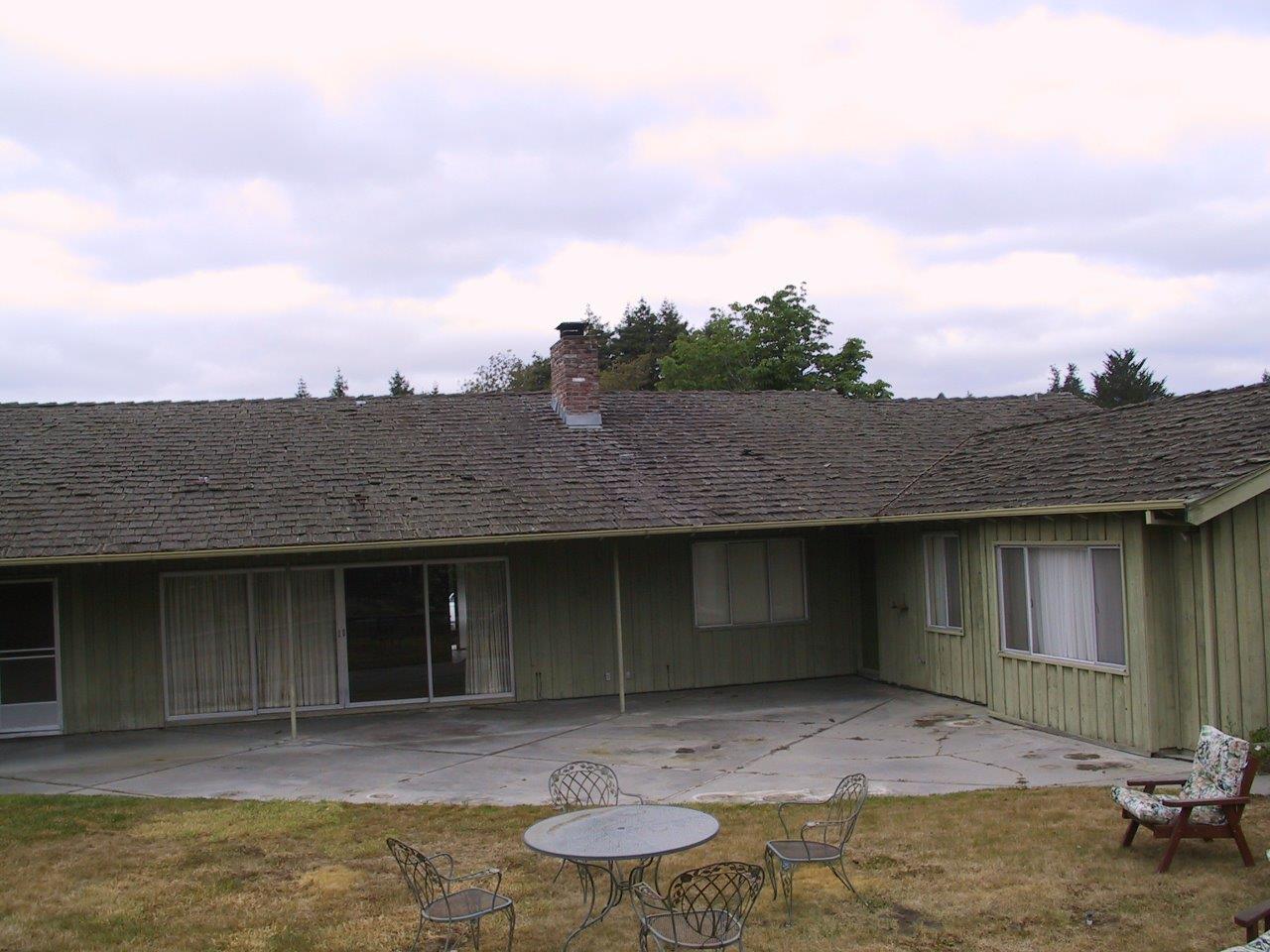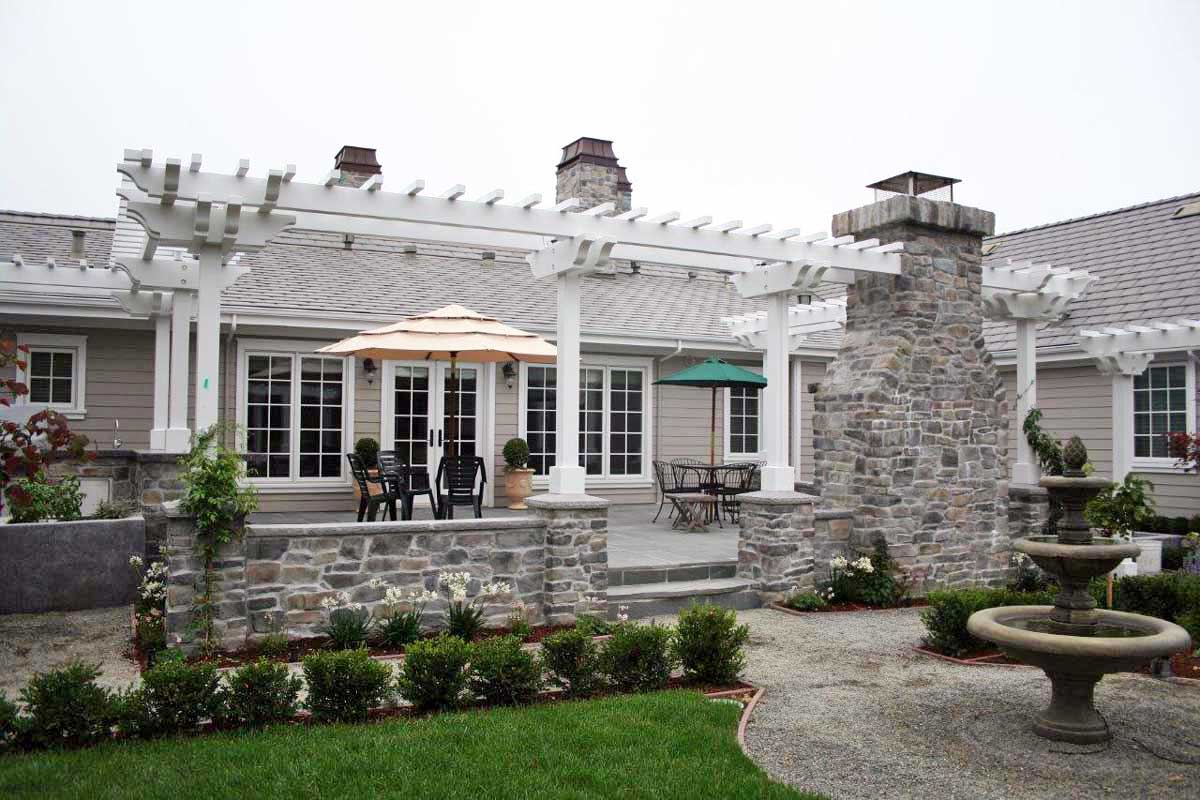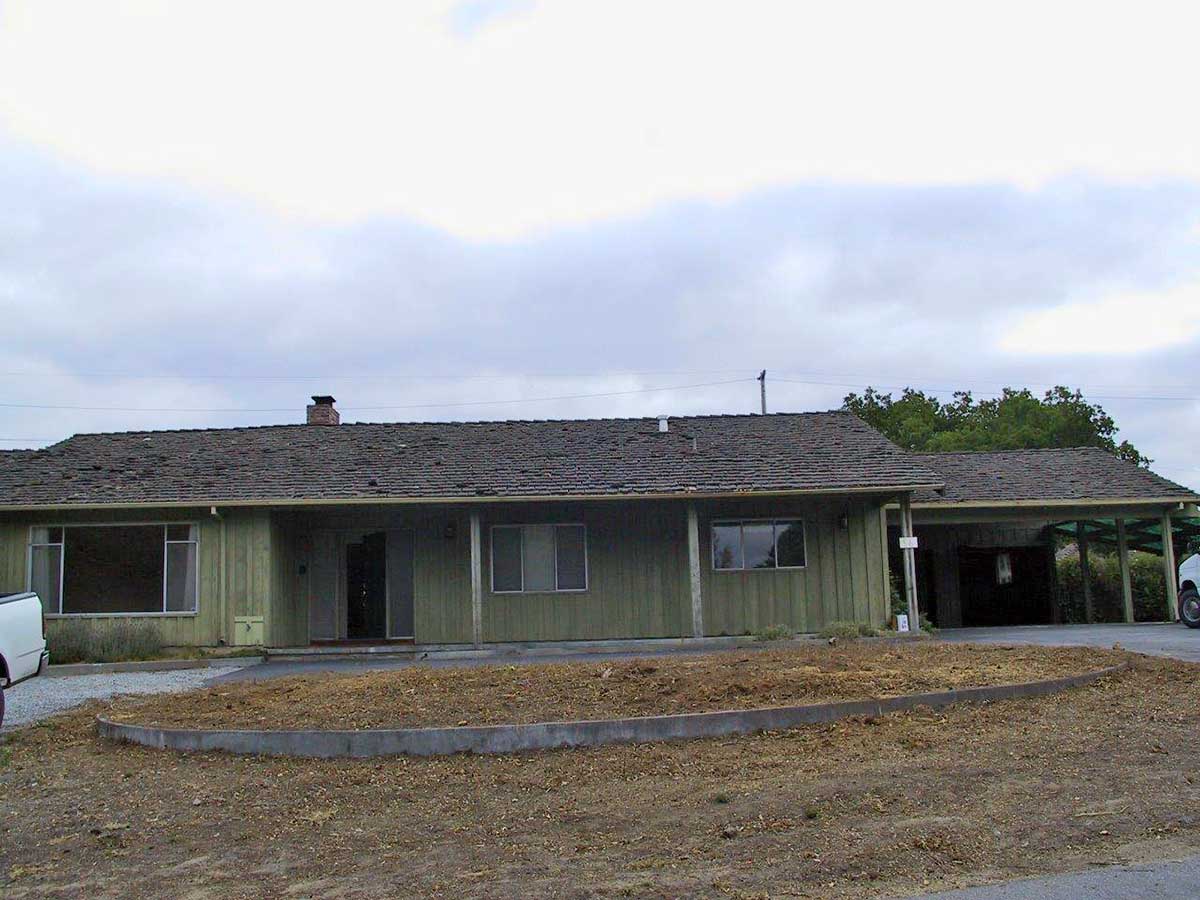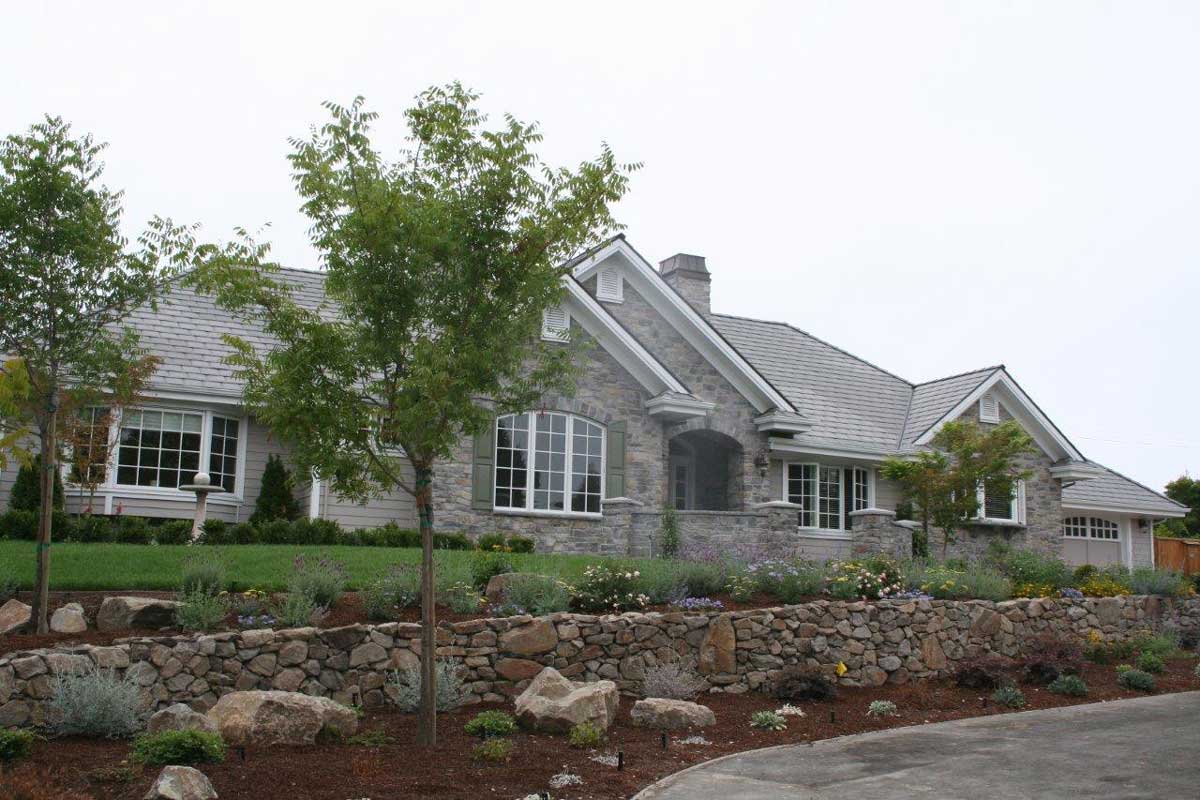 Location — Pasatiempo, CA
Let's create your next BIG home idea TOGETHER
Have a question or want to discuss ideas for your home?
Call (831) 689-9133 to request a complimentary design consultation.