Mid-Century Kitchen Remodel in Rio Del Mar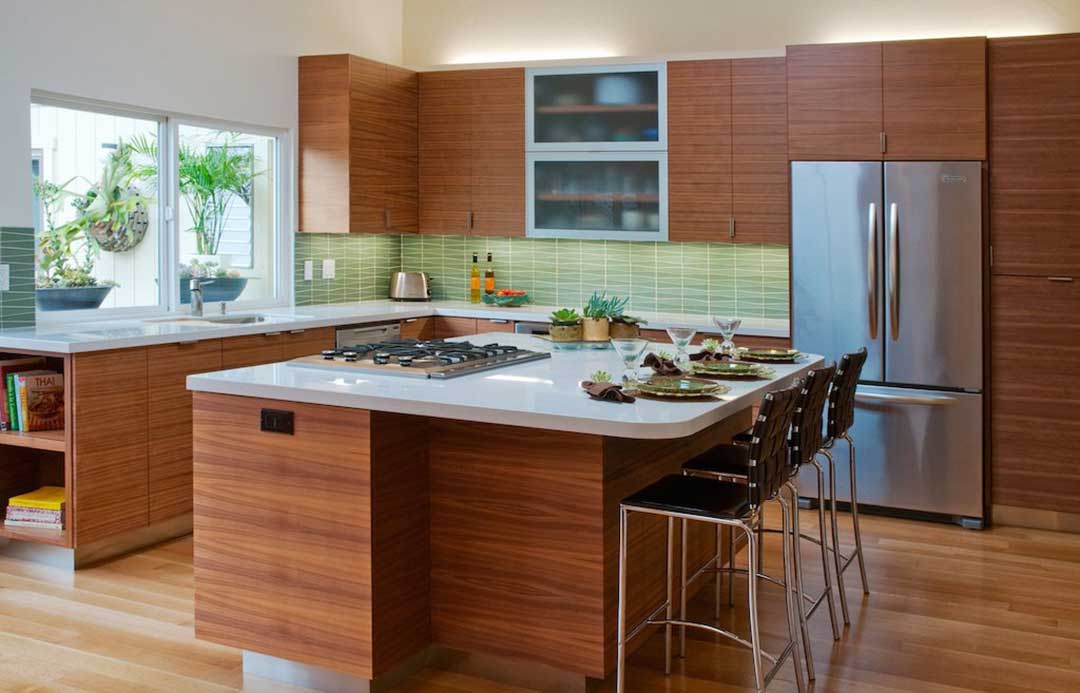 CLIENT NEEDS
This Rio Del Mar home was built in 1974. The original cabinets were dark and sucked the light out of the room. The counter tile with large grout joints was a nightmare to keep clean. Lack of task lighting made cooking an unpleasant experience. While the layout was functional, the homeowner had a Mid-Century Aesthetic and our team was able to deliver a tasty makeover.
TALMADGE SOLUTION
Working alongside the homeowner to bring her vision to life, natural wood grain was used as a primary texture in this space. The wood grain on these cabinets is bookmatched, so the grain on each cabinet blends together with the adjacent cabinet providing a very cohesive design aesthetic. The custom cabinetry throughout the kitchen makes a bold statement, and the lighter-grain flooring complements this look elegantly. Stainless steel toe kicks create a floating effect and feel very clean and modern. The stainless steel appliances, white countertops, and black counter stools all add a touch of contrast to this look. The cabinets throughout are fitted with small, subtle stainless steel pulls which create a sleek look. The wall-mounted upper cabinets in this kitchen include two awning style glass doors above the countertop. The glass doors are frosted, which reduces visual clutter when the doors are closed. Natural lighting plays a major role in the overall ambiance of this midcentury kitchen remodel, and the natural lighting accentuates the wood grain throughout the cabinets and the flooring. The green glass backsplash also lights up with the natural light, adding a dash of color to the room. The ovens and microwave are installed in the lower cabinetry and the island cook top features a down draft ventilation system. The manufactured stone counters feel very open as a result. Pendant lights, recessed ceiling lights, under counter task lighting and uplighting over the upper cabinets brighten this fun family kitchen.
RESULT
Collaboration with the homeowner and our Design team throughout the project resulted in a fresh, modern kitchen with a definite mid-century vibe!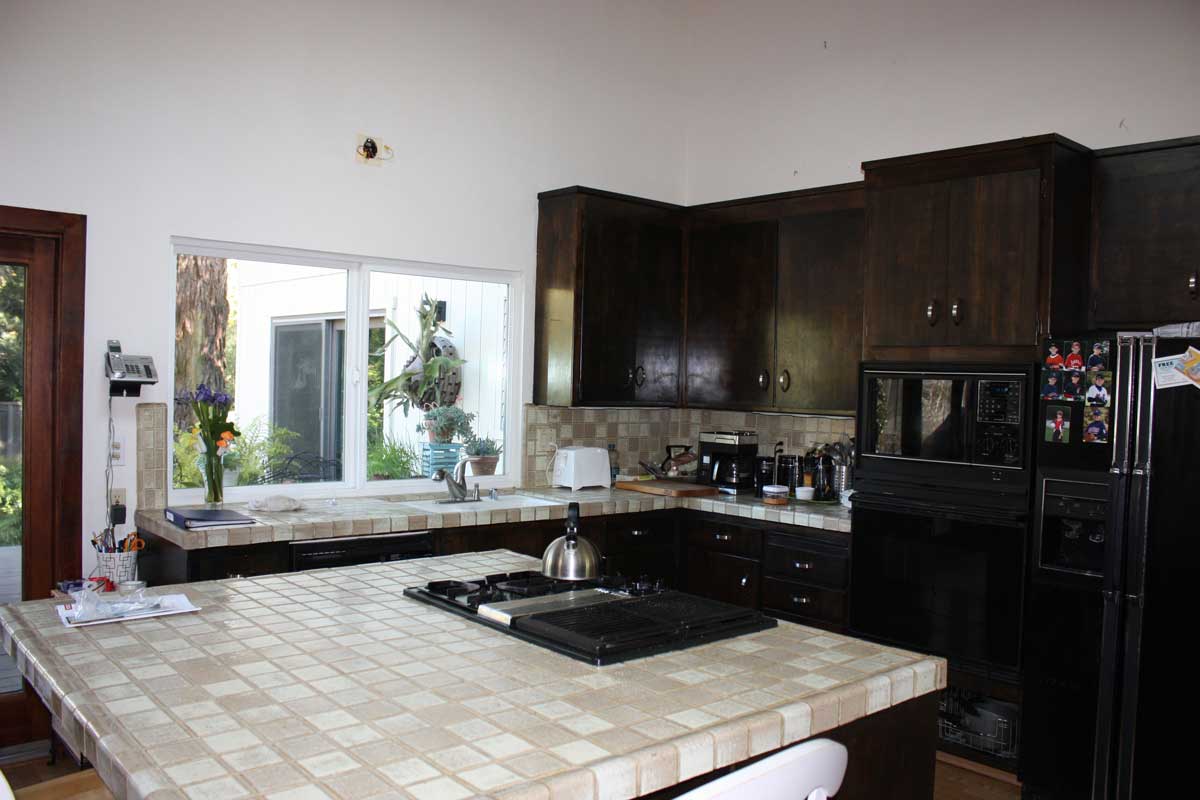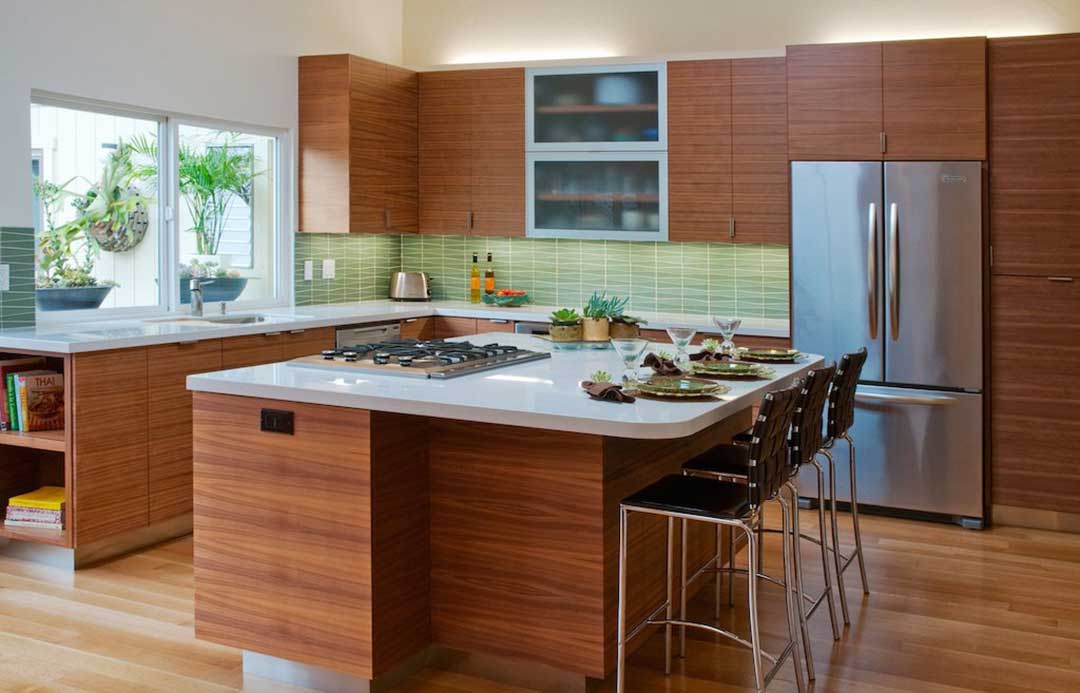 Location — RIO DEL MAR, CA
Let's create your next BIG home idea TOGETHER
Have a question or want to discuss ideas for your home?
Call (831) 689-9133 to request a complimentary design consultation.