CLIENT NEEDS
This client's vision was to acquire the perfect primary residence, a bungalow cottage that offered respite from the daily grind. However, the initial property presented a series of challenges. The entryway featured a low roof, as did the attic space, and the existing floor plan left much to be desired. Navigating the interior meant passing through the kitchen, an arrangement that didn't align with their ideal home layout. Furthermore, the cottage had small secondary rooms, outdated kitchen appliances, and a backsplash that had seen better days. The exterior bore signs of wear and tear, marked by unsightly cracks.
With a keen eye for improvement, the homeowners aimed for a more functional and family-friendly layout, one that could cater to their needs. Their wish list included additional storage space, an enhanced guest suite to accommodate extended family visits, and a revitalized exterior.
TALMADGE SOLUTION
The Talmadge design team collaborated with the homeowners to craft an imaginative and ideal design solution. The  second level was skillfully reframed, complete with the addition of a well-placed bathroom.
In the pursuit of a more intuitive and welcoming layout, several walls that had hindered the flow were removed, breathing new life into the floor plan.
To capitalize on the stunning surroundings, the suite's deck was thoughtfully expanded, offering captivating ocean vistas and breathtaking sunset views.
The kitchen was given a stylish makeover, featuring custom cabinetry topped with Infinity Quartzite countertops, and a suite of high-end appliances, combining form and function.
In addition to these changes, a small bedroom was transformed into a more spacious area by expanding into the deep garage space and adding a closet.
To cater to the need for additional storage, custom cabinets were strategically incorporated in the hall, further enhancing the functionality of this exceptional home.
Last but not least, we laid fresh LVP flooring throughout the home, which made it feel open and expansive. We also installed new windows in every part of the house.
RESULT
We transformed this house into a beautiful, sunlit family retreat by the coast. The client's dream kitchen, spacious accommodations for guests, and stunning new areas have all become a reality under the skillful guidance of Danielle Grenier. Notably, a brand-new bathroom, a welcoming entryway, and an abundance of storage solutions have been seamlessly integrated. An open floor plan now creates the perfect setting for family gatherings and entertaining guests, adding to the appeal of this coastal haven.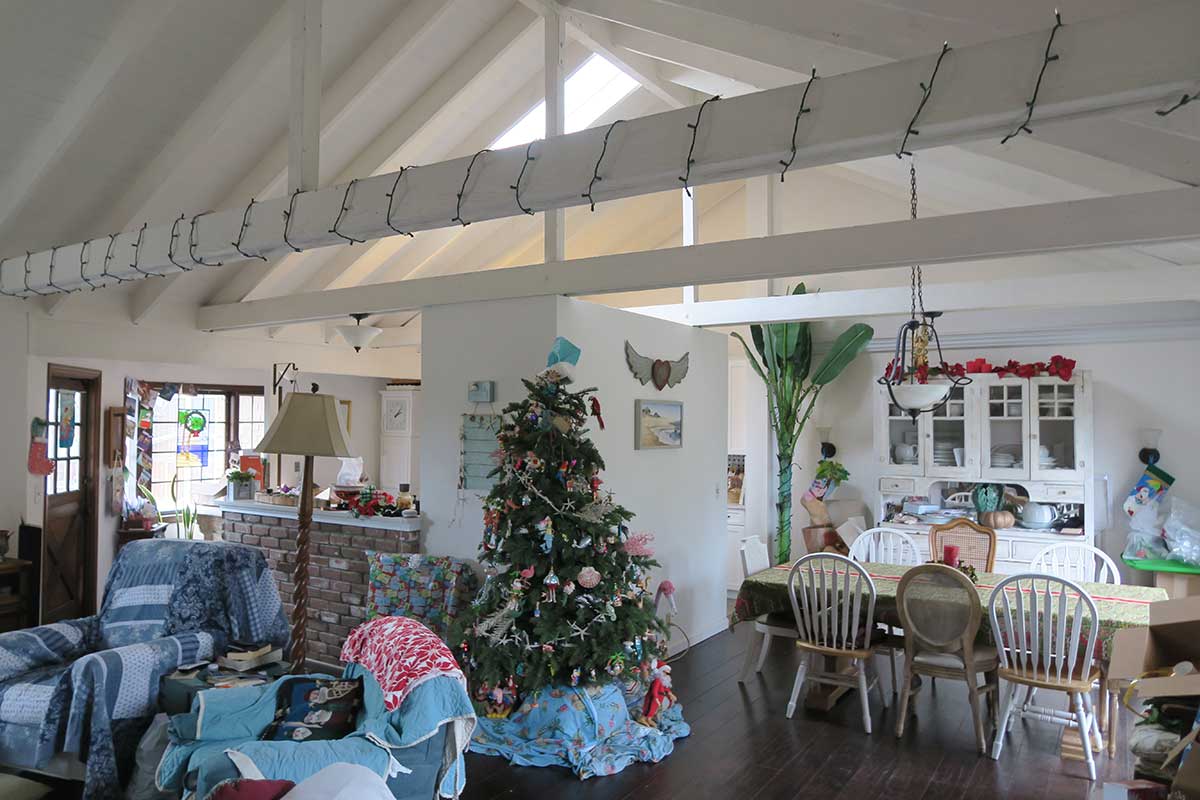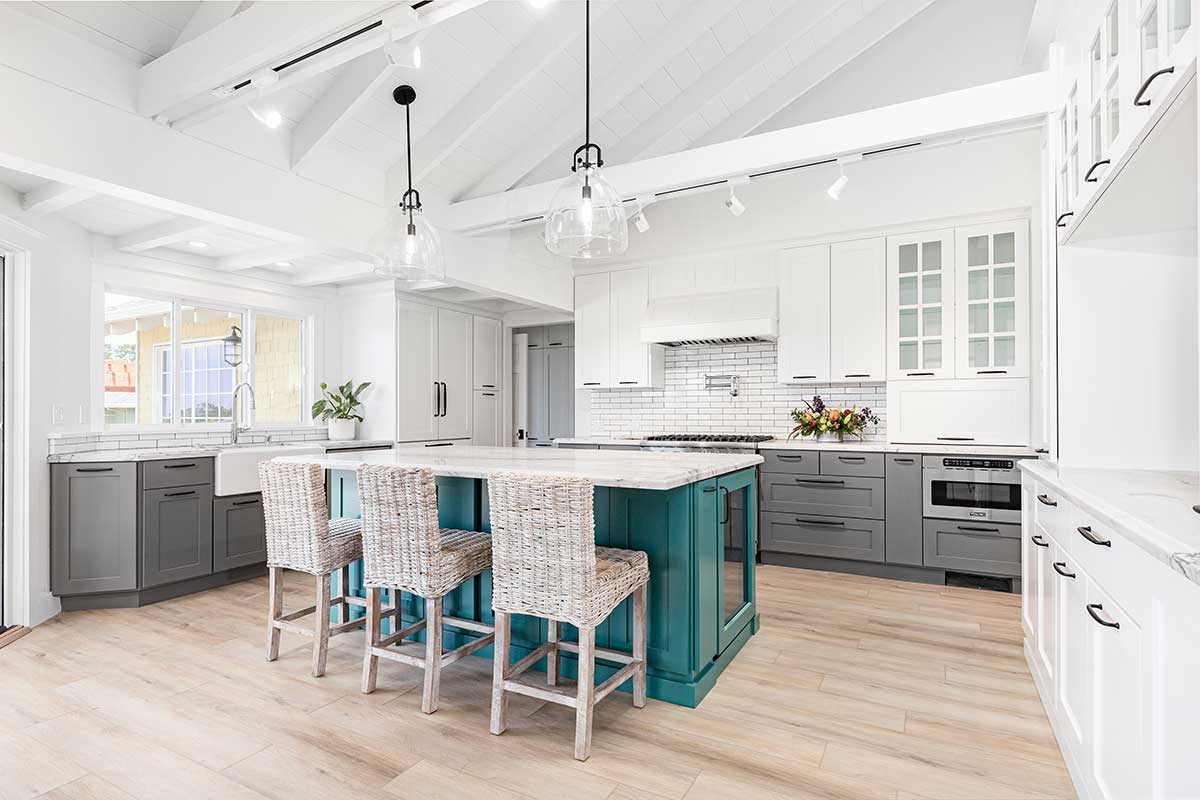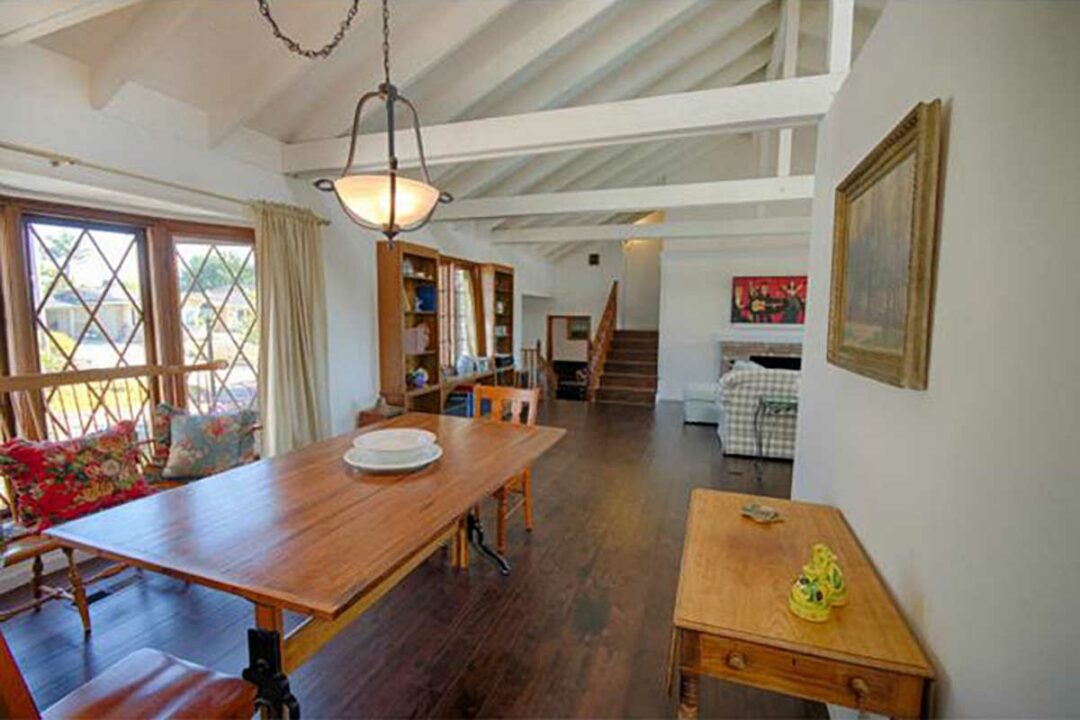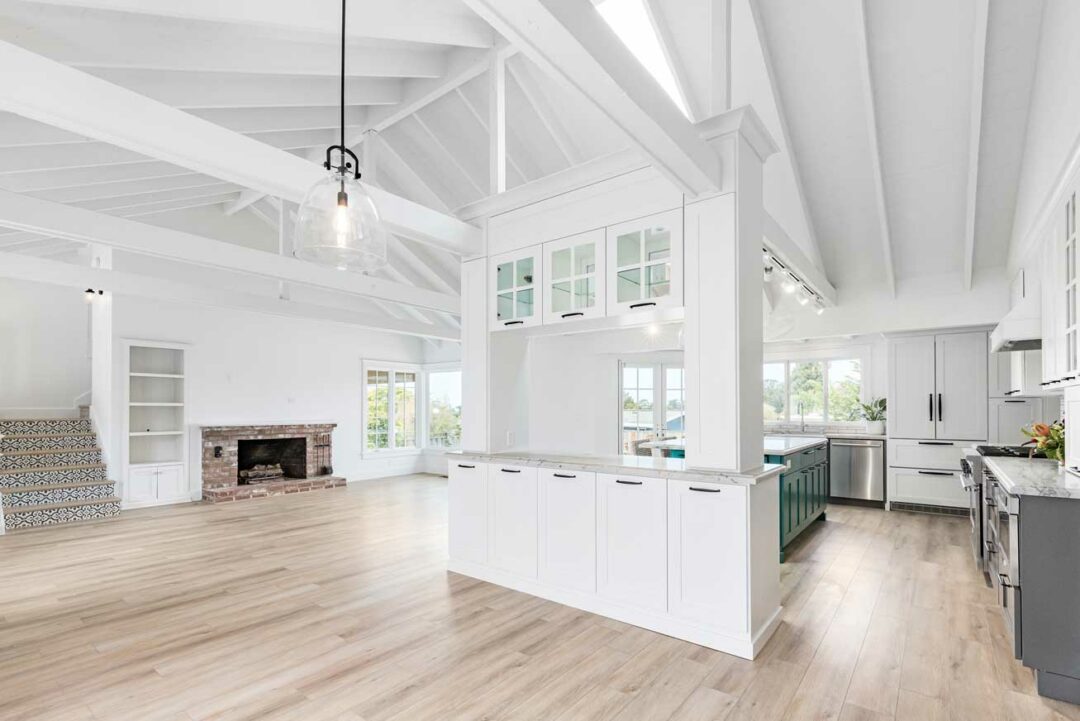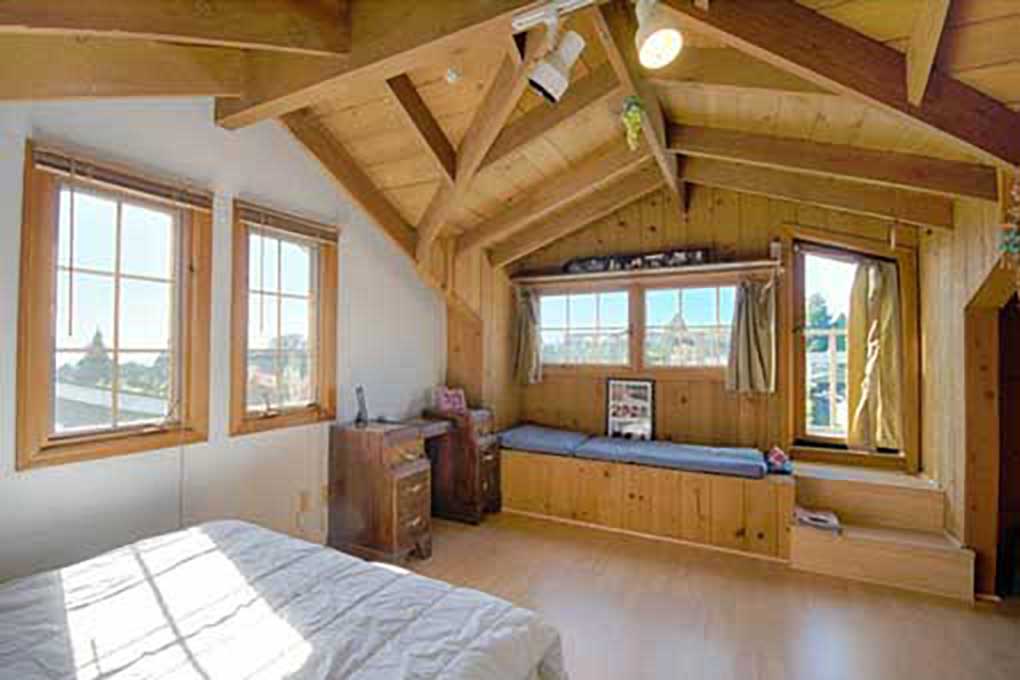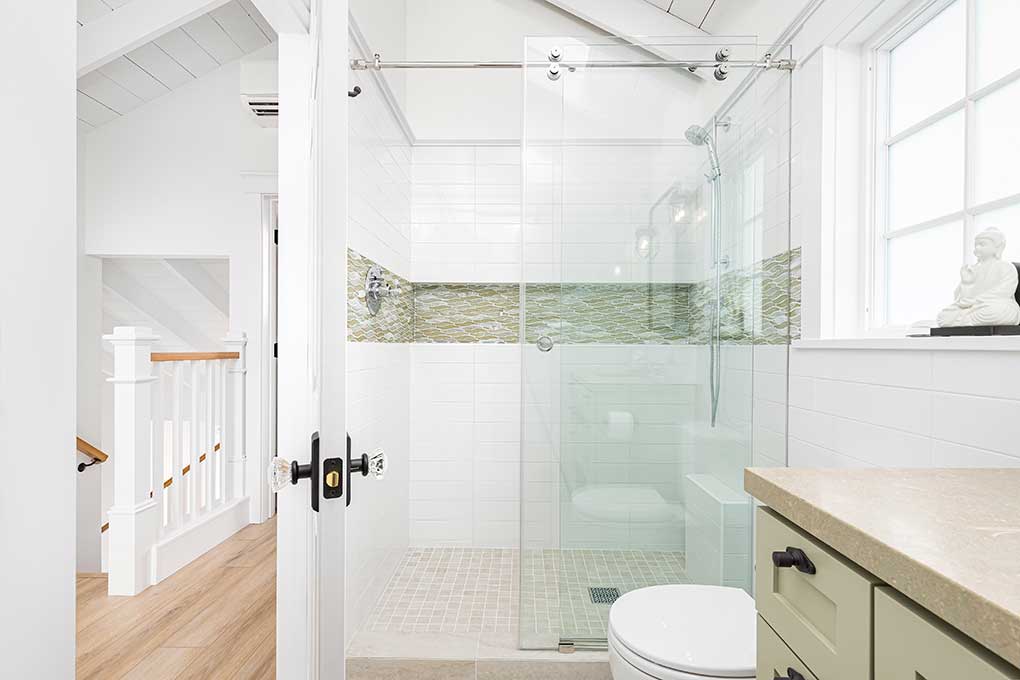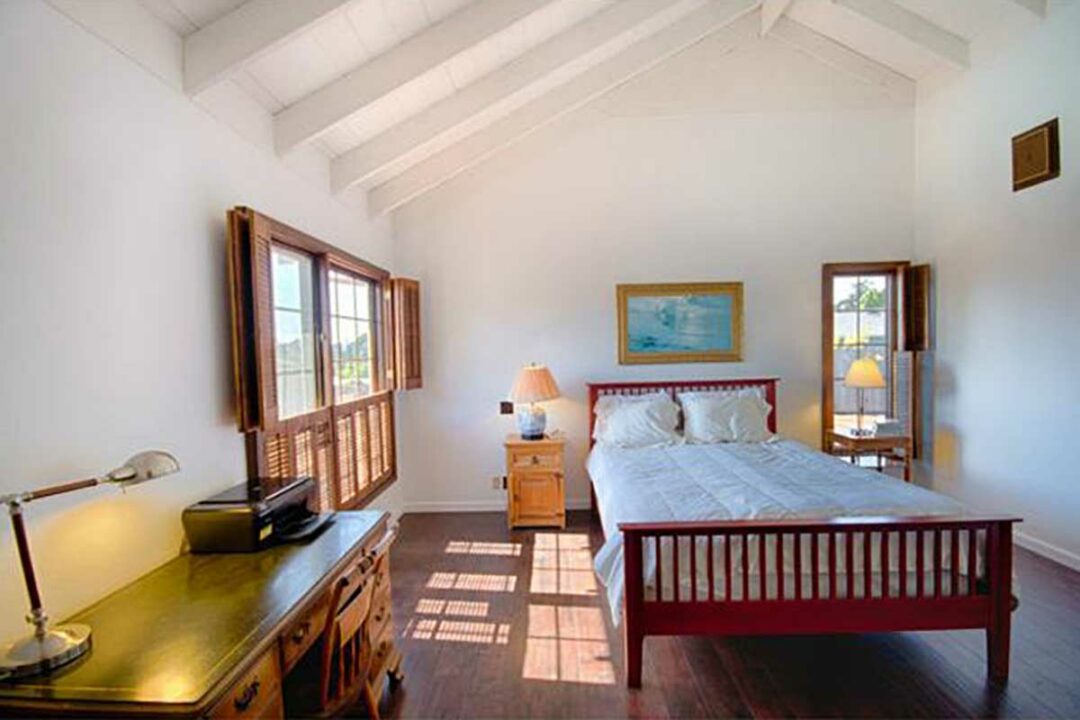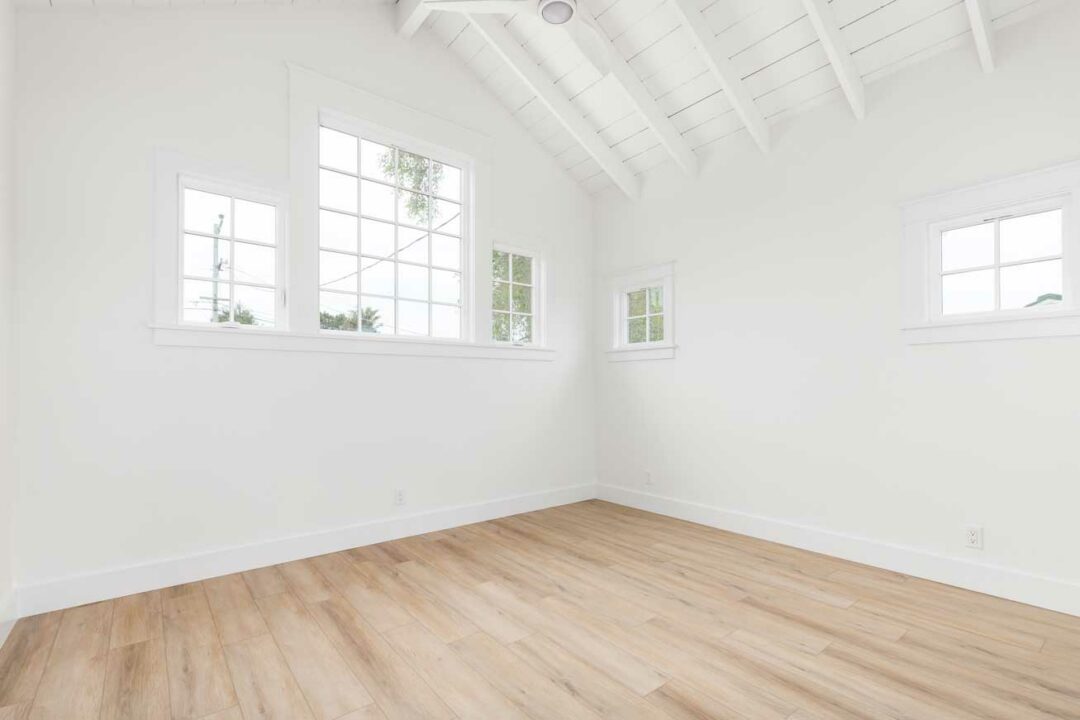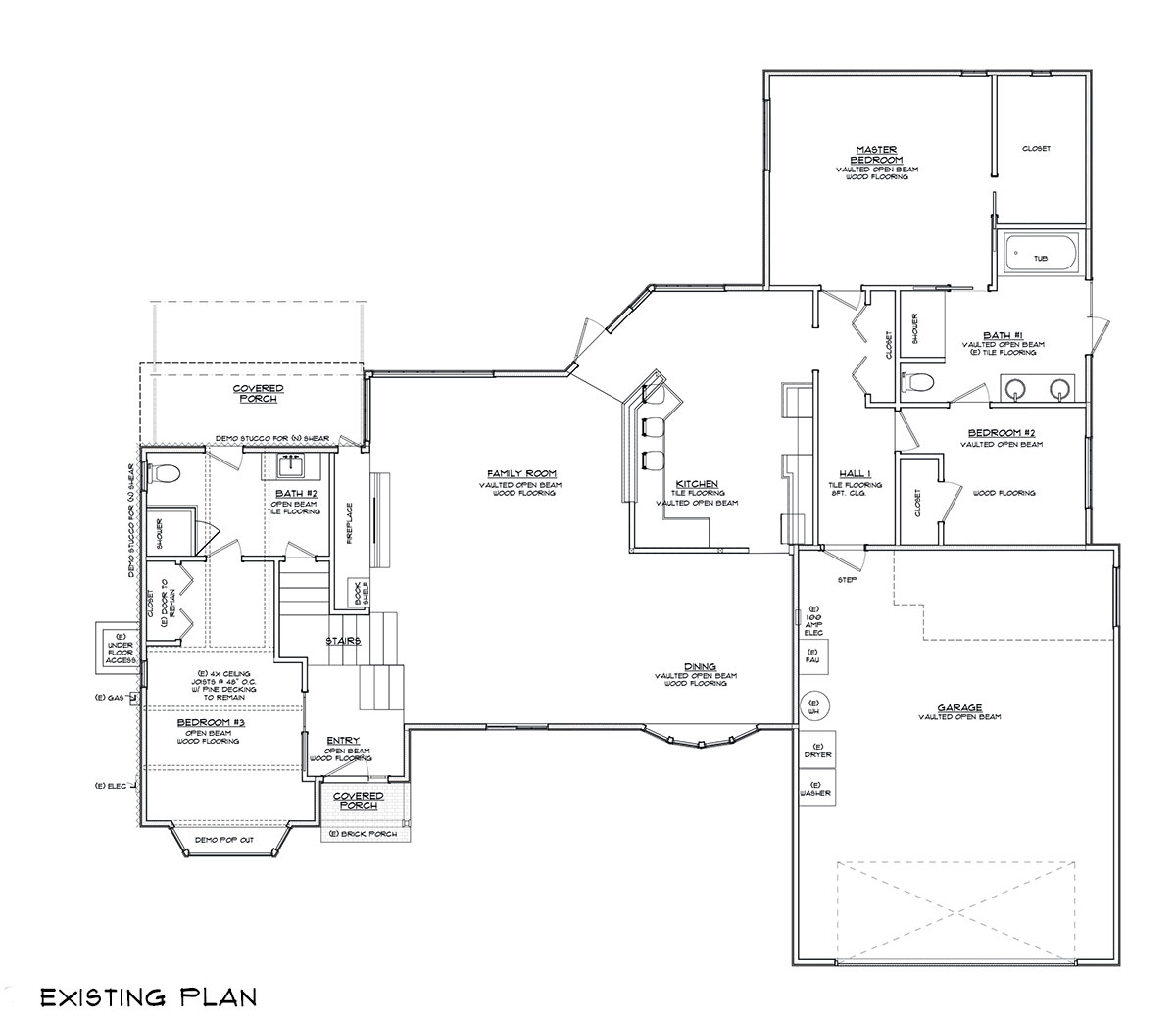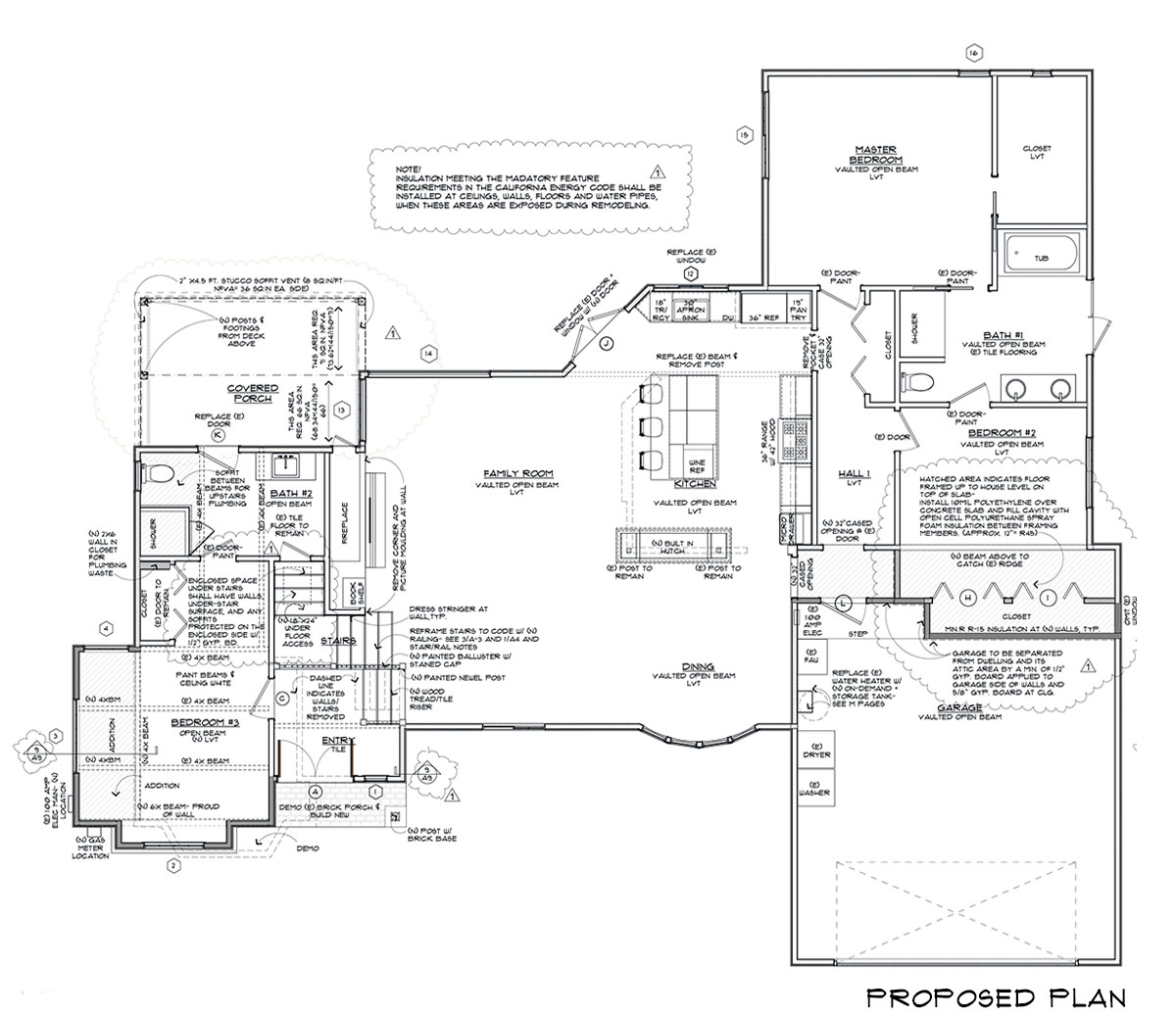 Location — Rio Del Mar, CA
Let's create your next BIG home idea TOGETHER
Have a question or want to discuss ideas for your home?
Call (831) 689-9133 to request a complimentary design consultation.