Aptos Hidden Beach Multi-Family Vacation Home Kitchen Remodel
CLIENT NEEDS
An Aptos vacation home in the Hidden Beach neighborhood built in 1980 was ready for an update and the interior spaces needed to be reconfigured to accommodate the two families that co-own the house. The kitchen was cramped and dark. When both families were in residence, there was not enough room to work or enjoy the space. The peninsula countertop was mostly useless for eating with a large cook top dominating the surface. Lack of counter space, lack of storage and poor lighting needed to be addressed.
TALMADGE SOLUTION
Our architect is a space guru! We gained room to expand the kitchen by enclosing a seldom used deck, Natural light was increased by replacing the ineffective skylight with two large ones. The wood paneled ceiling was painted cloud white, leaving the beams natural to lend warmth. The space was opened up and an island topped with Cambria Parys that has plenty of storage and seating replaced the peninsula. Now there's a place where the families can gather round. The cooktop and ovens were relocated to the long row of cabinets on the wall. The backsplash in a herringbone pattern is Akdo origami nami ash gray polished mosaic and the cabinets are Shaker style painted in Benjamin Moore Bachelor Blue. The refrigerator is now easily accessible without getting in the way of food preparation. Plenty of pendant lights and task lighting keep the space bright.
RESULT
A large two-family kitchen that allows all to gather with plenty of space and light with fresh and fun finishes. A perfect weekend getaway.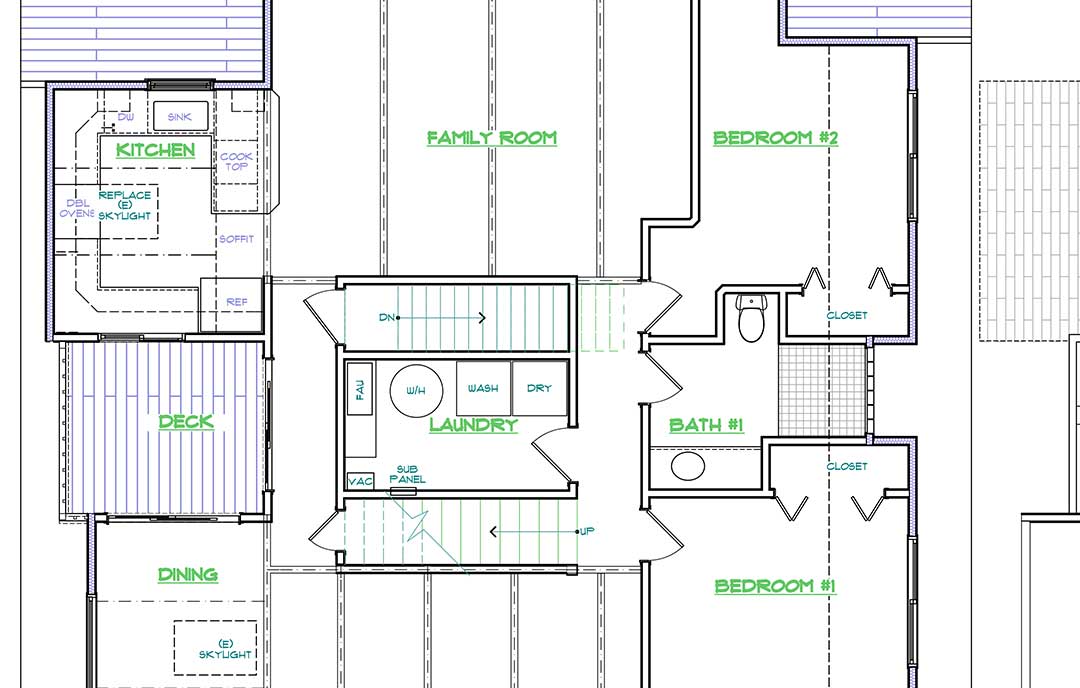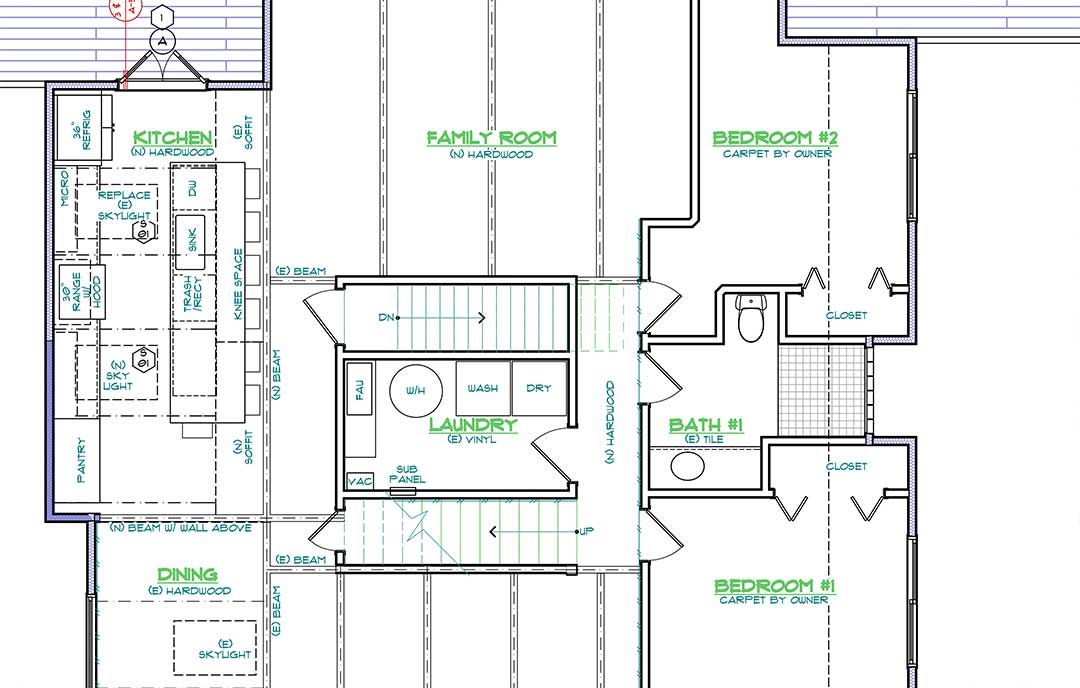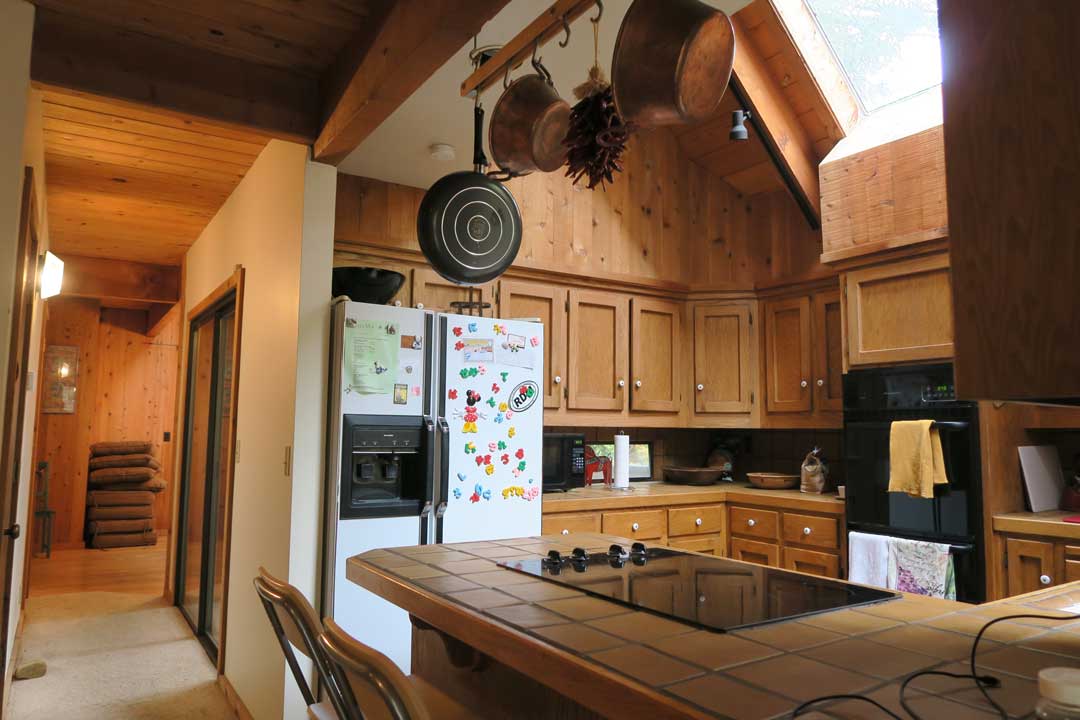 Let's create your next BIG home idea TOGETHER
Have a question or want to discuss ideas for your home?
Call (831) 689-9133 to request a complimentary design consultation.