Outdoor Living Space Remodels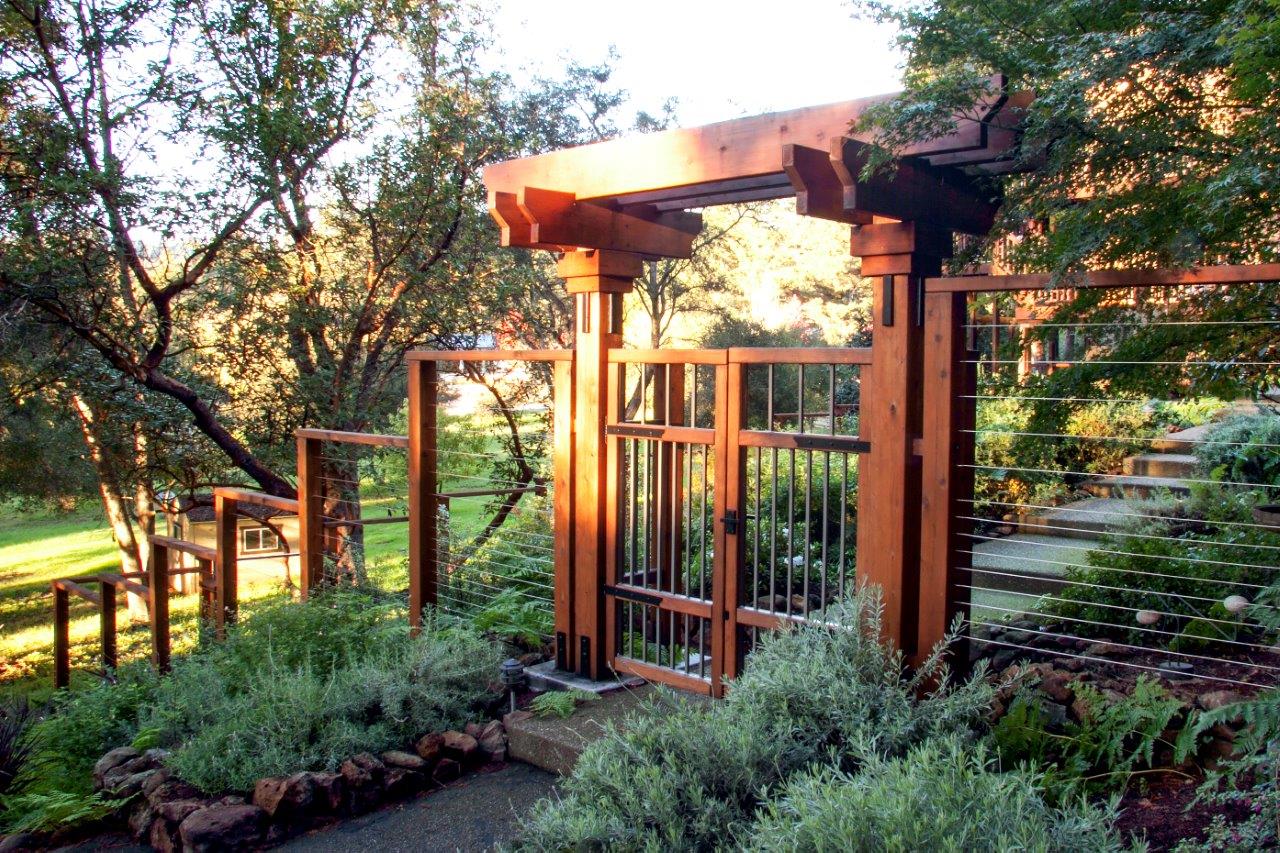 CLIENT NEEDS
The hills of Aptos are abundant with wildlife but this repeat client wasn't happy about sharing their landscaping with the local deer population. They were looking for a creative solution that would keep the deer out but not obstruct their views.
TALMADGE SOLUTION
Our creative team designed a beautiful, redwood Craftsman style gate. The substantial design and wrought iron latch and hardware make the entry feel very grand. The deer fencing built in sections is stepped to conform with the topography. The taught cable wires are spaced close together at the bottom to keep small critters out and spaced farther apart near the top. The open effect allows the entire property to feel expansive.
RESULT
Our homeowners are now able to control who comes through the gate, plant that vegetable garden, and enjoy their rural property.
Let's create your next BIG home idea TOGETHER
Have a question or want to discuss ideas for your home?
Call (831) 689-9133 to request a complimentary design consultation.