CLIENT NEEDS
Located within a short mile of the Capitola Beach and walking distance to Gayle's Bakery, this California Ranch style home was in need of an update. The clients' particular pain points included a cramped and separated kitchen, dining, and living areas; a constricted entryway; and a foundation that needed to be reinforced.
These Capitola homeowners wanted a natural kitchen design that incorporated wood and stone materials complemented by shades of white and blue, in likeness to water.
TALMADGE SOLUTION
The design team at Talmadge Construction started by adding support beams in the ceiling and then removing the load-bearing and non-loadbearing walls that separated the kitchen from the living and dining rooms.
The kitchen was designed with a new custom island that not only gave the family more space to sit, eat and hang out, but it became a stunning focal point in the room, with a gorgeous handcrafted walnut waterfall edge countertop that was carefully integrated with quartz. New white shaker-style cabinetry, a ceramic blue tile backsplash, brushed nickel pulls, pendant lights, and new appliances complete the look.
Providing additional space for eating and sitting, a built-in eating area was designed that included a handcrafted built-in walnut bench that matched the detail and craftsmanship of the island.
The entryway was redesigned and expanded to improve the room flow. It was also artfully designed to delineate the entrance from the living room by displaying seven floor-to-ceiling 4" x 4" walnut posts between the two spaces.
The natural design is fresh yet warm and stylish incorporating Luxury Vinyl Tile (LVT) flooring throughout.
CHALLENGE
Challenges during the project involved installing a flush beam in the ceiling to carry the roof load that was previously held up by the wall that we removed. We also had to reinforce a settling foundation that was affecting interior finishes and door openings.
The biggest challenge by far was working around COVID-19 supply chain issues, which were ongoing throughout the project. The dishwasher took 12 months to receive, and there was a long delay in receiving a beautiful zinc top dining table that the homeowners ordered.
RESULT
The result is a beautiful open floor plan that creates a harmonious living space for the entire family. It is designed to let in plenty of natural light from the east and the west as well as into the kitchen eating area. The custom cabinetry is well-designed and provides plenty of storage.
"The remodel is a huge improvement and it was easy to work with Talmadge Construction throughout the process, even in the middle of the pandemic."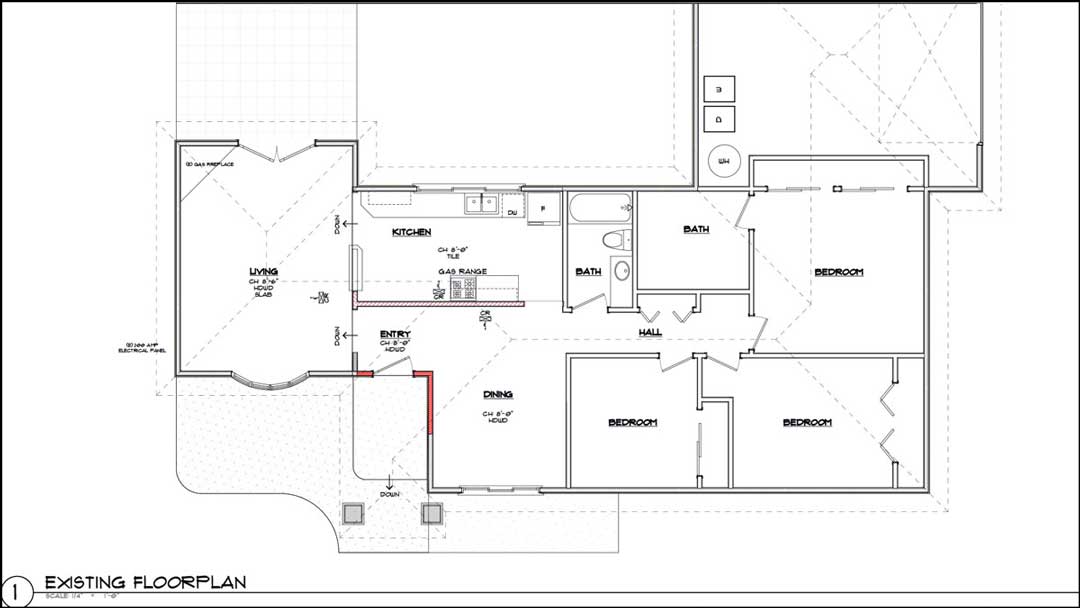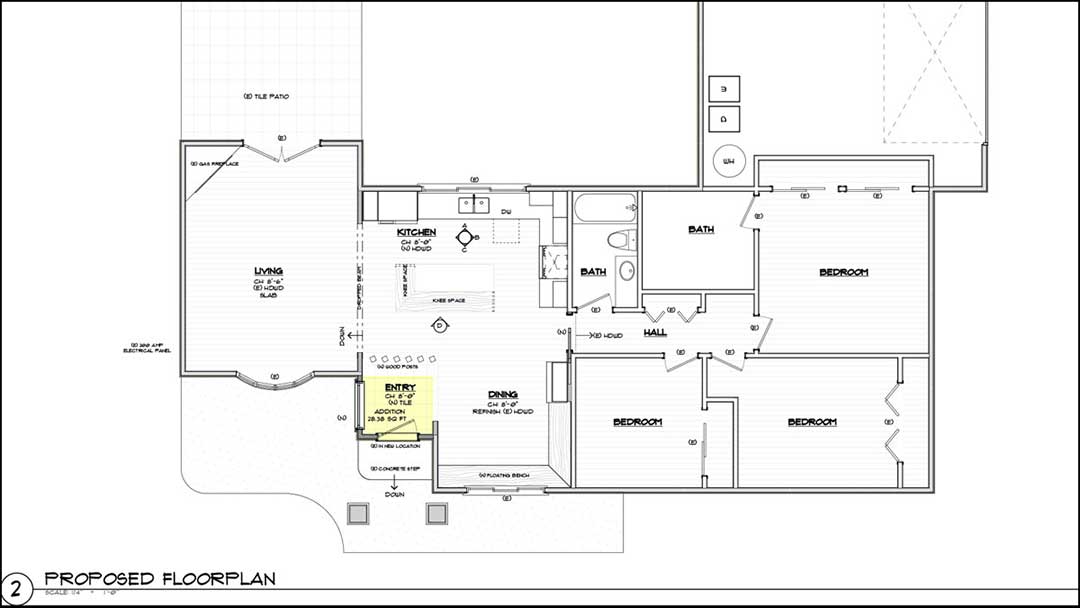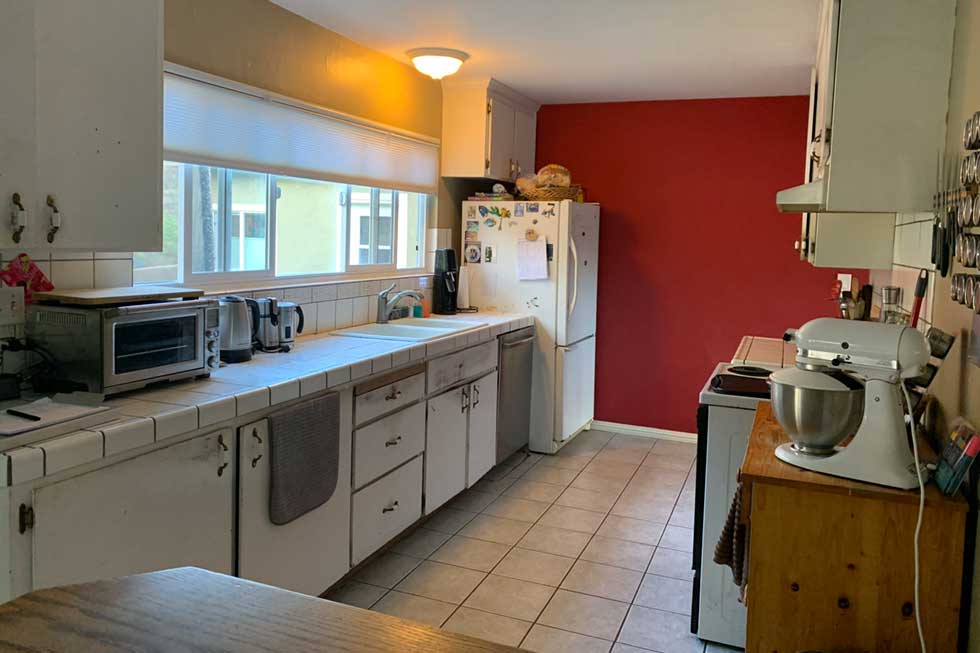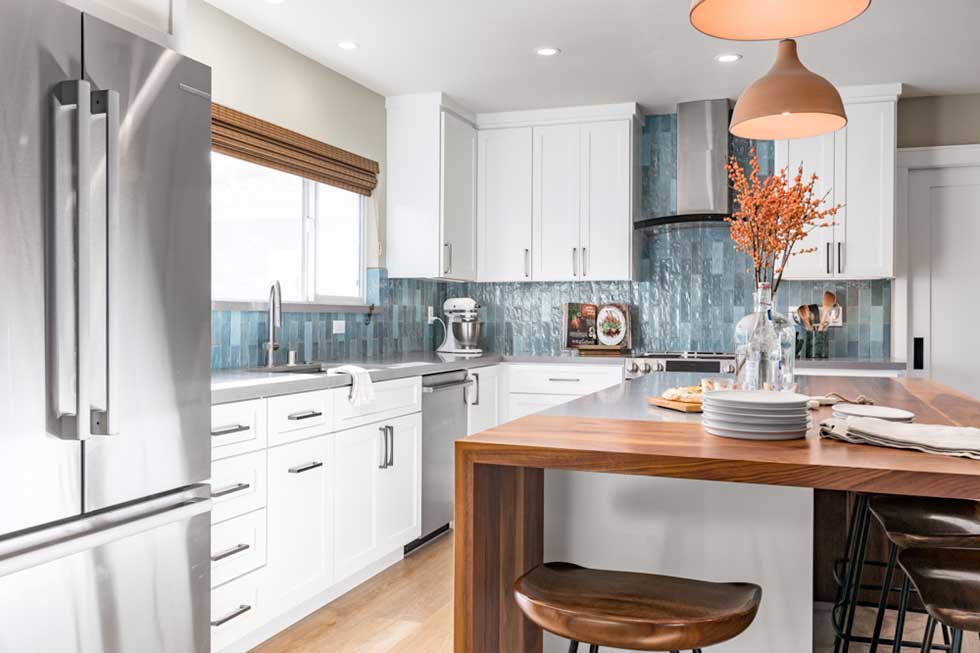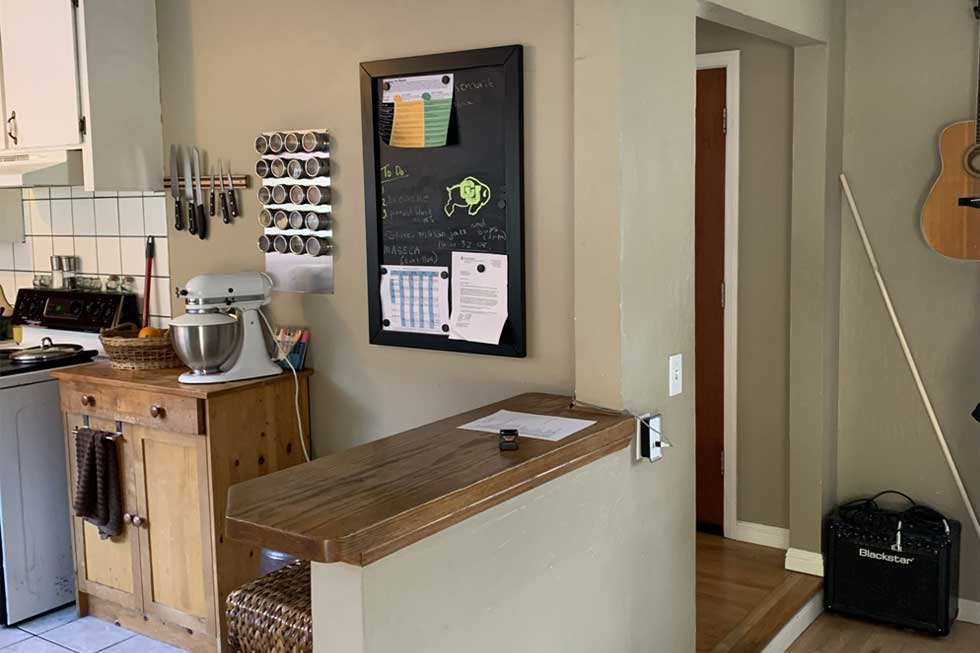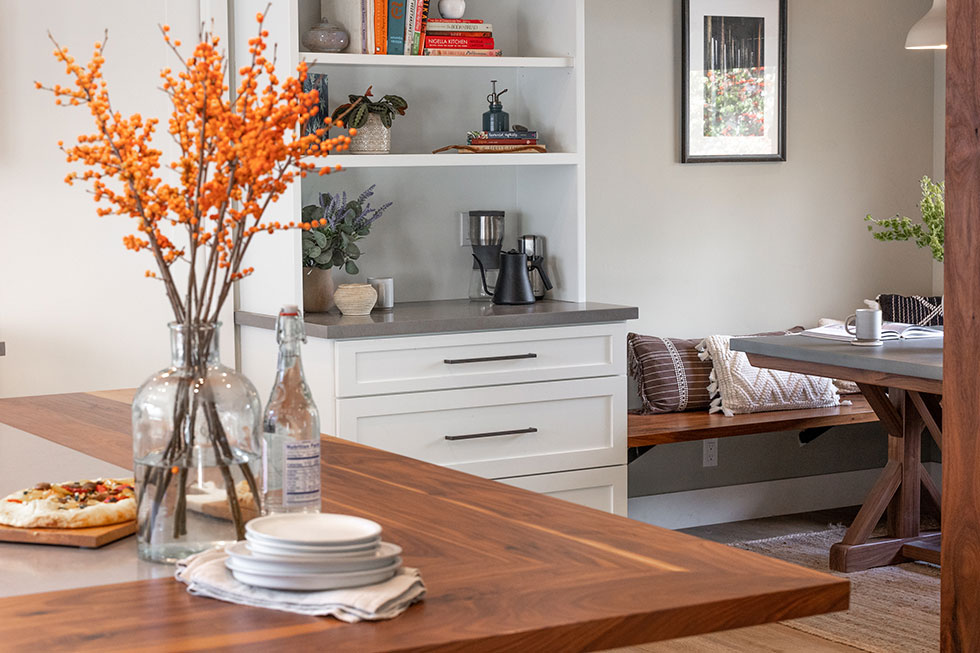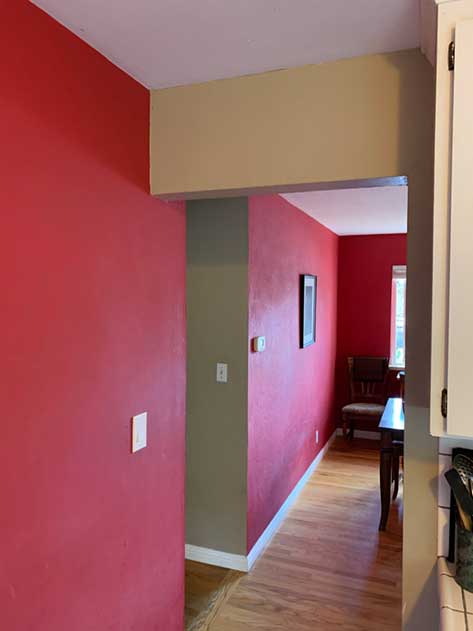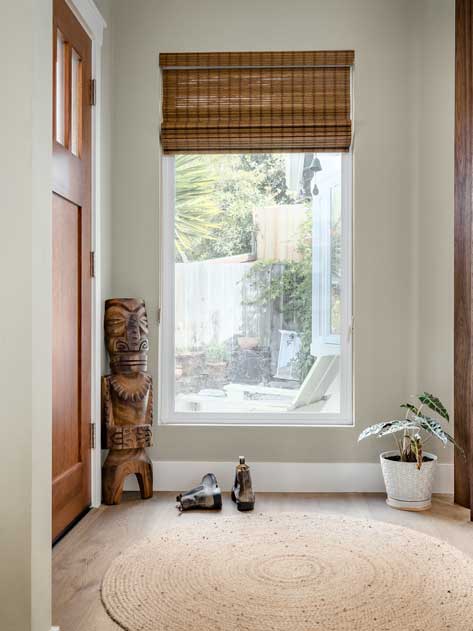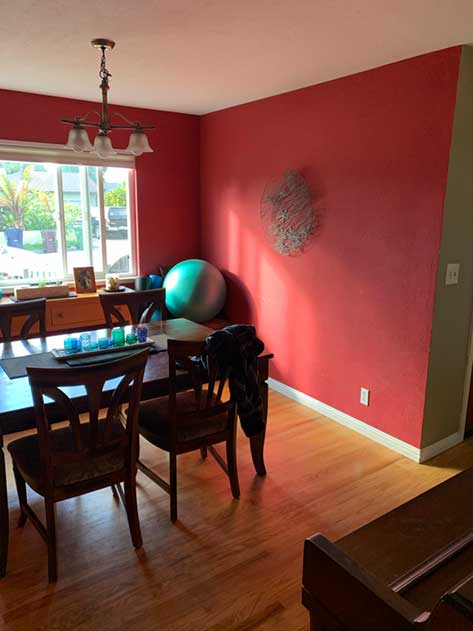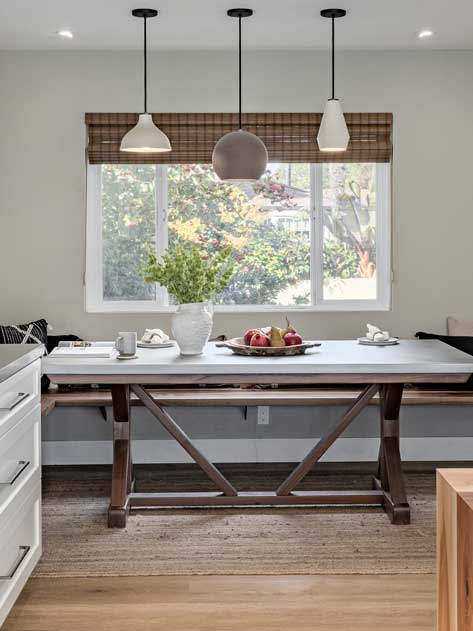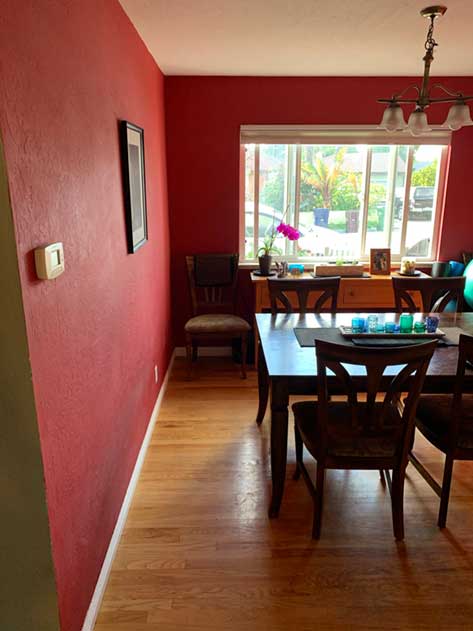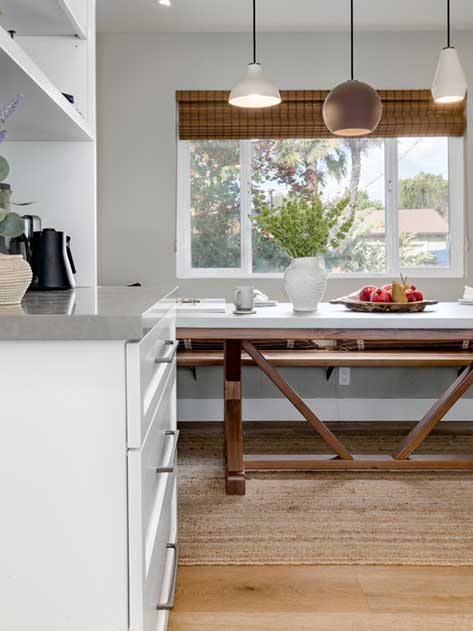 Let's create your next BIG home idea TOGETHER
Have a question or want to discuss ideas for your home?
Call (831) 689-9133 to request a complimentary design consultation.