When you embark on a remodeling project, the first decision you'll want to make is whether to work with an architect separately or hire a design-build remodeling firm.
In a traditional design-bid-build process, homeowners generally start their remodel by seeking out an independent architect to create drawings, then send the drawings out for bid with local construction or remodeling firms. They also manage the coordination of the design and construction process themselves. With design-build, the entire process, from inception to completion is managed under one firm in a singular, ongoing relationship.
Each choice has its distinctions, advantages and potential drawbacks, so understanding the important differences can help you make an informed choice that works for your unique needs.
Hiring an Architect or Architectural Design Firm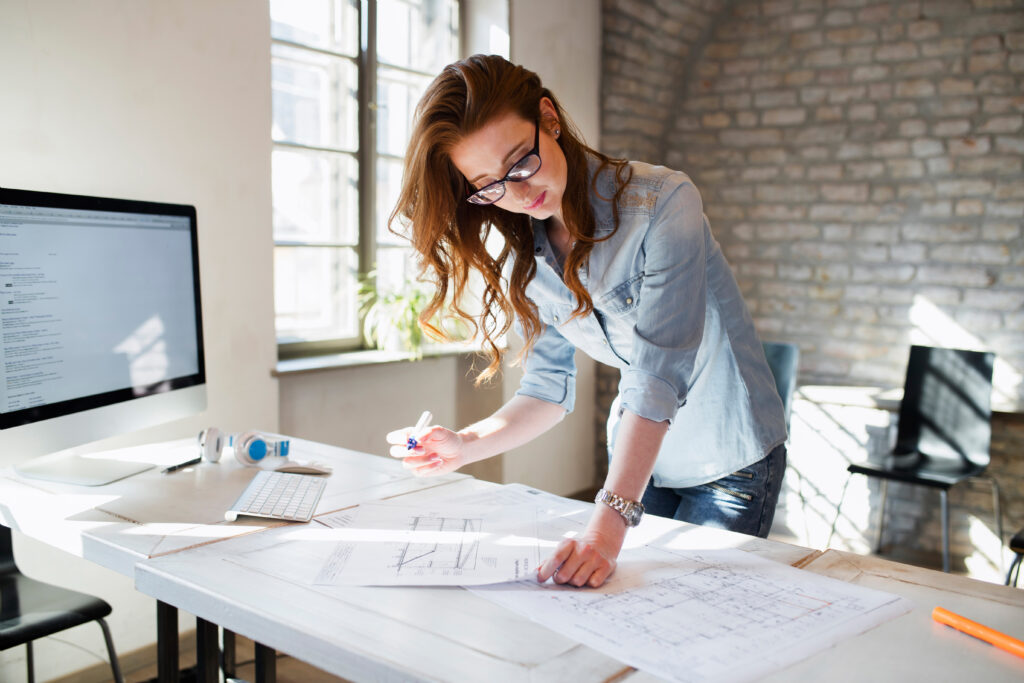 An architect is a trained professional specializing in the design and layout of a remodeling project. They look at the aesthetics, functionality, and space to create detailed architectural plans.
To hire an architect, you would typically research resources to find the right fit for your vision and budget. You then collaborate with the architect, who draws up your design plan. It is important to note that an architect is mainly concerned with the design, function and building codes, and not as much with cost. You must manage your budget to allow for separate payments to both the architect and the contractor.
Once the design is completed to your satisfaction, you will then need to research and solicit bids from contractors on your own, although sometimes the architect can provide recommendations. An architect may be able to help you review your contract and give an opinion on whether the contractor you have chosen is a good choice, but essentially their job is done.
Hiring a Design-Build Firm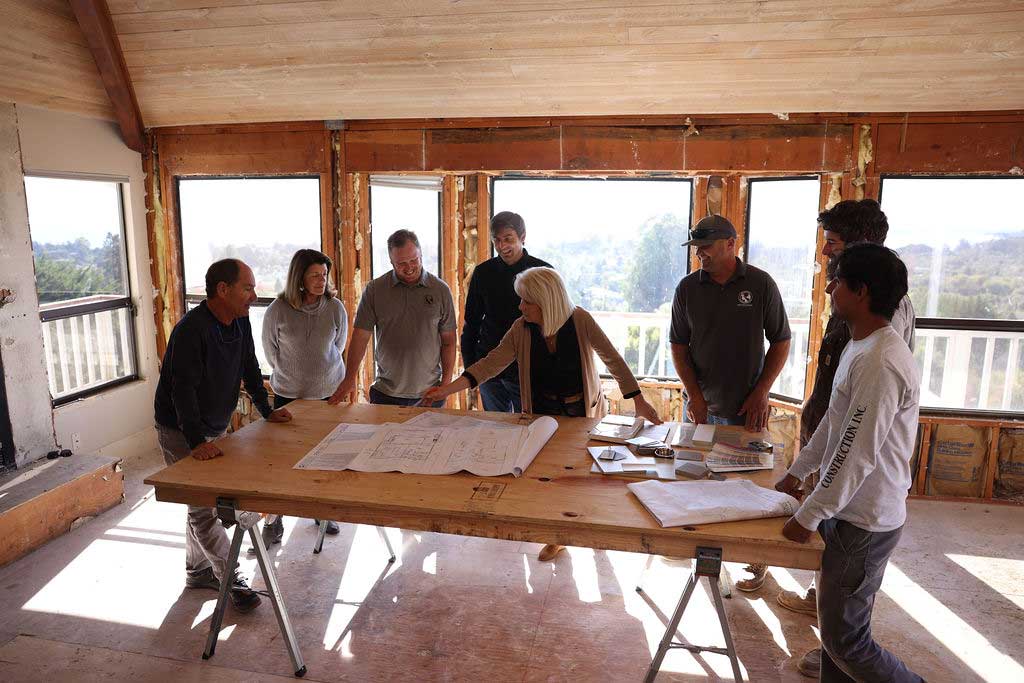 True to the name, design-build firms will have architects and/or designers on staff who will create your design based on your vision and budget, and work hand in hand with the construction team to bring your project to fruition in a timely and budget-friendly manner. You will work with one team, at one firm. This way, any changes, if needed, can be expediently made between departments.
In addition, you may benefit from cost advantages by not having to pay an architect or architectural firm separately, and by taking advantage of the design-build firm's experience, expertise and relationships in the construction process.
Choose a firm with which you feel comfortable as well—you will be working closely together throughout the entire project, from design through construction.
What are the Primary Differences Between Working with an Architect vs. a Design-Build Firm?
Although both an architect and a design-build firm can create the detailed plans for your remodel, there are some distinct differences in how you will work with them. 
Working with an Architect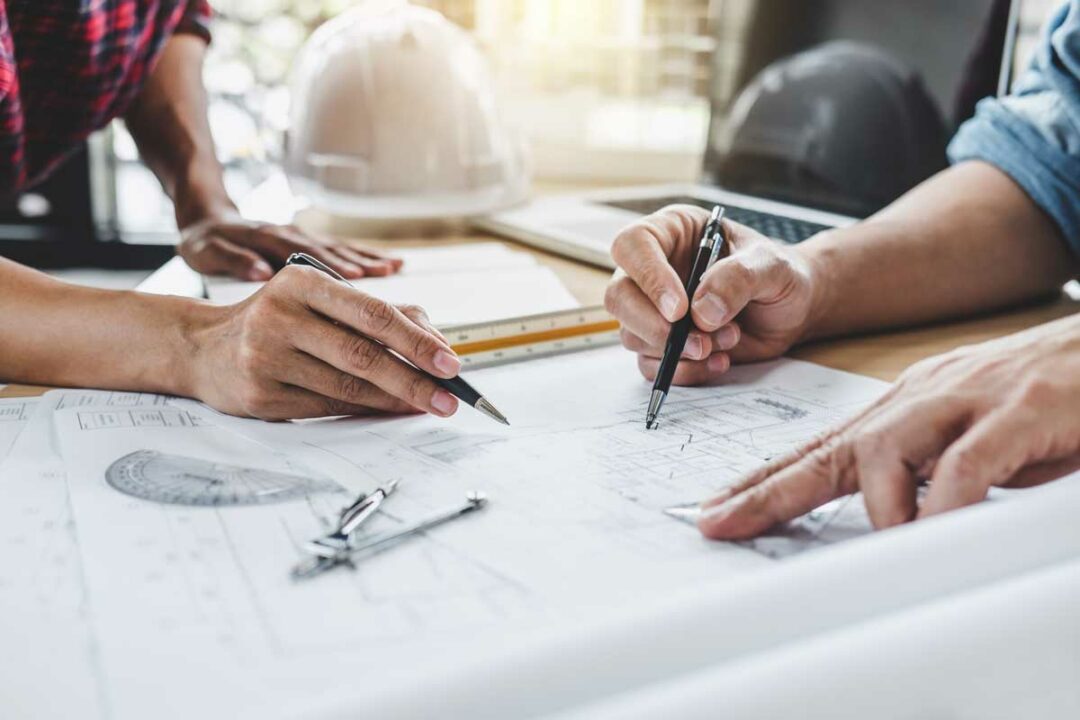 When you hire an architect, you are essentially asking for a set of plans, with the relationship ending with the drawings. Architects focus primarily on the design aspect of your project, which means you will need to engage and manage other experts such as contractors, structural engineers and interior designers separately. This multi-party coordination can be complex and may require significant time and effort. You will need to take on the role of assembling and coordinating the various professionals involved in construction of your project, and work as your own project manager to ensure all design and construction details are completed to your satisfaction. And in cases where design changes need to be made to the design during the project, you may also incur additional fees from the architect.
In addition, architects are experts in creating designs, but may not have the latest information on materials. Costs and delivery times on materials can vary widely, and may affect your budget. You would be responsible for researching materials and pricing.
Working with a Design-Build Firm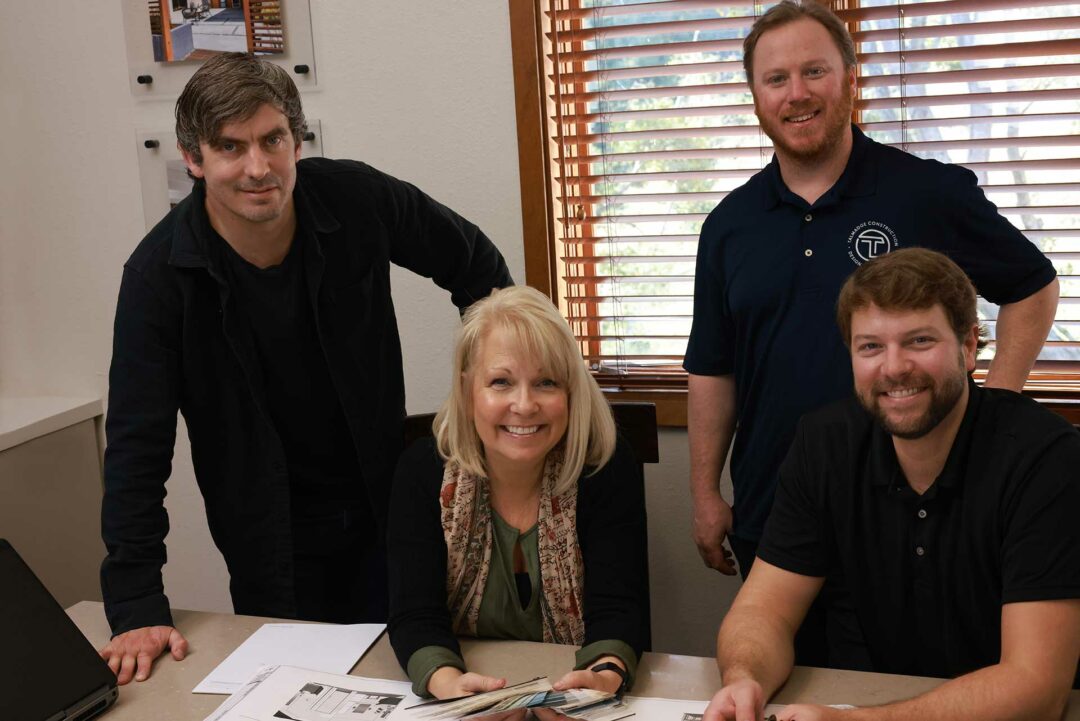 When you choose to work with a design-build remodeling firm, both design and construction are housed under one roof. You have one contract to cover your entire project, and payments are generally scheduled throughout the project.
You begin by working in concert with the design team to develop and finalize your drawings. Then, the design team collaborates with the construction team to coordinate details every step of the way. If unforeseen issues arise, or alterations need to be made to the original drawings, these are handled quickly and efficiency by the team. You are kept in the loop throughout every stage and decision on your project.
The experience and expertise of a design-build firm plays to your advantage when it comes to knowing what materials and labor will cost. They most often have close relationships with suppliers, too, and can use those to garner better pricing and delivery times in order to keep your project on time and budget.
Which Should You Choose?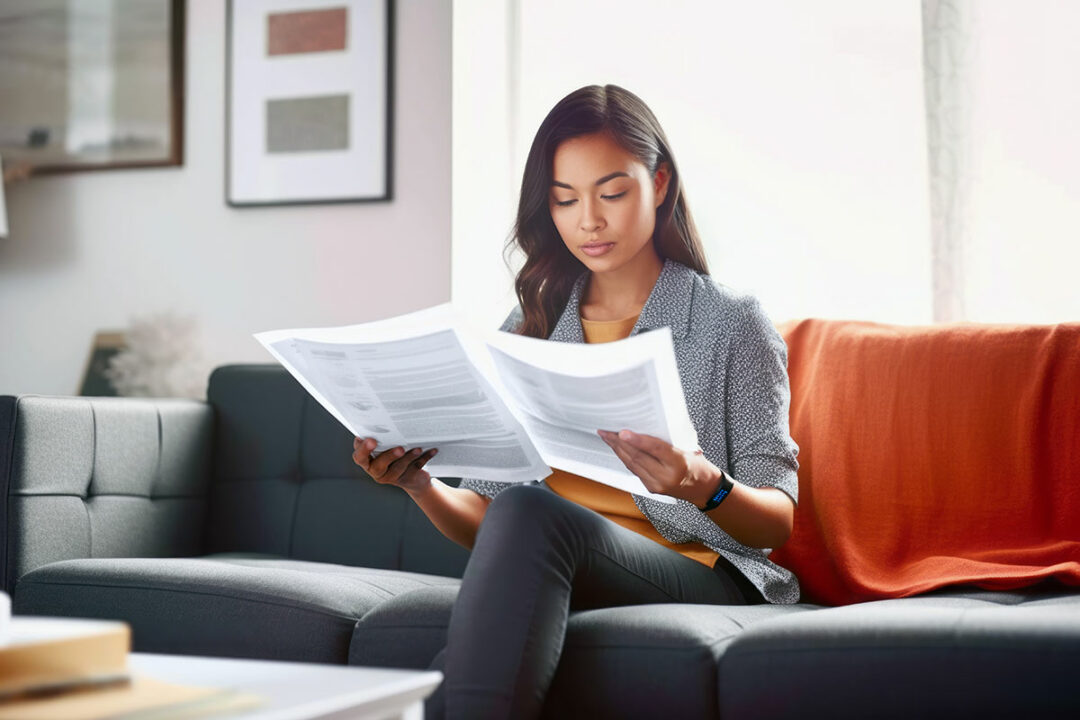 Choosing whether to work with an architect separately, or opt for a design-build remodeling firm from the start is a personal decision, but a significant one. Here are a few practical tips on how to make an informed decision.
Define your goals, priorities and budget and determine which aspects of the project are most critical to you: the design, cost efficiency, or a streamlined construction process.
Assess your project's complexity. If it involves intricate or highly-customized architectural design or unique features, working with an architect or architectural firm may be advantageous. For a more straightforward project, a design-build firm can offer a cost-effective approach.
NOTE: Working with a design-build firm that has a registered architect on staff is even more ideal.
Consider your comfort level and project management capabilities. If you are willing to oversee and coordinate multiple parties, then the architectural route may work for you. If you prefer a single point of accountability and minimal management duties, a design-build firm may be the better choice.
Research the experience and credentials of both options, read client reviews, and check for relevant licenses and certifications.
Seek recommendations from friends, family or colleagues who have undergone similar projects to yours.
Interview your short list of architects and design-build firms to ask about their design philosophy, project management processes, communication practices, and how they would handle an unexpected challenge. Assess your comfort factor with each team.
Request proposals and quotes, and compare their approaches, timelines, fees and estimated project costs. Pay attention to how well they understand your project during the proposal process.
Review their contract terms to ensure that the scope of work, fees, payment schedule and any additional services are clearly outlined and align with your expectations.
Trust your instincts.
Talmadge Construction. Your Design-Build Choice for Santa Cruz County
Choosing Talmadge Construction as your partner for your Santa Cruz County home renovation is a wise decision for many reasons, including our established track record, extensive experience, and specialized service. Furthermore, our team includes a California State Registered Architect with over 30 years of local architecture and construction industry experience. You'll gain valuable advantages from her design expertise and her seamless collaboration with our construction team.
Remodeling a home requires meticulous attention to detail and effective communication between design and construction teams and the homeowners throughout the process. You can expect regular updates on your project's progress and we will address any concerns promptly. We also coordinate your remodeling project from beginning to end, giving you a single point of contact that simplifies decision-making and ensures a cohesive end result.
Ready to remodel? Contact us for a free initial consultation. See our portfolio of projects for ideas.