Are you looking to update your kitchen or bathroom? While you can do some minor renovations yourself, a complete remodel of these important rooms is generally best left to experts. Designing a new kitchen or bathroom is a complex process requiring technical expertise, product knowledge, and experienced budget management skills.
Even if you're an organized person who loves design and home improvement, it's still worth considering the benefits of hiring a unified team of designers and builders. Here are seven key reasons why hiring design-build professionals for your kitchen or bathroom remodeling project might well be the best idea.
Reason #1 If you want seamless communication between all parties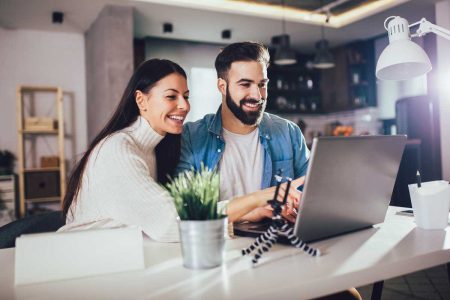 To ensure your kitchen or bathroom remodel project goes smoothly then clear and ongoing communication between all parties is crucial.
A reputable design-build firm typically employs a project manager or project lead who will work closely with you and the rest of the team to guarantee every single detail is considered, explored, and monitored, reducing the likelihood of errors or misunderstandings.
The project manager/lead acts as your single point of contact for all aspects of your home improvement project. This means you always have someone to contact who knows who you are, the precise details of your project, and how you're feeling about everything.
With the project manager in charge of communication, you can rest easy knowing that everyone involved is on the same page and any issues that arise will be quickly addressed and resolved.
Reason #2 If the changes you want to make to your kitchen or bathroom will require a permit
Figuring out permit requirements before a home remodel can be stressful for many homeowners in Santa Cruz County. Thankfully, design-build professionals can help you here too. They have knowledge of all the local building codes, zoning regulations, and permit requirements in the area. They can advise you on the scope of the work you want to complete and the permits you need to obtain.
Santa Cruz County typically requires a permit for any kitchen or bathroom remodel involving structural, electrical, or plumbing changes. This can include adding or moving walls, relocating sinks or toilets, changing electrical wiring, or installing new plumbing fixtures.
Your trusted design-build team will guide you on the types of permits needed, file the permits for you, and communicate the expected timeline for approval.
Reason #3 If you want access to the latest 3D design technology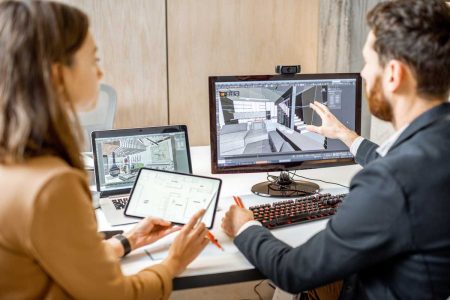 These days, like with everything else, technology is at the forefront of home design. As such, it's important to utilize the latest technological wizardry, which is best done via collaboration with design-build professionals.
Many use advanced 3D design technology to create ultra-realistic 3D models of your project before construction begins. You'll be able to see how different materials and finishes will look in your space, how the lighting will affect the overall ambiance, and how appliances, fixtures, and furniture will fit in the room.
With such a clear visual of the project, you and your design-build partner (the design team and contractor working together under the same roof) can ensure you're both on the same page with the design and identify potential structural or design challenges well before construction begins. This clever technology helps prevent misunderstandings or changes during construction that could delay the project or add additional costs.
Reason #4 If you want to avoid costly design choice mistakes
Mistakes in kitchen and bathroom design can be costly and frustrating. For example, choosing an inefficient or non-functional layout, inadequate lighting, or materials that don't work for your needs can have long-lasting effects.
Bathrooms, in particular, are highly technical spaces that require specialized knowledge of plumbing, tile, and other fixtures. Without the expertise of a design-build professional, it's easy to make mistakes that can be difficult to fix later.
Design-build professionals will help you avoid these pitfalls by providing expert guidance and support throughout the remodeling process. They will work with you to create a cohesive design that fits your style, preferences, and budget while ensuring that every detail is functional and efficient.
By working with a design-build firm, you can feel confident that your kitchen or bathroom remodel will look great and meet your needs long into the future.
Reason #5 If you know you want to make your kitchen or bathroom larger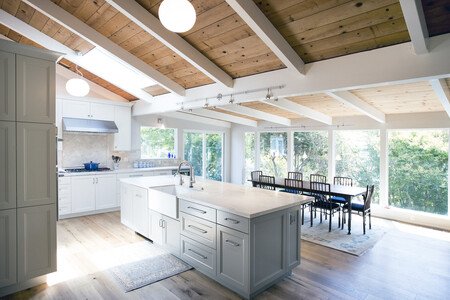 Expanding a kitchen or bathroom is a common renovation goal for homeowners in Santa Cruz County. However, this process is more complex than simply tearing down walls and creating extra space. Structural limitations, plumbing, electrical work, and building codes must all be taken into account when considering making your interior larger.
Consulting a professional is necessary to avoid mistakes that will lead to costly issues down the line. A skilled design-build team of experts can help determine the possibilities of your project based on your budget, relevant building codes, and the current structure of your home.
By working with a professional, you can identify what design and layout options are available to you that you may not have considered previously. With their help, you can create a larger, more functional, and visually appealing kitchen or bathroom that will add significant value to your home.
Reason #6 If aesthetics and the latest trends are important to you
Trends in kitchen and bathroom design are constantly changing, and keeping up with the latest styles and design options by yourself can be difficult. However, design-build professionals focus on high-end aesthetics and the newest home design developments every single day.
By working with a professional designer, you can access their most up-to-date expertise, knowledge of the latest trends, and understanding of new construction methods.
In addition to keeping up with trends, a professional designer can help you create a cohesive and stylish look that reflects your personal taste and lifestyle. They can guide you in choosing colors, materials, and finishes that complement one another and create a cohesive look throughout the kitchen or bathroom.
Reason #7 If you want to make sure you stay on your budget and on schedule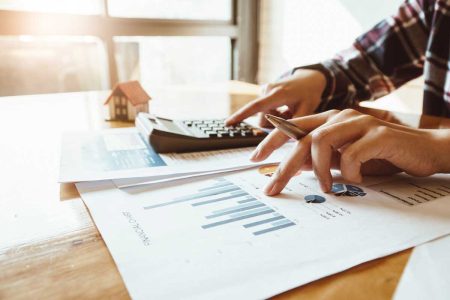 Design-build remodeling firms can help you stay on budget and on schedule by providing streamlined project management, enhanced communication, and efficient collaboration between the design and construction teams.
They will help you establish a detailed project plan outlining all costs, timelines, and milestones. This plan will be continuously monitored and adjusted to ensure the project stays on track.
Design-build firms also have a deep understanding of the market and pricing trends, enabling them to offer accurate estimates and minimize the risk of unexpected expenses. They can help you choose materials, fixtures, and finishes that align with your budget while still meeting your aesthetic and functional goals.
Design-Build Remodeling Firm in Aptos, Santa Cruz County
At Talmadge Construction in Aptos, we are dedicated to preserving local homes and carrying out expert remodeling to fit families' lifestyle changes. We've been doing so for nearly 40 years and would love to help you as well.
As a community-focused design-build firm passionate about eco-friendly design and local education, we are committed to exceptional customer service, quality workmanship, and complete integrity. Are you looking to remodel or extend your property? We'll be with you every step of the way.
Here at Talmadge, we place our reputation for integrity at the center of everything we do, advocating for homeowners because they deserve a remodel that makes life easier. Recognizing that Santa Cruz County homeowners are our neighbors and fellow business owners, we place equal importance on contributing to the community's growth, including being a strong supporter of education. We firmly believe that improving people's lives at home and through education translates to better societies.
When you remodel with Talmadge, you directly support education in the local community.
To arrange a free consultation with one of our friendly team, call us today at 831.689.9133.