We recently completed an age in place project for a client who wanted a wheelchair lift for her multi-level home. We designed an accessible and functional lift that seamlessly matched the client's style and accommodated her changing needs.
The lower level entrance near the driveway with a glass panel door allows for easy access to other areas of the home, including the deck area.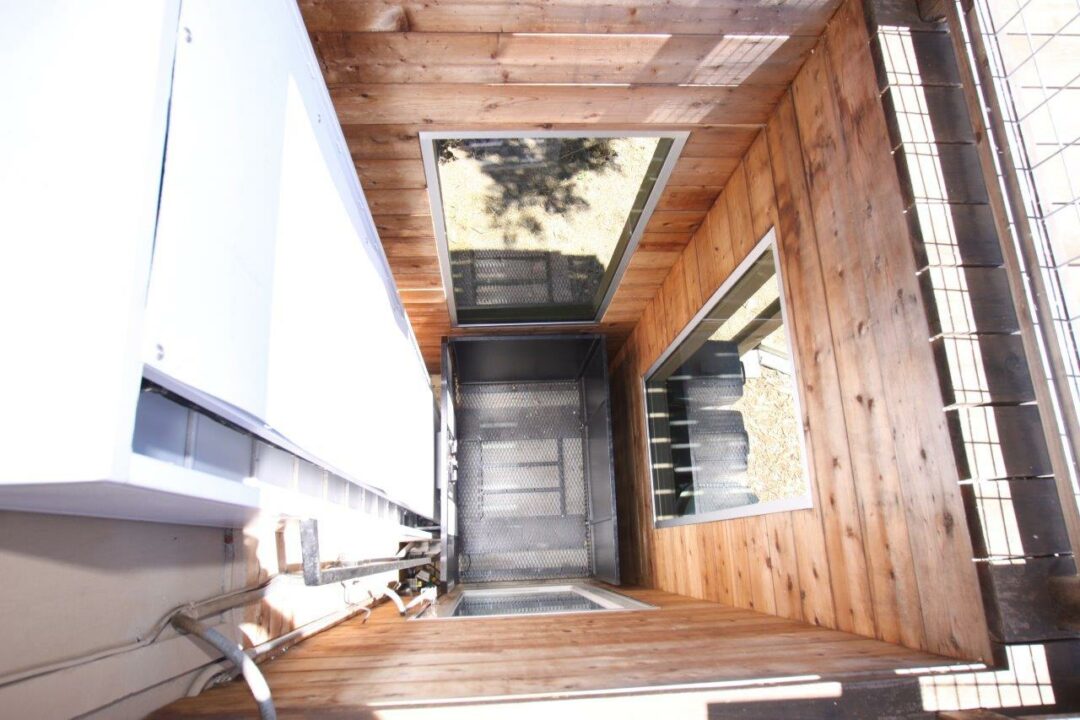 We designed the lift shaft itself to match the overall style of the home and added windows to allow the client to easily see her surroundings. This also lets natural light into the lift and into the interior of the home as well.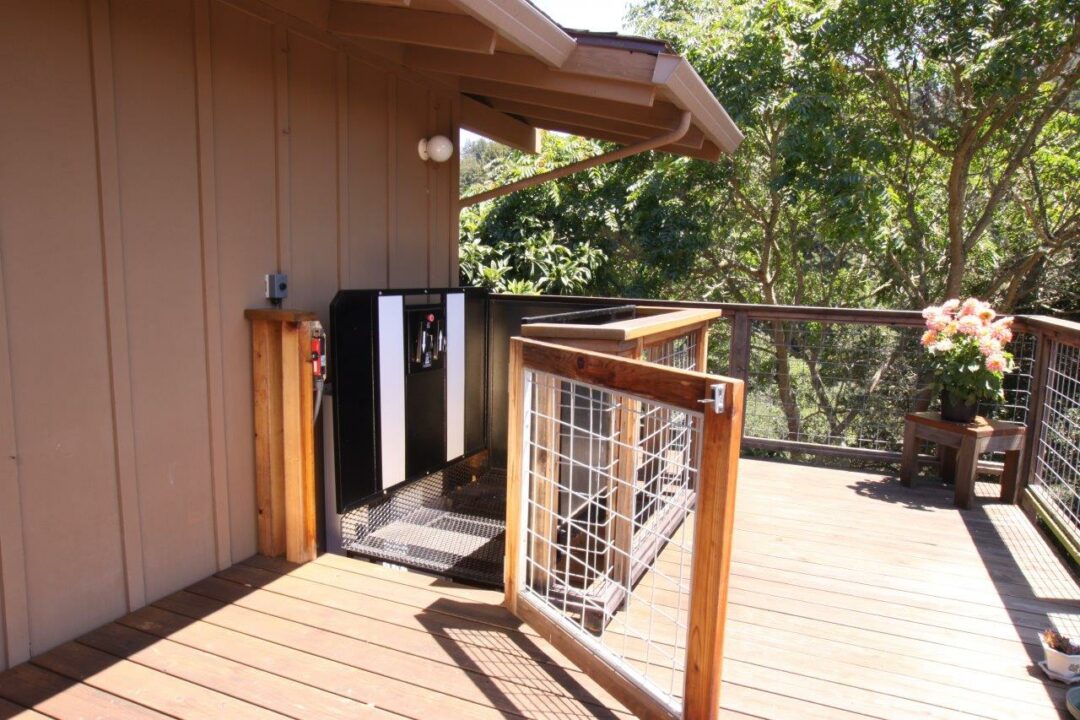 The latched gate ensures a safe ride to and from the upper and lower levels as well as a secure patio area for all to appreciate.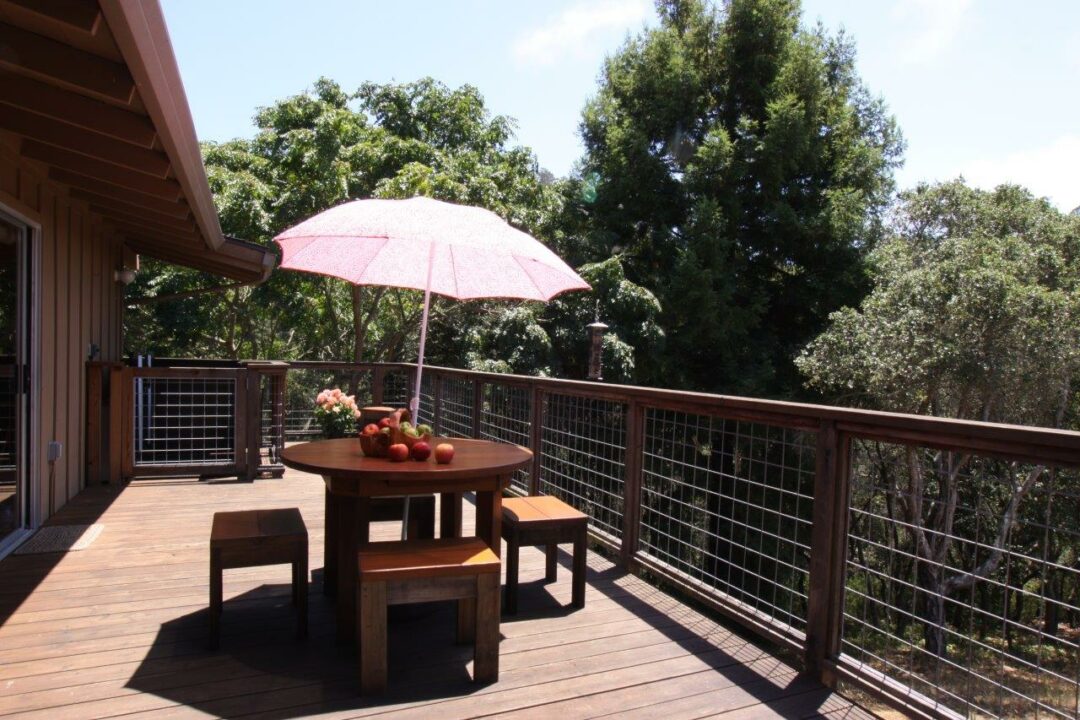 Included in the design is an accessible ramp from the deck to the opposite side of the property, which permits the client to enjoy every aspect of the home and take in views from every angle.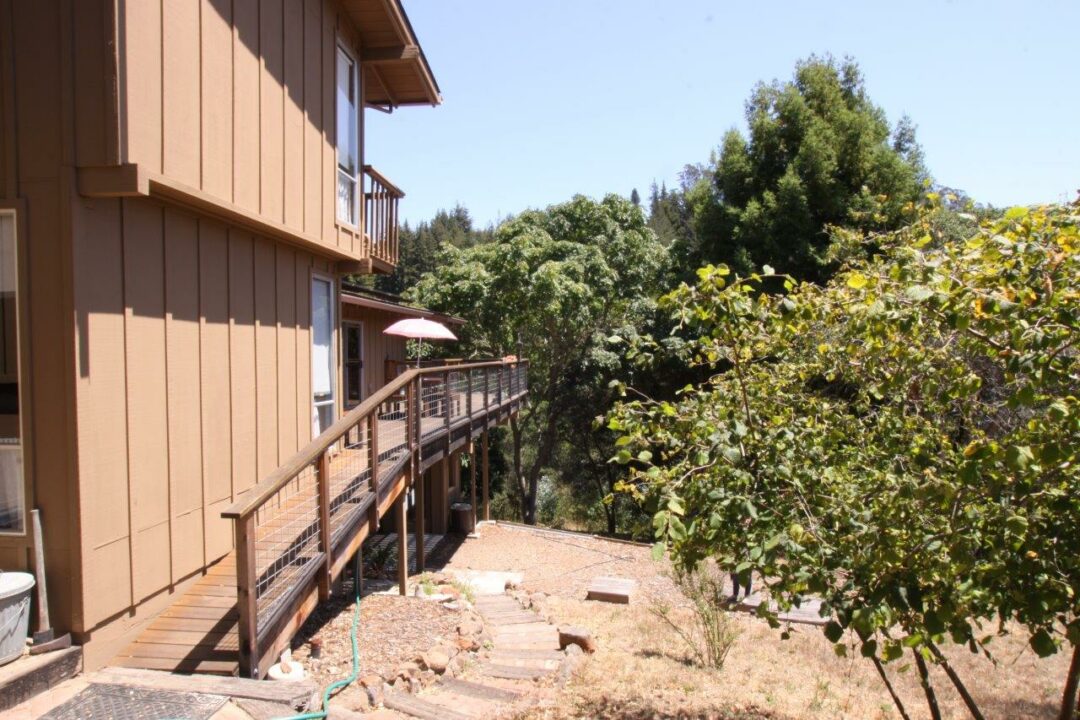 The wooden ramp with safety railing permits a smooth transition to the opposite side of the home.