5 Steps that Will Help Ensure Your Dream Renovation Comes True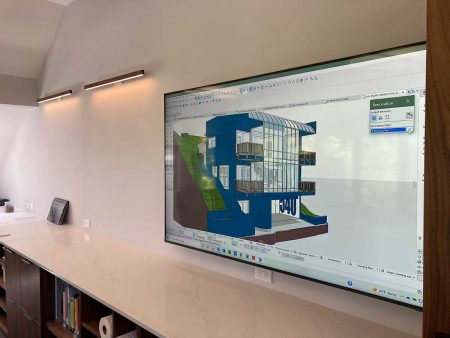 The 2022 Cost vs Value Report confirms that the post-pandemic housing market throughout the Santa Cruz area is hotter than ever, pushing the resale value of most home renovations above the 90% mark. So whether you're interested in selling a house that's even more valuable, or better still living in the home of your dreams, you'll instantly recoup most of your investment. The time to remodel has therefore never been better, a process that starts with design. 
A great design is the foundation of a phenomenal renovation, but demands the high level of creativity, innovation, and technological savvy your dream home deserves. Many contractors have therefore combined the design and build phases of a project to ensure nothing gets lost in translation between your vision and the final result – but very few firms offer you a complete "Design Center" experience where all the necessary steps come together in one place. 
When done right, an in-house Design Center combines all key team members and necessary resources at the same location to optimally set up your project. Throughout the initial design phase, expert designers partner closely with you to best understand your needs and expectations, and liaise directly with the production team to create a realistic timeline and budget. The result is an airtight design ready to be handed off to the construction team. 
Another benefit of visiting a Design Center is the ability to interact with objects and technology that facilitate important choices in real time. Having the chance to actually see and touch a selection of materials, appliances, and fixtures goes a long way to envisioning the build – and sophisticated tech such as architectural software and printers help you and the extended team immediately see the impact of vital design decisions. Let's take a look at what's in store…
Step 1: Create the Vision & Draft the Plan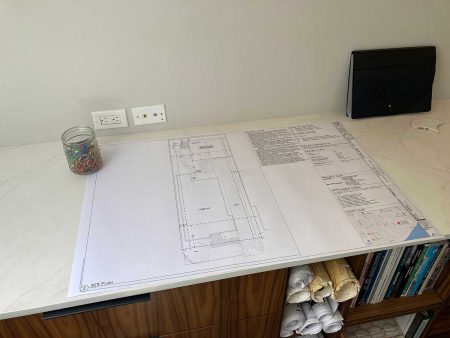 A small do-it-yourself project is one thing, but renovating your kitchen or master bedroom, engineering a home health spa or entertainment center might feel downright overwhelming. So starting with an exciting but feasible design can help you hit the ground running – and there's no better way to do that than brainstorming together as a team. During the first step of your visit to a Design Center, you'll have the chance to directly collaborate with design experts.
An expert in-house designer will work with you to understand your objectives and establish your primary goals. Options abound, depending on your needs, vision, and your budget. They'll begin by considering your practical goals: Is your family growing, and needs more space? Are you working from home, and need an office? Or does your older home need vital Infrastructure upgrades, such as new insulation, electrical and plumbing, roofing, or lighting? 
The second and more enjoyable consideration is emotional benefits for you and your family. For years you might have imagined transforming a boring bathroom into a health and wellness spa; a dank family room into a thrilling home movie theater; an old bedroom into a luxurious suite; a ramshackle garage into spacious guest quarters; an empty yard into a sleek patio or fun summer swimming pool. For ideas, combine your creativity with what's most in demand now. 
Since the budget you establish isn't always sufficient to cover everything you want to include, the extended on-site team can help you whittle down your "nice-to-have" wish list items to must-haves. At this initial phase, you should share any challenges with your home, and all lifestyle expectations. Access to a "design library" of samples does wonders to convey your personal design style, which the extended team then translates into a clear approach. 
Step 2: Choose Materials to Stimulate All Your Senses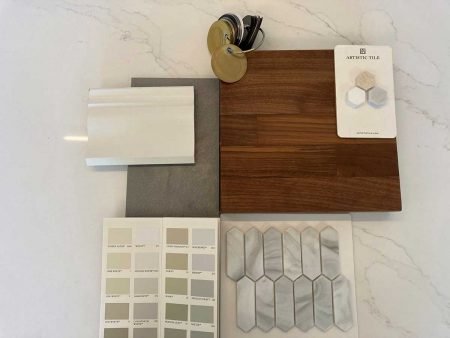 Having samples of tile, paint, countertop materials, and many other resources on hand in a Design Center can make the experience of remodeling so much smoother, more enjoyable, and effective. Another amazing benefit is the sheer physicality of seeing, touching, and arranging elements of your renovation give you and your design team the chance to adopt "multisensory design" practices that can turn an otherwise standard design into a truly amazing one. 
Living near Silicon Valley, you certainly appreciate how tech giants like Apple have mastered the integration of form and function. Steve Jobs understood that a device isn't just a gizmo that does stuff, but should be a captivating experience and a flattering reflection of the consumer buying it. In exactly the same way, your dream home renovation isn't merely a remodeled room, but a wonderful transformation of how you live, and a quantum leap in your whole lifestyle. 
That's where multisensory design comes in. With the goal of revitalizing a homeowner's holistic experience, expert in-house designers shift their focus from cobbling together living spaces based on individual components to discovering the specific sensations and emotions their client wants to experience – and then crafting a unique vision to stimulate all of them. If done well, the end result is a home that's not only more functional, but truly inspirational to live within. 
For example, let's imagine the most functional and central of rooms, your kitchen. Old school designers solved organizational problems by installing an island and upgrading appliances; new school multisensory designer centers evolve a basic cooking and eating area into a social nexus where family and friends are not only efficiently fed, but entertained with mounted TVs, a terrific sound system, smart appliances, mood lighting, a sun window, and other titillating ideas. 
Step 3: Integrate Technology at Every Touchpoint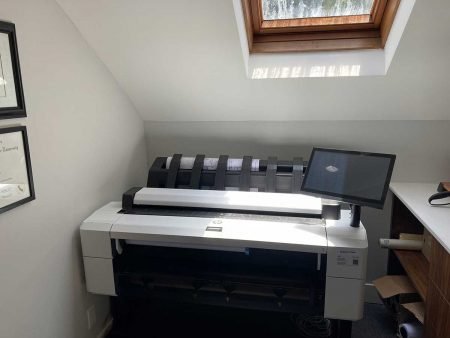 At this point you and your in-house design team know what you want and why, and have taken an experiential approach to visualizing your end goal. In your mind's eye your dream kitchen or bathroom awaits, so now's the time to translate what's in your head to the contractor's integrated project plan. Great designers take full advantage of the best that digital has to offer to make this process as effective and convenient as possible. 
Innovative Design Centers use state-of-the-art technology throughout the process. Real-time rendering software that produces photo-realistic images enables homeowners to dynamically customize layouts, products, and materials before the blueprints are even drafted. And once the design is finalized, the technology can be used to seamlessly communicate the exact specifications and project plan to the production team who won't miss a beat, or compromise any quality. 
Integrated design-build firms also use the latest technology to empower and inform their clients downstream throughout the project. You'll meet a dedicated project manager with whom you should be able to freely communicate, often in real-time, directly through your smartphone, tablet, or PC. The best firms offer a communication platform through which you can track progress, ask questions, address concerns, and feel confident that the project is on time and on budget. 
Consider your Design Center as a centralized hub to access, learn how to use, and benefit from next-gen digital home renovation resources. Cutting-edge centers assemble expert collaborators, demo the technology, and empower clients with the tools and confidence they need to become as engaged as possible throughout their home renovation project. By the time you leave, you should feel locked and loaded with a great design and well-planned build. 
Step 4: Ensure Local Presence, Experience, and Relationships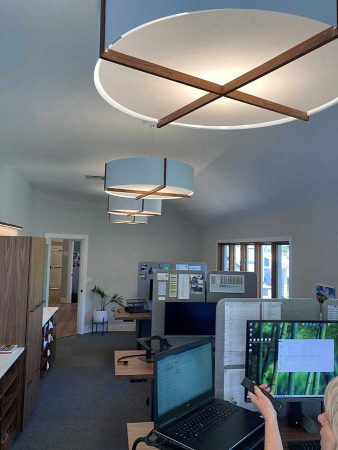 The benefits of an integrated, in-house design-build team abound, especially the improved communication that precludes costly mistakes, compromised quality, and needless hassle. Another immediate and impactful benefit is proximity: all core team members – from designers to architects, project managers to craftspeople – are there as needed at this crucial initial milestone. Not only is collaboration optimized, but so are bureaucracy and operations. 
Permits are necessary throughout the Santa Cruz region, contingent on what type of project is undertaken. These documents can become quite a challenge, and if not done properly can affect your entire project. Partnering with an in-house design team with a proven local presence helps smooth the paperwork, and avoid unpleasant surprises. They collaborate in real-time with structural engineers, producers, and craftspeople to create plans ideally suited for permits.
Yet another significant advantage of partnering with a local design-build firm is their long-standing relationships with suppliers. Especially given today's ongoing supply chain problems, rampant inflation, and other lingering challenges, a trusted contractor can quickly share valuable information about product and material availability and cost, potentially saving you thousands. Extensive knowledge about warranties and other coverage also provides more peace of mind. 
Visiting an in-house Design Center makes you a central part of the process, giving you complete and immediate access to purchasing, scheduling, and invoicing. All phases of the design-build process become straightforward and transparent, enabling you to see all the operational details, and ensure the front-end designs translate seamlessly into the back-end build according to plan. Working together, you and your team will be aligned for an extraordinary working relationship. 
Step 5: Partner with a Design Center as Creative, Innovative, and Dedicated as You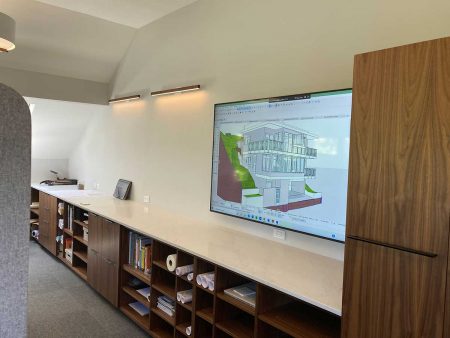 You've likely done some of your own minor renovation around your home, and you love to shop for new products, appliances, fixtures, and accouterments. But the idea of a major remodeling project can be daunting, so a visit to an innovative Design Center will offer you a library of samples to choose from, access to technology, and an integrated team to ensure the utmost quality every step of the way. 
A family-owned design-build firm located in Aptos, California, Talmadge is committed to quality construction, innovative design, and long-lasting relationships founded on integrity. We place the highest value on design, so have expanded our in-house Design Center to better support our experts and clients like you. Driven by a strong sense of community and convenience, we embrace technology to enhance communication and streamline process efficiency. 
Recent investments include a new HP DesignJet multifunction plotter printer that empowers our designers to create full architectural plans in multiple sizes – an imperative for modern high-end residential remodeling. We've also upgraded with state-of-the-art ArchiCAD and BIM CAD architectural software programs, so our designers can bring your dreams to life as you sit in the Design Center and watch them apply real-time rendering and photo-realistic visualization. 
The Talmadge goal is to create a remarkably pleasant remodeling experience and provide exceptional value for you – as proven by our track record of 100% client satisfaction. Explore our design-build process, take a look at our portfolio of stunning local projects, and contact us directly to schedule a free initial consultation. We can't wait to design your dream home, and translate that vision into a reality of the highest quality, completed on time and within budget.