A common reason for residential remodeling is to adapt the home for a person with a disability or age-related mobility issues. With over 40 million Americans living with a disability, a carefully planned remodel ensures everyone enjoys a comfortable, safe, and functional home environment.
Yet these remodels can mean a significant investment, especially when most existing homes have been designed primarily to suit the non-disabled. The costs can be daunting, particularly for older adults, 77% of whom would prefer to stay in their own homes. 
It's important, therefore, to be fully aware of the different options available for people with disabilities and aging-in-place requirements. We explore some of these options in this article.   
Financial Resources for Adapting a Home for the Disabled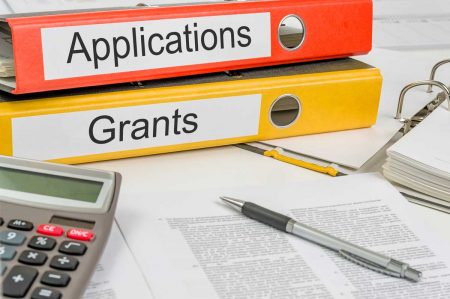 Without access to the right resources, modifying a home for a disability is expensive. Thankfully, financial resources are available in the United States for citizens, seniors, and veterans who need to adapt their property for disabled access and usability. 
Several federal grants help cover the costs of accessibility improvements, particularly for veterans. Some of these grants cover partial expenses, while others cover the full amount. You can also receive private grants from community groups, nonprofits, and private firms. The Travis Roy Foundation Grant for homeowners with spinal cord injuries is an example. 
The Federal Housing Administration (FHA) provides a number of loan options for homeowners with disabilities. The main ones include 203(k) Rehabilitation Mortgages, Streamlined 203(k) Refinancing Loans, and Title 1 Insured Loans. 
There are also some specific resources for disabled veterans, including Specially Adapted Housing (SAH) and Special Housing Adaptation (SHA) Grants offered by the Department of Veterans Affairs (VA). 
When it comes to remodeling, there's an important law to bear in mind: the Fair Housing Act (FHA). This law stipulates that no housing provider can prevent you from making reasonable modifications to your property to accommodate a disability. 
The FHA makes obtaining grants easier, and federal and public funding programs can't discriminate. 
Tax Considerations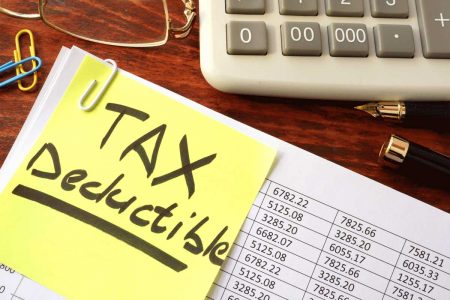 The IRS allows certain remodeling costs to be deducted as a Capital Expense on your next tax return. This pertains primarily to installing specialized medical equipment and improvements that make the home more accessible. 
Eligible improvements include the installation of wheelchair ramps, support bars, railings, and alarms, as well as the widening of doorways, modification of cupboards, cabinets, and electrical outlets, and ground leveling, among other things. 
These medical tax deductions are only available if a member of your household has a disability. 
Considerations for Adults with Disabilities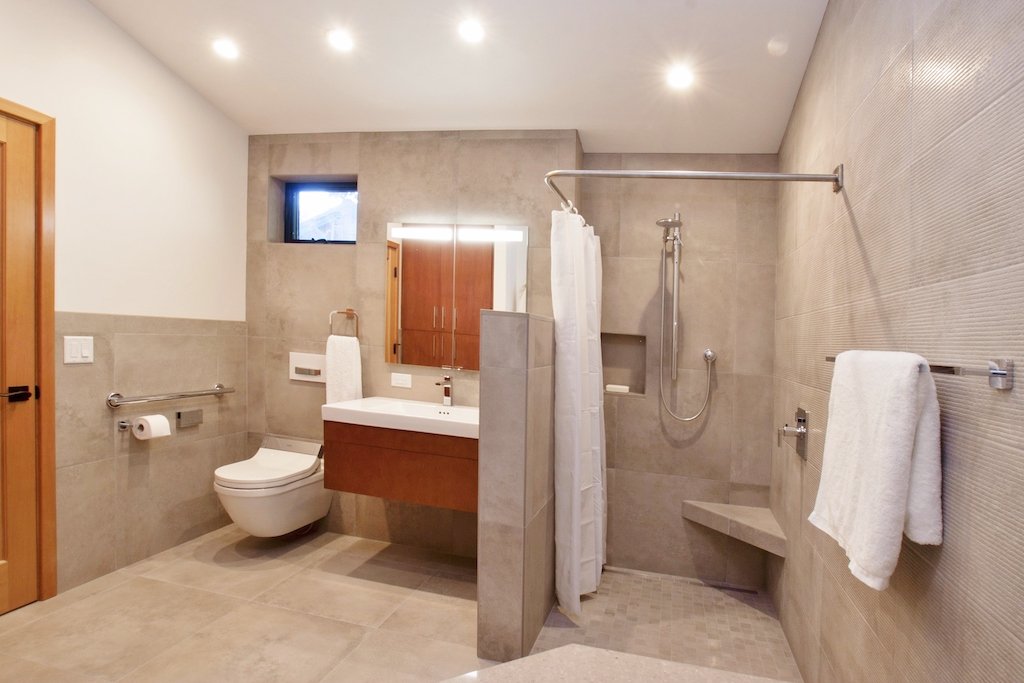 There's no one-size-fits-all approach to remodeling a home for disabled access and use. The modifications you require will depend on your disability, lifestyle, family, and existing structures. 
That said, some core changes are generally applicable for all homes adapted for disabled and aging-in-place needs.
Ramp access – Installing ramps leading to all exterior doorways allows for easier access for wheelchairs and walkers. All ramps are required by the Americans with Disabilities Act (ADA) to be a minimum of 36 inches wide and have a maximum slope of 1:12. 
Wider doorways – Wheelchairs, walkers, and other disability equipment need plenty of access space outside and inside the property. Where possible, increase doorway width by at least 36 inches and preferably more. 
Wheelchair turning radius – The standard wheelchair requires a 5-foot turning radius. When redesigning your home, it's crucial to bear in mind the different areas of the interior and exterior where a 5-foot circle of clear floor space is essential. 
Disability-friendly flooring – Slippery flooring is inadvisable at the best of times, but for people with disabilities or age-related mobility issues, it can be hazardous. Disability-friendly flooring is deemed to be firm, slip-resistant, smooth, and stable under traction. 
Some suitable flooring materials for wheelchair users include vinyl, laminate, and engineered wood. Rugs and runners are also nice additions but need to be safely secured to the floor using specialist tapes and adhesives.  
When it comes to multi-story homes, some further additions can make the lives of the disabled and seniors a whole lot easier.  
Stairlifts – These motorized chairs are fitted to staircases and help people with mobility issues to move easily from one level to the next. They are operated with a simple-to-use control and come in various designs to suit different needs and staircase formats. 
For example, there are stairlifts for straight staircases, stairs with turns, and outdoor steps. 
Home elevators – Elevators are a great alternative to stairlifts if you'd prefer not to change chairs when accessing the stairs. Home elevators are quiet, safe, and designed to merge with different décor schemes. 
There are several types of elevators, including hydraulic (supported by a piston), traction (ropes), and vacuum (air pressure), and each comes with its own set of pros and cons. Your trusted remodeling team can advise you on the best choice for your home. 
Considerations for Children with Disabilities
Children with disabilities can benefit from the same home adaptations as adults. Yet there are some unique considerations to bear in mind with a disabled child.  
Grab bars and handles – All assistance aids must be fitted according to the child's ability to reach, which will be somewhat different from an adult's needs. Also, bear in mind that children are developing, so it's wise to plan for future growth spurts. 
Monitoring systems – When you need to keep an eye on your disabled child while you're out of the room or away from home, a security system or monitoring device can be a highly effective way to keep tabs on what they are doing. You can also set alarms to sound on your phone if they access certain restricted parts of the house.  
Multiple needs – Some physically disabled children also have other conditions, such as sensory processing disorders, autism, and learning difficulties. You can modify your home to accommodate all their needs, such as incorporating different lighting and flooring for sensory issues and soundproofing for children with ASD and SPD, among other possibilities. 
The Benefit of Working with a Certified Aging-in-Place Specialist (CAPS)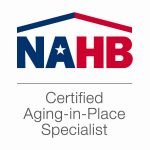 If you're not disabled but want to live in your home for as long as possible, working with a Certified Aging in Place Specialist (CAPS) is a sensible way to plan your home for the future.
These certified professionals are specialists in understanding the aging-in-place home remodeling market and all the related resources, tools, and technologies. Design-build remodelers with the CAPS designation can advise you on every facet of designing and adapting a home to meet the needs of senior homeowners.  
With more than three-quarters of older adults preferring to remain in their homes (but 71% saying their homes have accessibility problems), it's always the right time to plan for the future and adapt your home to match potential requirements associated with aging. 
Trained by the National Association of Home Builders (NAHB), CAPS professionals understand the unique needs and sensitives of homeowners seeking to make their homes safe, secure, and comfortable for the long term. 
For a complete room-by-room breakdown of recommended aging-in-place updates, download our e-book.
And for further information about remodeling for seniors with disabilities, visit this helpful resource: Home Remodeling for Seniors with Disabilities.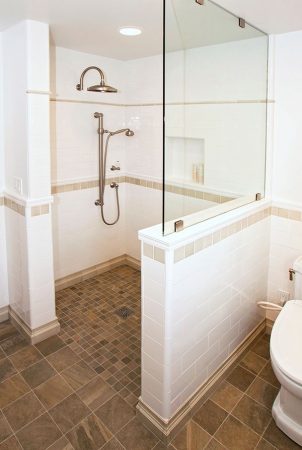 Benefits of Universal Design
No matter your age or ability, using Universal Design principles in your renovation is always a good choice if you're considering a remodel of any type. The philosophy behind Universal Design is to make the home environment safer, easier, and more convenient for everyone. 
When design-build professionals design according to these principles, spaces are created that are accessible across a person's entire life span rather than just for today. As such, Universal Design is usually cost-effective in the long term and is beneficial to household members across all age and ability ranges, both now and well into the future. 
Universal Design-Build Remodeler in Santa Cruz County
At Talmadge, we place our reputation for integrity at the center of everything we do, advocating for homeowners because they deserve a remodel that makes life easier. Jeff Talmadge is a Certified Aging in Place Specialist through the National Association of Home Builders, and our whole team is dedicated to delivering exceptional Universal Design solutions. 
Recognizing that Santa Cruz County homeowners are our neighbors and fellow business owners, we place equal importance on contributing to the community's growth, including being a strong supporter of education. We firmly believe that improving people's lives at home and through education translates to better societies. 
Our family-owned business of nearly 40 years provides innovative, eco-friendly design, consistent and straightforward communication to Santa Cruz County homeowners, and clear and effective processes that create an enjoyable remodeling experience and exceptional value.
To arrange a free consultation with one of our friendly team, call us today at 831.689.9133.