Seeing our children leave home can be a daunting and emotional experience. Yet the resulting empty nest can also be a time of newfound freedom and exciting opportunities. One of the most popular times for homeowners to take on a home remodeling project is soon after a grown-up child has moved out. 
While your home will always be their home too, the new chapter in your life calls for changes tailored more to your needs and lifestyle preferences rather than your kids. If you're a recent empty nester looking to transform your home to suit your new family dynamics, here are some ideas on how to effectively remodel your empty nest. 
Break Down Some Walls
With no kids at home, you have plenty more opportunities to entertain guests. If your children occupied first-floor bedrooms, consider ways you might be able to break down walls to create an open-concept living and dining space. 
Whether to host brunches and dinner parties or simply to expand the visible interior, an old bedroom can be converted into an extra dining space, a sofa nook, or even a bar and games area. 
Create a Second Primary Suite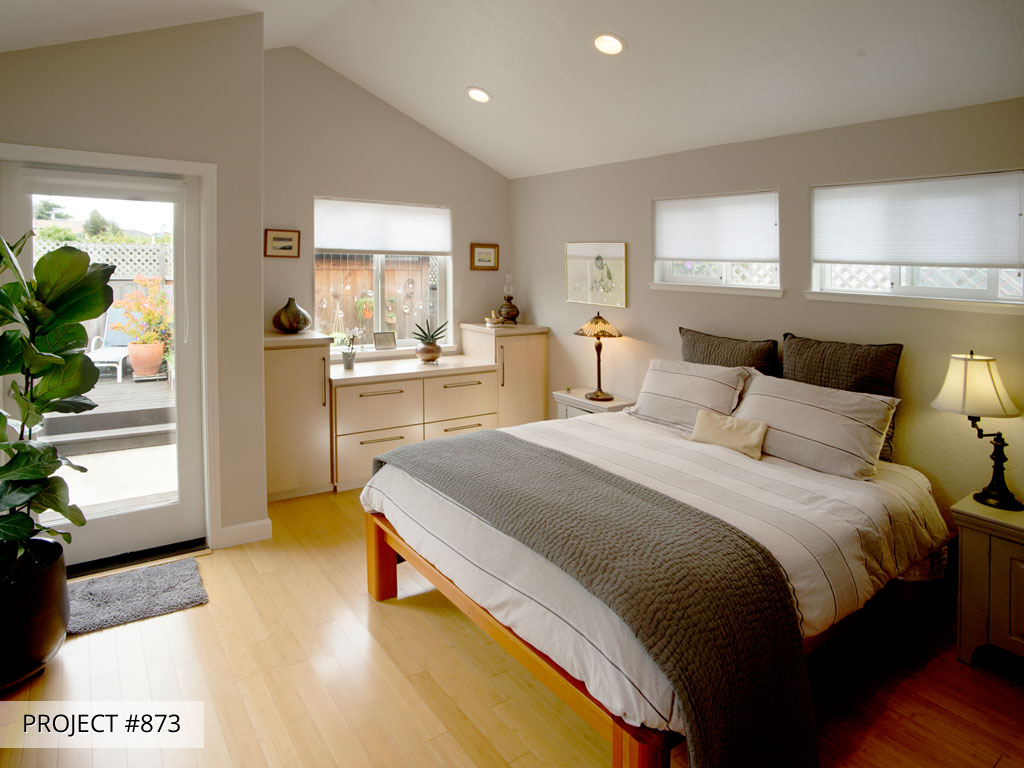 With more opportunities for guests to stay the night, you might consider creating a second bedroom suite. This is no ordinary bedroom, but an enlarged space designed to provide maximum comfort and well-being for visitors. For example, it might contain a king-sized bed, an ensuite bathroom annex, sitting areas, a television, and a wet bar. 
You can gain extra space by tearing out a wall between two smaller bedrooms or storage areas. New storage features can then be designed according to the newly enlarged space. As well as for guests, a second primary suite is also perfect for visiting adult children and their partners. 
Expand Your Primary Bedroom
You can also think about expanding your own primary bedroom. For example, if one of your walls connects with a now-vacant bedroom, you might be able to remove the wall and create a much bigger space. 
The enlarged floor plan means you can add a dream walk-in closet or develop a more spacious luxury en suite bathroom. You may also want to add sofas, tables, and even a free-standing bathtub and enjoy a more expansive interior in which to relax.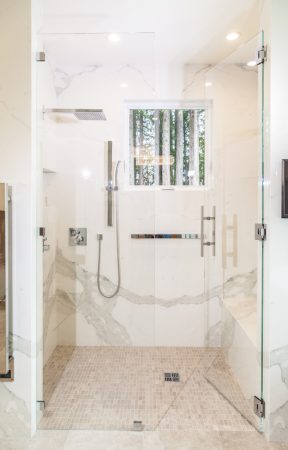 Consider Accessible Design Upgrades
Remodeling an empty nest is a great time to think about making your home more accessible and future-proof. Upgrading your property according to universal design principles ensures every part of your home is friendly and accessible to people of all ages and abilities. 
Some of the ways to adapt your home for the future include: 
Widening doorways for potential wheelchair and walker access.

Laying non-slip surfaces, especially in the bathroom and kitchen. 

Adding grab bars and handrails near toilets, bathtubs, and showers.

Installing layered lighting near showers/baths and vanities for improved vision.

Replacing knobs with lever or handle-style door handles that are easier to grip.

Selecting walk-in showers that are easier to access if using walking aids.

Opting for smart home technology additions that cater to voice activation and automation. 

Adding a bedroom and a full bath on the first floor to plan for an unexpected or planned surgery where mobility is limited.
Accessible design upgrades are not just about potential aging-in-place considerations. We never know when we might have an accident or need to recuperate after medical treatment. So, making our home more accessible at any age is a sensible move. 
Turn a Hall Bathroom into a Second Primary Bathroom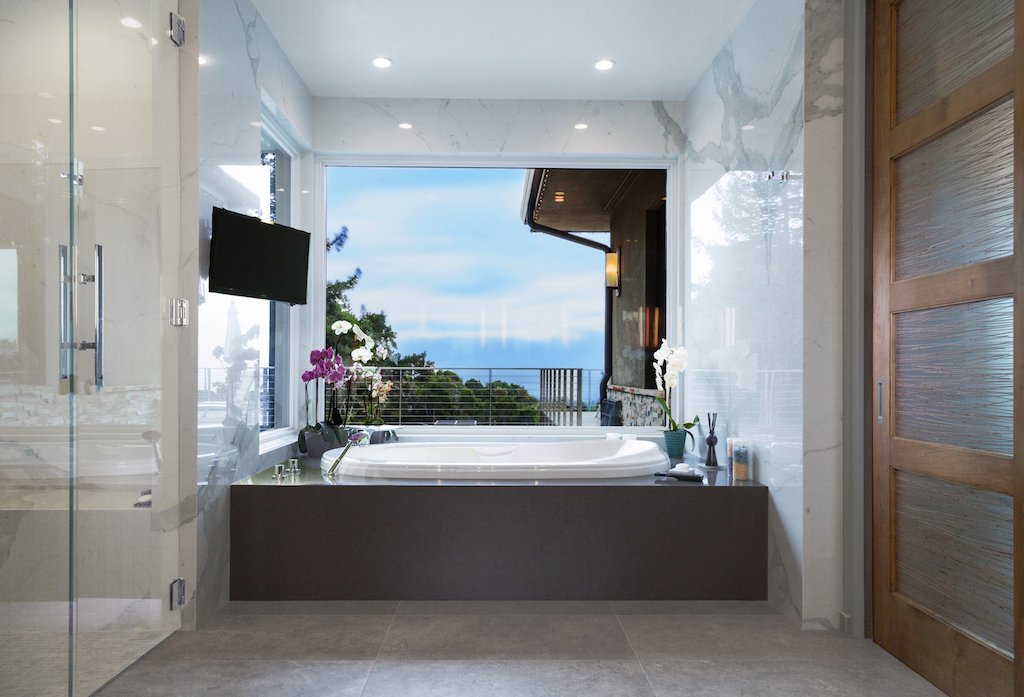 Now you no longer need to share a bathroom with your children, you could potentially turn your hall bathroom into a more luxurious second primary bathroom. In addition, you might be able to expand the space into an adjoining vacated bedroom. This new space can be enjoyed by you and also visiting guests. 
Depending on your floor plan design, you might even be able to remove the adjacent wall between your primary bedroom and the hall bathroom. You can then transform it into a new and improved ensuite complete with a shower, bathtub, and even a spa. 
Turn Bedrooms into Dedicated Spaces
A bedroom needn't remain a bedroom forever. You can transform an empty nest bedroom into a dedicated space for just about anything you can think of. 
Working from home is on the rise throughout California, with many people seeking a dedicated work environment that's not the kitchen table. You might consider transforming your adult child's bedroom into a quiet and cozy home office where you can close the door and focus. 
Other possibilities for dedicated spaces in a former bedroom include a home gym, arts and crafts studio, yoga and meditation retreat, movie theater, library, playroom for visiting grandchildren, and, if on the first floor or basement, a wine cellar. 
You can even have a room dedicated to multiple uses, incorporating a few of the above ideas into one space.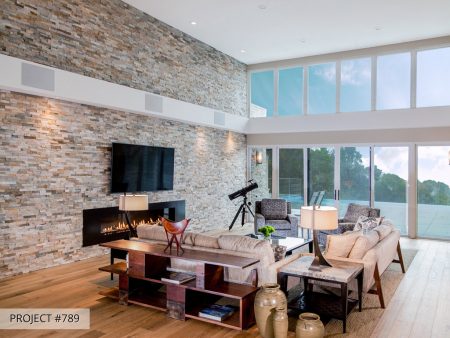 Splurge on Amenities
Begin a new chapter in your life with some exciting upgrades and additions to your home. Spending money on improving features and fittings enhances your comfort and enjoyment levels and brings added confidence when inviting friends to visit and guests to stay. 
In the long run, such improvements can also increase the value of your property if it ever comes time to sell. 
Swapping worn carpets for new hardwood flooring is a highly popular upgrade many homeowners make, as is upgrading upholstered furniture. With teenagers gone, there's less wear and tear, and the potential for spillages and accidents decreases. 
Other upgrades you might consider in your new empty nest home include improvements to kitchen cabinets, more high-end appliances, bathroom relaxation enhancements, and a more sophisticated dining area. 
Outdoor Upgrade
Don't forget potential upgrades outside your Santa Cruz County home as well. For example, you can transform ordinary outdoor spaces into extraordinary outdoor living spaces perfect for entertaining and relaxing. 
Grassy areas – once ideal for children and teenagers – can potentially morph into beautifully landscaped gardens with flowers, shrubs, trees, and succulents. 
A pergola over a seating area can provide a lovely place to entertain, especially if overlooking the ocean. Pergolas come in all shapes, sizes, and designs, and can look particularly attractive with floral elements such as vines. 
Other upgrades and additions you might consider for outside your empty nest home include outdoor kitchens, fire pits, pavilions, water features, and even a swimming pool.  
Create Income Opportunities
If you'd like another income stream or feel the house is a bit too quiet, you might consider opening your home up to paying guests. Airbnb is a hugely popular online homestay phenomenon where homeowners allow access to a spare bedroom or two to vacationers and business travelers.  
It's a great way to make more money and meet some interesting people. If you decide to go this route, you can remodel any number of bedrooms and bathrooms to accommodate regular visitors and provide them with a comfortable and pleasant experience.
Design-Build Remodeling Firm in Aptos, Santa Cruz County
Here at Talmadge Construction in Aptos, we are dedicated to preserving Santa Cruz County homes and carrying out expert remodeling to fit families' lifestyle changes. We've been doing so for nearly 40 years, and we'd love to help you as well.
As a community-focused design-build firm passionate about eco-friendly design and local education, we are committed to exceptional customer service, quality workmanship, and complete integrity. Are you looking to remodel or extend your beachfront property? We'll be with you every step of the way.
At Talmadge, we place our reputation for integrity at the center of everything we do, advocating for homeowners because they deserve a remodel that makes life easier. Recognizing that Santa Cruz County homeowners are our neighbors and fellow business owners, we place equal importance on contributing to the community's growth, including being a strong supporter of education. We firmly believe that improving people's lives at home and through education translates to better societies. 
When you remodel with Talmadge, you directly contribute to supporting education in the local community.
To arrange a free consultation with one of our friendly team, call us today at 831.689.9133.