For most of the year here in beautiful Santa Cruz County, the line between our indoor and outdoor living spaces often blurs. But our backyards can feel less inviting during the intense heat of late summer and the colder wet winters.
This needn't be a big problem. With careful planning and proper construction, your outdoor living space can be usable all year round. This article explores how you can enjoy social gatherings and family relaxation time, regardless of the season.
Enclose Your Outdoor Living Space
Creating a protective enclosure is an effective way to create an all-season outdoor living space. Such an enclosure protects you from the hot sun in the height of summer and winter rain while still providing a pleasant open-air experience.
A roof extension is a popular method to achieve this that can blend seamlessly with the existing architectural style of your home. Roofs come in all sizes, styles, and materials, including sloped and flat.
For more ambiance, consider installing a pavilion or pergola. A pavilion (or gazebo) offers the same benefits as a roof extension but is part of a stand-alone structure away from the main house. A pergola is a lighter version, usually featuring a lattice roof that's ideal for growing plants.
Smart additions to these structures include retractable screens or outdoor blinds. These provide you with greater flexibility when it comes to controlling your environment in different seasons.
Consider Adding an Outdoor Kitchen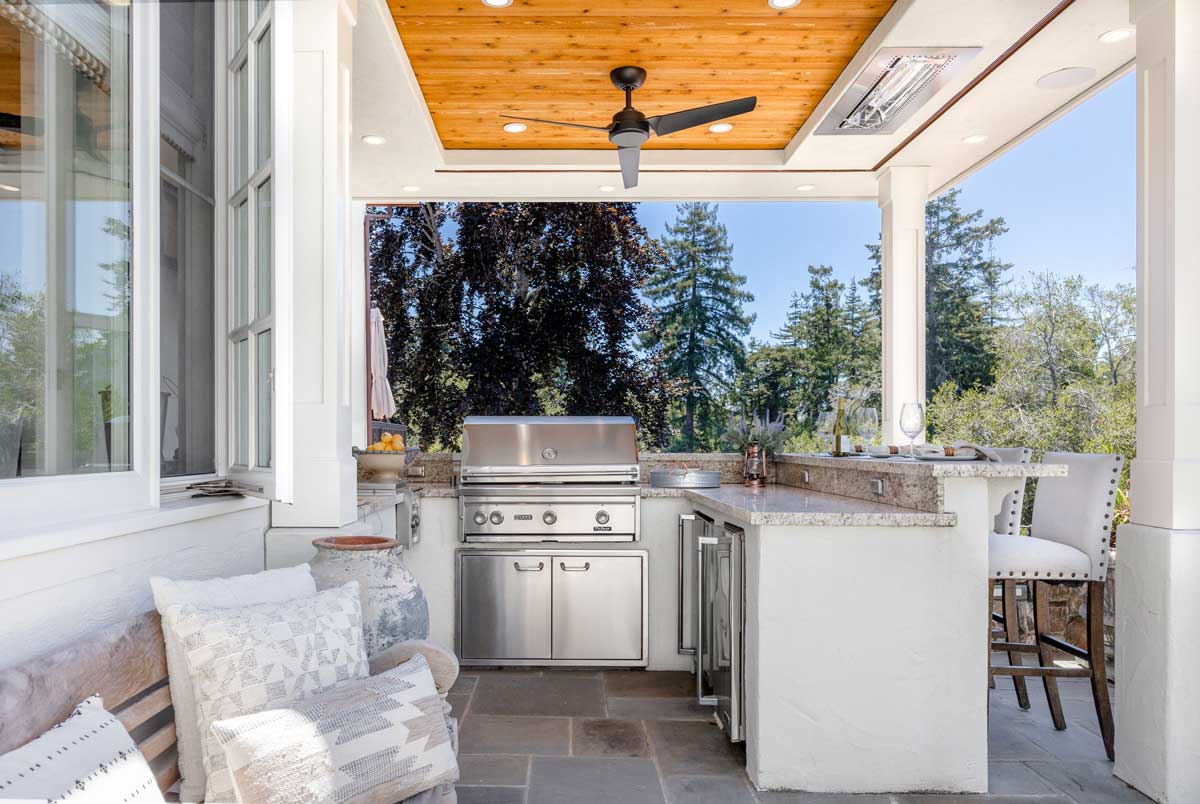 Come rain or come shine, an outdoor kitchen is a fabulous addition to a property for homeowners who love to entertain friends and family on a regular basis. From barbecues in the summer to hot chocolates on cool winter evenings, the outdoor kitchen becomes the heart of every gathering.
Specialist outdoor cabinetry is crucial when it comes to this type of kitchen. You want aesthetics but also durability to withstand the seasonal elements and salty coastal air. Materials to consider include wood, polymers, high-density polyethylene (HDPE), and stainless steel.
Essential features to plan for include a grill station for cooking, a sink for cleaning and food preparation, and a refrigerator for those cold summer drinks.
For wine enthusiasts, a wine or beverage cooler is a must. An ice maker can also be a valuable addition, providing ice for drinks without the need to run back and forth to the indoor kitchen.
Specialist additions might include smokers for your grill, a side burner, a pizza oven, a griddle, an ice maker, a kegerator, and even glassware storage.
Include a Heat Source in your Backyard Makeover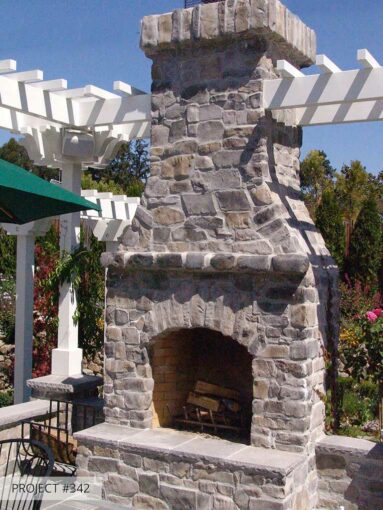 When the cooler days roll in, a heat source in your outdoor living space ensures warmth and comfort for everyone. While we rarely reach freezing point here in Aptos, it can still feel decidedly cold on some winter nights.
Firepits and fire tables not only provide warmth but also create a cozy ambiance. A fire pit is a ground or deck-level fire feature, while a fire table is designed to look like a regular table.
Alternatively, a custom outdoor fireplace might be more your thing for an eye-catching and majestic look. Outdoor fireplaces come in various designs, ranging from traditional living room styles to modern sculptural wood burners with chimneys.
Heated floors are another option that provides underfoot comfort, perfect for those who love to walk barefoot or children who play outdoors. Heat lamps are also available. These versatile sources of warmth can be placed strategically for optimal heat distribution.
And how about a hot tub or spa? These luxurious features provide warm relaxation all year round.
Include a Cooling Source in your Backyard Makeover
While keeping warm is essential during cooler months, staying cool is equally crucial during warmer seasons.
Installing ceiling fans is an effective method to circulate air and create a breeze. This circulation helps make your outdoor area cooler and more comfortable.
For the summer months, outdoor misting systems can lower the surrounding temperature by emitting a fine spray of water that evaporates and cools the air.
Include Proper Outdoor Lighting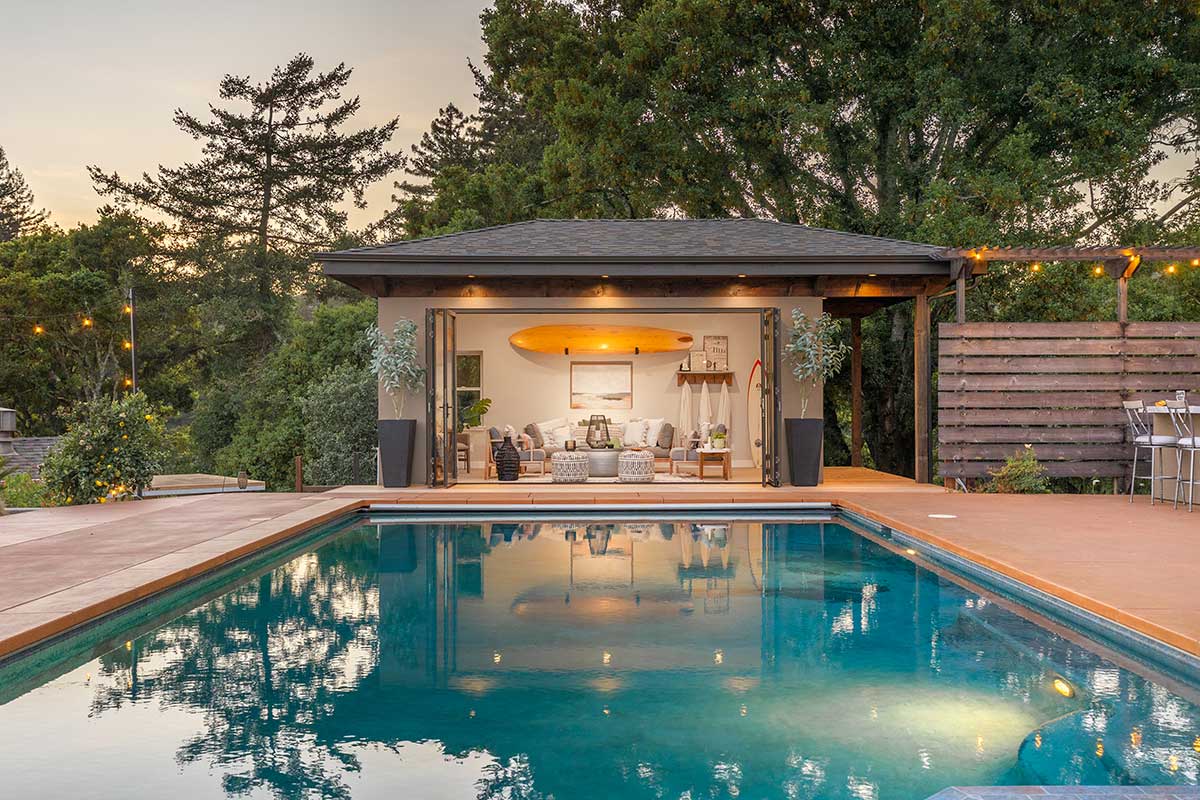 Good lighting sets the scene for beautiful nights with family and friends while ensuring a safe outdoor space for everyone.
There are several types of exterior lighting to consider, all of which can be combined depending on the size, theme, and features within your backyard and garden.
Wall lights provide a broad wash of light and are ideal for general illumination. Path lights can be placed along walkways and flower beds, providing a charming ambiance to the landscape. Overhead lights like pendants and lanterns can be fixed under roof extensions or pergolas for more localized and focused lighting.
String lights are another versatile option. You can drape these whimsical lights across bushes and trees or hang them over walkways or pergolas.
Remember, all lighting fixtures should be outdoor-approved to withstand the elements.
Choose Comfortable, Durable Weather-Proof Furniture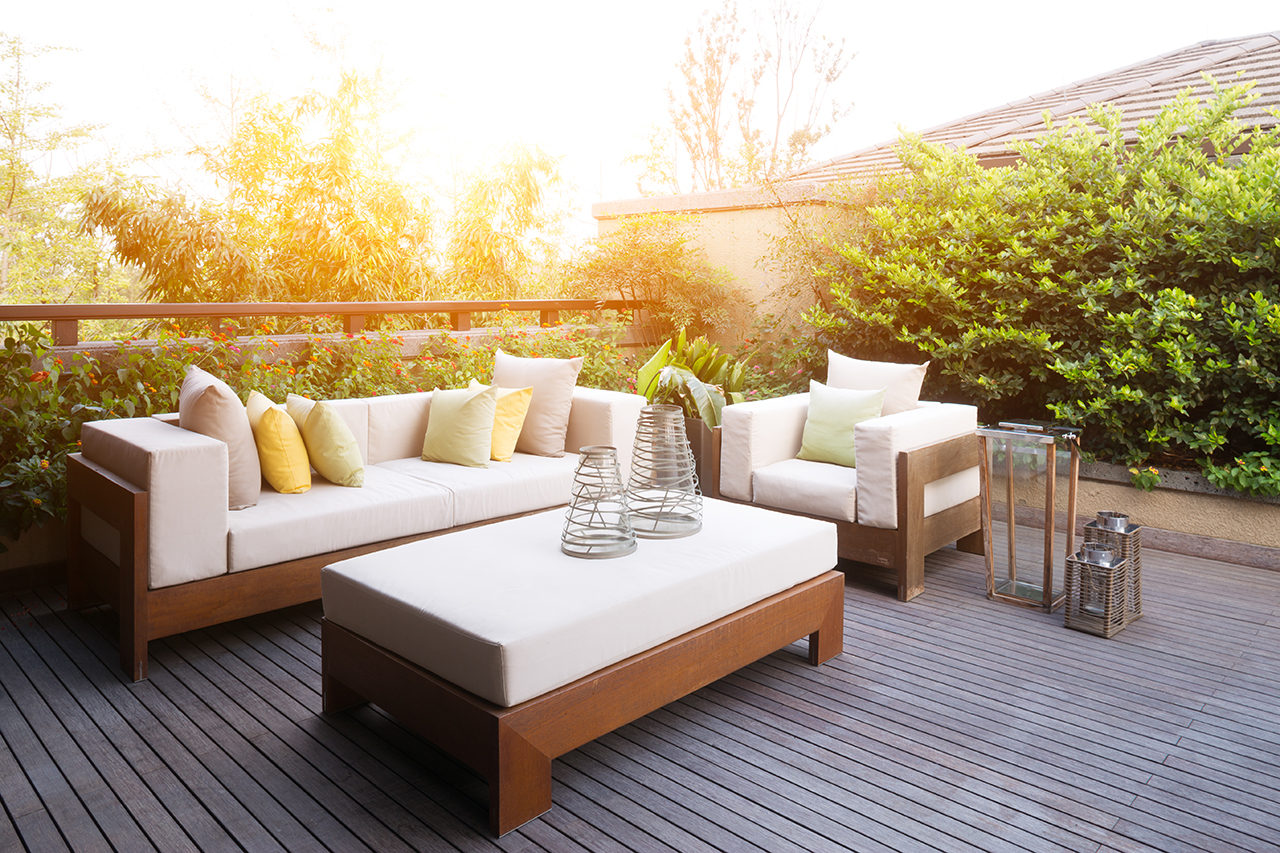 Comfy furniture is everything when it comes to relaxing and entertaining outdoors. Choosing comfortable, durable, and weather-proof furniture ensures you can enjoy your garden all year round.
Suitable materials for outdoor furniture include powder-coated steel, teak, and polyresin wicker, the latter of which is lightweight and withstands moisture and UV rays.
You can also find weather-proof cushions that are perfect for all seasons, although it's usually best to bring fabric materials indoors in heavy rain.
When sourcing furniture, consider whether you want your outdoor tables and chairs to match those you have indoors or whether you'd prefer a completely different style. Some continuity will be necessary if looking to create a seamless indoor-outdoor space.
Design-Build Remodeling Firm in Aptos, Santa Cruz County
At Talmadge Construction in Aptos, we are dedicated to preserving coastal homes and carrying out expert remodeling to fit families' lifestyle changes. We've been doing so for nearly 40 years and would love to help you as well.
As a community-focused design-build firm passionate about eco-friendly design and local education, we are committed to exceptional customer service, quality workmanship, and complete integrity. Are you looking to remodel or extend your coastal property? We'll be with you every step of the way.
Here at Talmadge, we place our reputation for integrity at the center of everything we do, advocating for homeowners because they deserve a remodel that makes life easier. Recognizing that Santa Cruz County homeowners are our neighbors and fellow business owners, we place equal importance on contributing to the community's growth, including being a strong supporter of education. We firmly believe that improving people's lives at home and through education translates to better societies.
When you remodel with Talmadge, you directly support education in the local community.
To arrange a free consultation with one of our friendly team, call us today at 831.689.9133.