Indoor/outdoor living refers to the concept of blurring the boundaries between a home's indoor and outdoor spaces to create a seamless transition between the two areas. This design approach emphasizes the connection between a home's interior and exterior spaces, allowing homeowners to enjoy a more expansive living area.
In indoor/outdoor living design, you'll often see large glass doors or walls, retractable screens, or even open-air rooms that allow natural light and fresh air to flow freely through the home. It can also incorporate outdoor living spaces such as patios, decks or outdoor kitchens and entertainment areas. These spaces can be designed to complement the home's architecture and interior design that seamlessly integrates indoor and outdoor living in your Santa Cruz County home.
Design Your Outdoor Space for How You Want to Use It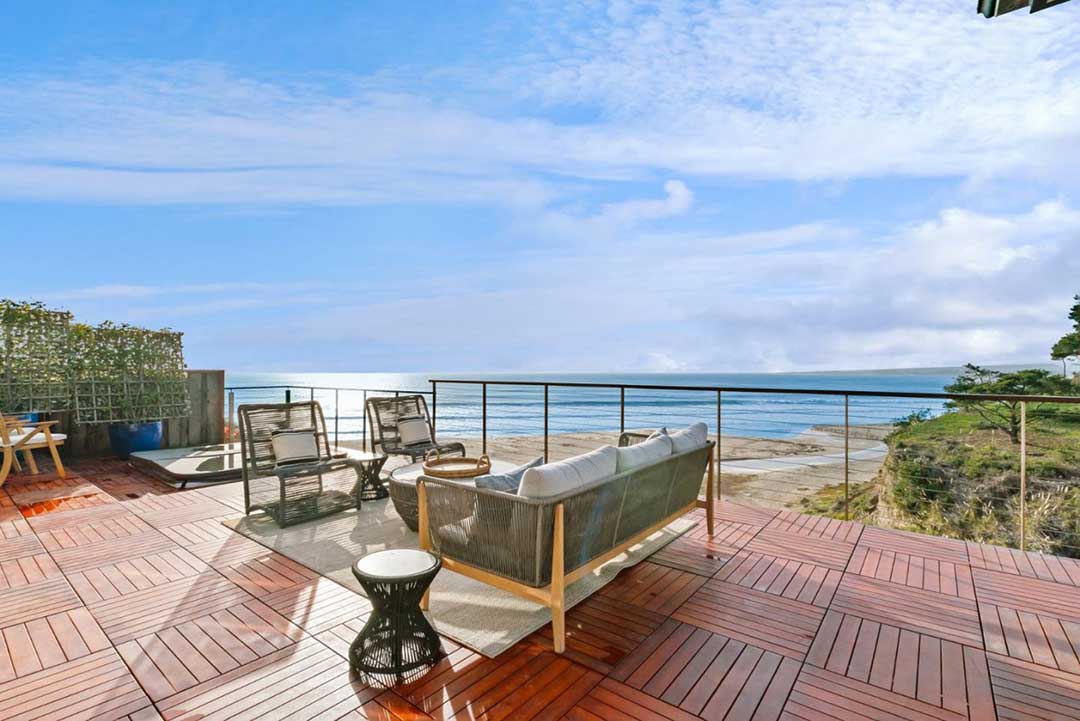 Your home's outdoor space can serve a variety of purposes, depending on your needs and preferences. Some of the more common uses include:
Entertaining. Entertain guests, host a barbecue or simply enjoy a meal outdoors with the family. Consider adding a patio and invest in comfortable outdoor furniture.
Gardening. Plant in raised garden beds, containers or directly in the ground and fill your garden with flowers, herbs and vegetables.
Relaxation. Use your outdoor space to unwind and relax by adding a hammock, chaise lounge or comfortable seating. Add a sauna, pool or spa area. Incorporate audio/visual elements as well.
Fitness and recreation. If you enjoy being active, use your outdoor space for yoga, Pilates or a sports court.
Children's play area. Create a fun and safe play area with a swing set, sandbox or playhouse.
Work or study area. If you work from home, design a quiet, peaceful and inspiring work or study area with a desk, seating and reliable WiFi.
Design a Seamless Transition Between Your Indoor/Outdoor Spaces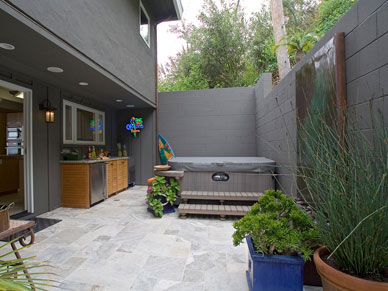 Ideally, you want to blend together your interior and exterior spaces to create a seamless transition and a functional and cohesive look. Some ideas include:
Create a cohesive color scheme. Start with a natural hues color palette that works for both indoors and outdoors such as greens, browns and blues, and includes neutrals like white and gray.
Use similar materials both inside and outside your home, like the same type of flooring or decking materials.
Install large windows and doors that open up to the outdoor space. Large picture windows, walls of windows, sliding glass doors, French doors, and bi-fold doors offer expanded views and can be opened up to create seamless indoor/outdoor enjoyment. Your windows and doors can be custom designed to match your home's overall style.
Incorporate plants and greenery to create a visual connection between the indoors and outdoors. Place potted plants on the interior side and window boxes outdoors.
Create an exterior focal point that draws the eye from indoors to outdoors such as a fireplace, a water feature or a beautiful view.
Use lighting indoors to create a warm and inviting atmosphere and use outdoor lighting to high key features.
Incorporate Adequate Coverings for your Indoor/Outdoor Space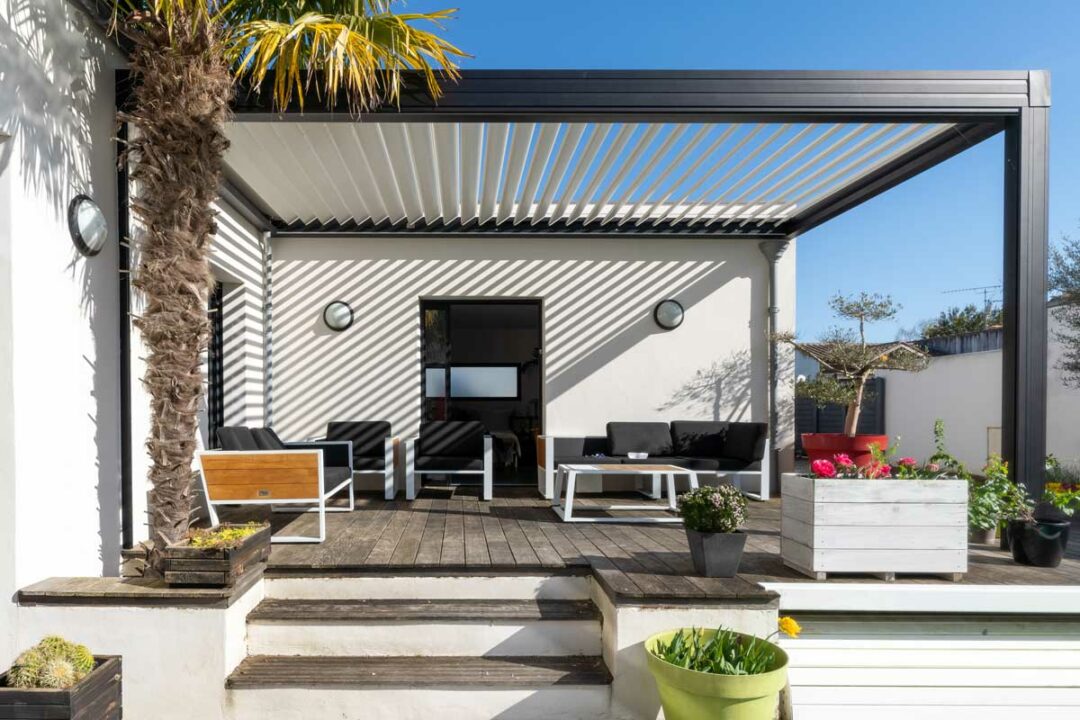 Maximum enjoyment of your indoor/outdoor space comes when you can enjoy it comfortably while protected from the sun and elements. Check out these innovative shading options:
Pergolas – Outdoor structure featuring an open framework of post and beams that can be left open or covered with shading cloth, vines or other materials.
Retractable awnings – A versatile option for shading outdoor areas because they can be extended to provide shade when needed and retracted when not in use. A variety of styles and colors are available.
Louvered roofs – Similar to retractable awnings. These aluminum systems can be made to rotate 180 degrees and can offer heaters, fans and misting systems. Smart sensors allow control through any smart device or a handheld remote control.
Shade sails – A modern and stylish way to shade an outdoor area. Consists of a large piece of fabric stretched across a series of poles or anchor points, and is available in a range of shapes, sizes and colors.
Outdoor curtains – Used to create shade or a private outdoor space. Install them on a track system for easy opening and closing.
Shade trees – Planted strategically around your outdoor space, trees can provide natural shade, along with a comfortable and welcoming atmosphere.
Umbrellas – A simple and portable way to provide shade where you want it.
Other Indoor/Outdoor Design Considerations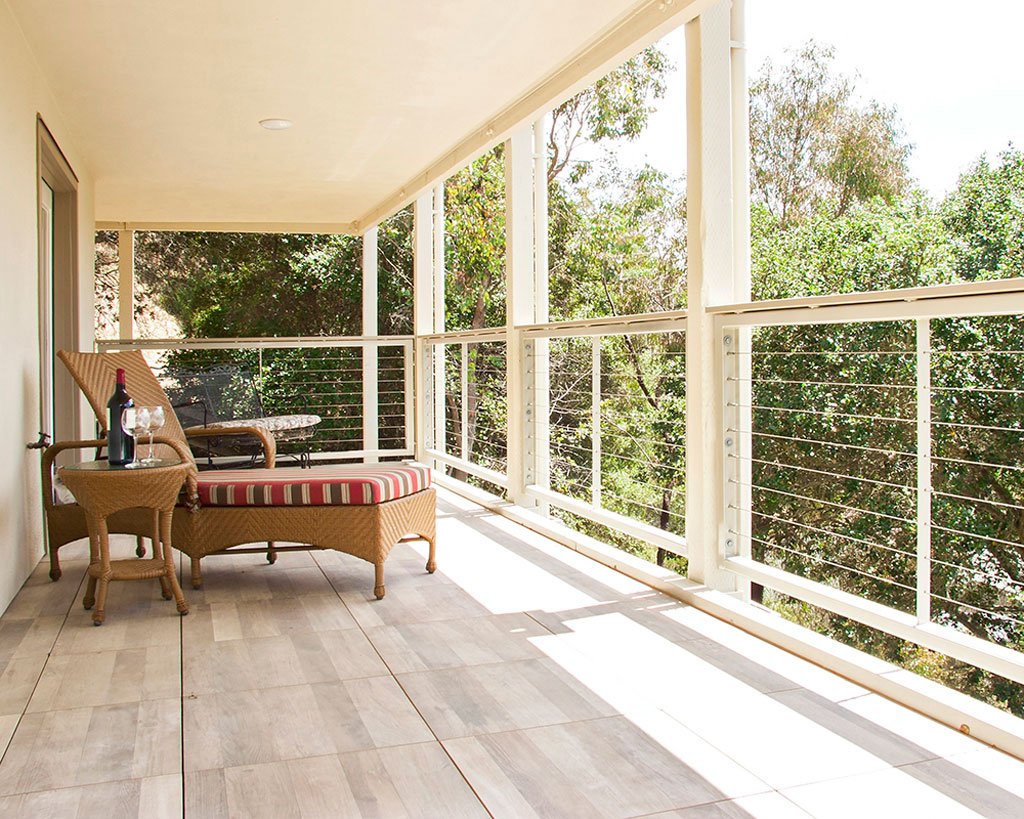 There are several ways to blend your indoor and outdoor spaces to create a cohesive and functional look. Here are some items to consider:
Furnishings. Use similar furniture styles and materials for both you indoor and outdoor spaces. For example, choose comfortable outdoor seating with plush cushions that match the color scheme of your indoor furniture.
Materials. Select strong and durable options to create a harmonious connection between the indoors and outdoors. Examples include stainless steel, powder-coated steel, porcelain stoneware, etc.
Lighting. Incorporate outdoor lighting that complements your indoor lighting. String lights, outdoor lamps and uplighting add ambiance and even drama, while making the outdoor space feel cozy and inviting.
Flow. Connect the two spaces with a sense of continuity and flow. Use large doors and windows to open the view and allow seamless access to both areas.
Greenery. Similar plants or planters used on both sides of the interior glass or walls can help create that smooth transitional feel between spaces.
Enclosures. If privacy is an issue, or to create dedicated spaces, think about enclosing your outdoor space with tall-growing shrubbery, fencing or hardscape features.
Seasonal considerations. To plan ahead for seasonal changes, incorporate heating and cooling elements such as a fireplace, firepit or heaters for cooler months, and floor and ceiling fans and air conditioning elements for warmer days.
Steps to Creating a Multi-functional Indoor/Outdoor Oasis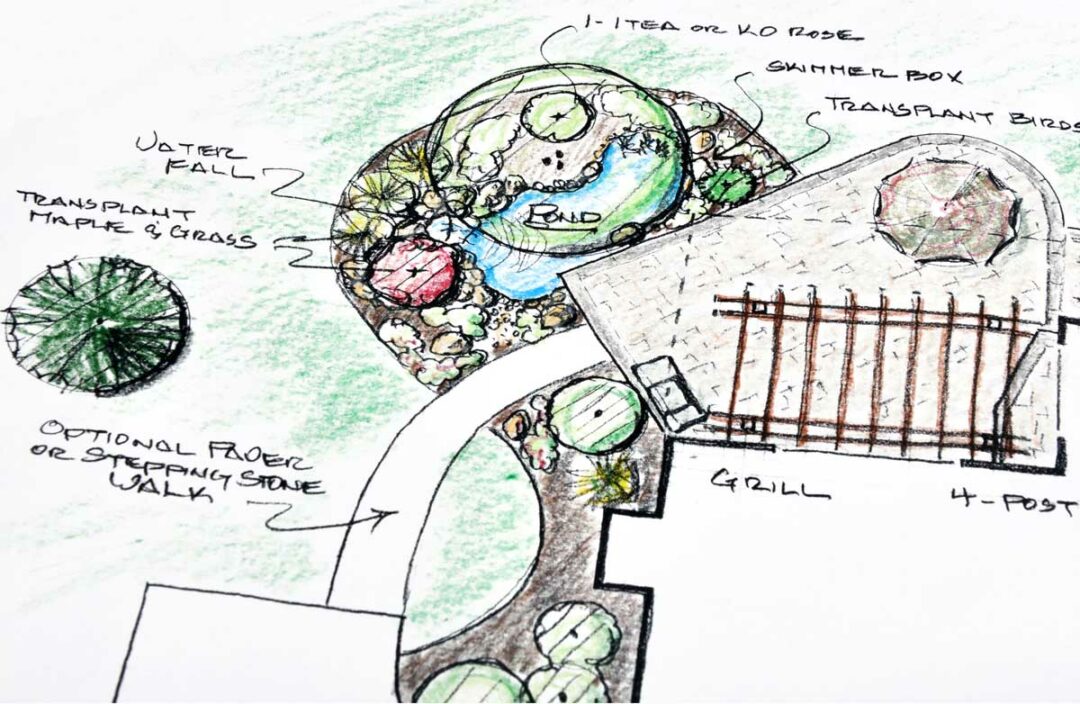 To recap, let's look at the steps you should take when designing your indoor/outdoor spaces.
Define the space. Do you want an outdoor dining area, a place for relaxation, a play area for the kids, or all of the above? Decide how you want to use your indoor/door space; once you have a clear idea, you can start designing accordingly.
Determine your transition elements. Use design elements such as large sliding glass doors or oversized windows to capitalize on natural light, fresh air and unfettered access to your outdoor space.
Choose multi-functional furnishings. Opt for furniture pieces suitable for multiple purposes such as a sectional sofa that can serve as a lounging and dining area or a coffee table that can be used for entertaining or as a play area for games.
Add greenery. Incorporate plants to create a sense of peace and tranquility, add privacy, offer shade or simply add visual interest.
Install lighting. Outdoor lighting creates a warm and inviting atmosphere. Incorporate ambient lighting indoors for lounging and dining and task lighting for cooking or reading.
Incorporate functional features. An outdoor kitchen, a fire pit, a hot tub or a children's play area enhance the functionality and enjoyment of your outdoor space.
Use durable materials. Choose materials that are both durable and weather resistant so that your space can withstand the elements and be enjoyed for years to come.
Indoor/Outdoor Remodeling in Santa Cruz County, CA with Talmadge Construction
Founded in 1984, Talmadge Construction is a full-service design-build remodeling contractor located in Aptos, CA that specializes in creating beautiful and functional indoor/outdoor spaces.
We'll begin with an initial consultation to discuss your project goals, budget and timeline. You'll then work closely with our in-house team design team to create a design plan that seamlessly blends your indoor and outdoor spaces. Once the design plan is finalized, Talmadge will handle all aspects of the construction process, from obtaining permits to managing vendors and subcontractors. We'll manage the entire project from start to finish to ensure your project is complete on time, on budget and to your complete satisfaction.
With Talmadge Construction, you can trust that your indoor/outdoor remodel will be designed and built with the highest-quality materials and craftsmanship, along with open and honest communication. Our innovative and eco-friendly designs create exceptional value for homeowners throughout Santa Cruz County.
When you remodel with Talmadge Construction, you'll also be supporting your local community. We believe in not only improving people's lives at home, we also contribute to our community's growth by supporting education in order to create a better society.
For the finest remodeling experience. Choose Talmadge Construction. Contact us today to schedule your initial consultation. View our portfolio for inspiration!