For homes in Santa Cruz County, a high-quality gas fireplace can offer a stylish and effective option for heating your home during the winter months. When our home remodeling projects include a new fireplace, we turn to Woodstove & Sun, a local Santa Cruz fireplace provider. We spoke with Keli from Woodstove & Sun to learn what to consider when shopping for a new fireplace.
What are some of the most popular types of units you sell to homeowners in Santa Cruz?
There are three primary types of units that we offer: freestanding, inserts, and built-ins. Most of the units that we provide for projects with Talmadge Construction are built-in units. These units require some installation with framing and construction, but they offer a sleek final look. In particular, linear built-in units are trending right now because they pair well with wall-mounted televisions.
Many homeowners who work with Talmadge are conscious about their overall energy consumption. How does a fireplace unit help contribute to energy savings?
Fireplaces are zone heaters, meaning they are designed to warm specific areas of a home up to about 1200 square feet. While a central heating system can heat an entire house, a zone heater will focus warmth specifically on the rooms and spaces that you're using, which can help to cut down on overall heating costs. In addition, these units create radiant heat instead of just heating the air. Radiant heaters will warm up the walls of the home, which will continue to radiate heat over the next several hours.
When we help clients remodel their homes, they are often looking to add their own personality and style into the design. With that in mind, what are some of the customization options available on your popular fireplaces?
For the most part, the units we sell provide enough heat, so the primary options to consider are aesthetic. Most units we sell are highly customizable, and the details available can transform the look from modern to traditional or somewhere in between. The interior media options help to define this look. Homeowners can choose modern-looking media like fire glass or ceramic stones, or they can opt for a more traditional look with realistic ceramic logs in a variety of wood styles.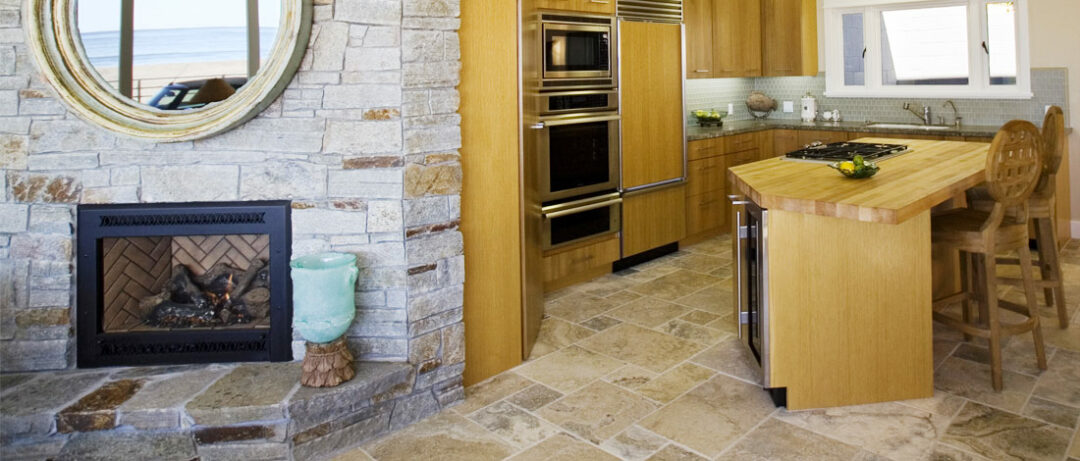 What are some of the most popular brands of fireplaces that you offer?
Valor is a Canadian company that designs and manufactures all of their units in British Columbia. They offer radiant gas fireplaces that do not require electricity. Jotul is another great manufacturer. As the longest lasting gas fireplace company, Jotul has been making fireplaces for over 150 years.
After a homeowner has been using one of your fireplaces for a few months, what kind of feedback do you receive from homeowners?
Many of them say that the heat from these units is exceptionally comfortable. Most of them report that they rarely use their central heating system.