When Christy Licker started Caroline's Non-Profit Thrift Store, she had no idea how much it would grow in the first ten years. And, with that growth came growing needs for ways to make work easier and save time. 

Caroline's is a nonprofit founded in 2010 to support Santa Cruz County children and family service organizations. Their two boutique thrift stores donate 100% of their profits to fund donations, which to date totals over $1.2 million.


A team of 70 volunteers do all of the work to run the shop, which includes taking in donations, preparing them for sale, running the shop, and doing all the behind-the-scenes work to run a brick-and-mortar shop. Talmadge Construction was able to lend a helping hand to help save thousands of hours of manual work.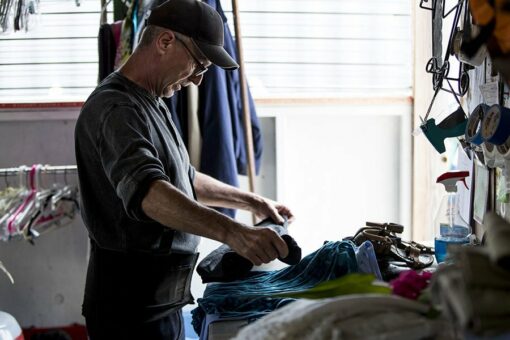 For the first 10 years of operations, more than a dozen of the Caroline's team of volunteers would fill Hefty bags of donated clothes and wash and dry them at home before bringing them back to the shop the next day. With just a small cold-water sink in the shop, donations of dishes, plates, and kitchen items were hand washed with water heated in a microwave and poured into dish tubs. It took a lot of time and elbow grease. 

"Jeff Talmadge, Project Manager Jeremiah, and their team were wonderful," says Christy. "When they heard what we needed, they installed hot and cold water, a work sink, a washer and dryer, and a dishwasher. They were so generous!" The commercial-grade washer, dryer, and dishwasher were funded through donations; Jeff worked with Plumbed Elegance to get an industrial sink at a dramatically reduced price; and Talmadge Construction did the design, plumbing, and installation at heavily discounted rates. 

"Talmadge did a beautiful job," Christy says. In 2020, Caroline's established the Talmadge Community Service Scholarship to honor Jeff and Adele Talmadge for all they do for the community. Christy added, "You two are the very best models of community." 

Jeff's feelings are mutual. "Christy established the scholarship based on the spirit of community service. In my opinion, she is a hero of community service!"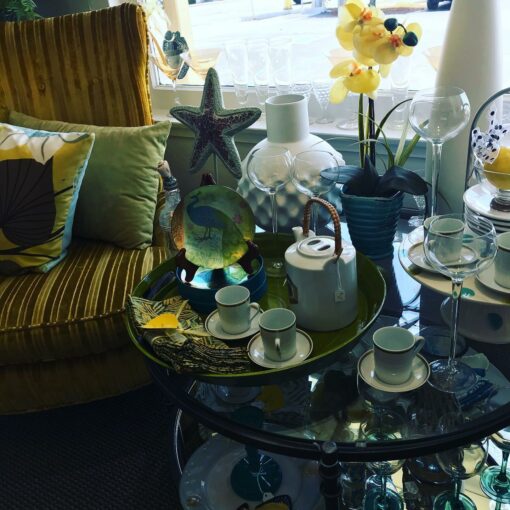 When the first volunteer came in after the project was completed and set up 100 pieces of donated glassware on his work surface, he told Christy it would probably take most of the day to prepare them for sale. Christy showed him the new dishwasher. "He was so excited! It took only 15 minutes to load the dishes. It's such a time saver!"

Now the volunteers have more time to process donations, which come in six days a week to the expanded 5,000-square-foot space. And, that time will be spent helping the nonprofit continue to help children with special medical, developmental, psychological, or other special needs in Santa Cruz County.