Andrew Talmadge of Talmadge Construction Promoted to Sales and Design Manager, is being Groomed to Take Over the Family-Run Business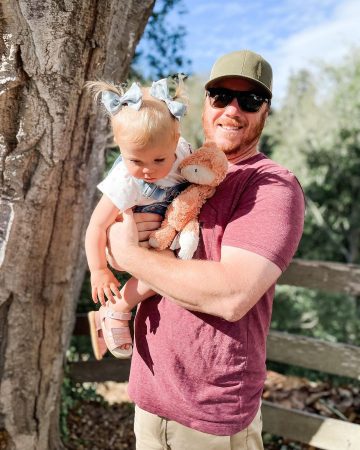 Andrew joined the Talmadge production crew in 2013 after a lifetime of growing up in the construction business. Under the leadership and mentorship of his parents Jeff and Adele Talmadge, Andrew is eager to apply his decade-long direct experience in construction as a carpenter and estimator, and now a Sales and Design Manager.
"Andrew patiently and diligently worked his way up," admits Jeff, his father and CEO. "So, he knows everything that goes into a quality renovation project, and has acquired the experience necessary to lead."
"I am proud to be contributing to the growth and evolution of this company," agrees Andrew. "I enjoy the sense of achievement and gratification in working with homeowners each day. I also continue to learn and hone my skills from our talented field crew. Most importantly, I'm guided in everything I do by the foundational business principles established by my parents. They understand that values are central to successfully managing a company with integrity, and the only way to earn long-term relationships with clients."
"I am very proud of Andrew," adds his mom, Adele Talmadge. "He has already exceeded all our expectations in his new role. I'm certain he'll be able to take Talmadge to a whole new level of consistent quality and service excellence when he finally takes the reins."
Ari Lessin Brings Her Warmth, Professionalism, and Industry Experience to Talmadge Construction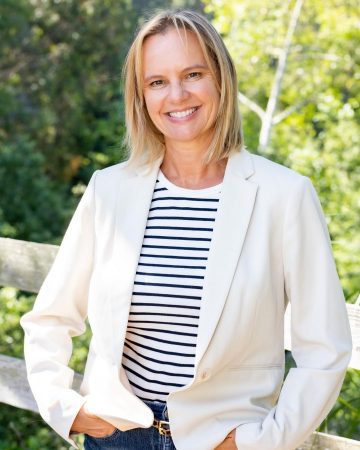 Talmadge Construction is pleased to announce that Ari Lessin has joined the Aptos design-build firm as their new office manager.
"I'm thrilled to join the Talmadge team," beams Ari, who is now responsible for critical administrative functions in support of both the design and production departments, managing first impressions with clients, and carrying out essential sales and marketing responsibilities. "I'm first and foremost a people person, and from the second I interviewed for this exciting new role I knew that the company's culture of collaboration and customer-focus was the place where I can flourish."
Ari brings over 20 years of experience in the residential interior design industry to Talmadge. She owned her own interior design business in Santa Cruz, and shares her extensive hands-on experience from working with interior design firms from San Francisco to Southern California.
"As soon as I learned there was an opening at Talmadge Construction, I jumped at the opportunity to become a part of their values-driven team," smiles Ari. "Talmadge has such a great reputation as a community advocate and wonderful place to work – not to mention their well-deserved reputation as Aptos' best-in-class, first-class design-build firm. I'm honored to become the latest member of the Talmadge team."
Quinn Pearlberg Earns Well-Deserved Promotion to Estimator at Talmadge Construction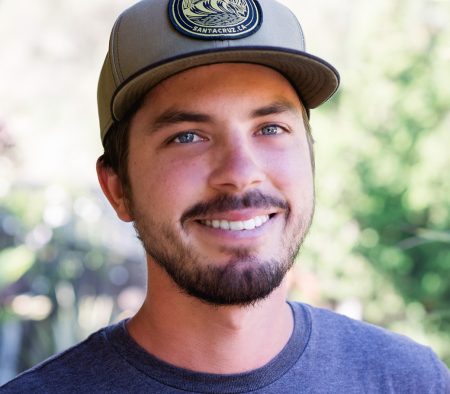 The management team at Talmadge Construction announced that Quinn Pearlberg has been promoted to the role of Estimator, effective June 2022. "Whenever anyone asks me what I do, I proudly say I'm part of the Talmadge team," smiles Quinn. "And now I'm even more excited to share my credentials, as my role with this terrific remodeling firm continues to grow."
Quinn joined the Talmadge production crew in July 2016, bringing more than 10 years of customer service experience. "Quinn is uniquely gifted to communicate and interact with others effectively," says Jeff Talmadge, CEO. "I have never seen anyone be this successful this quickly in the design/build industry. He's taken on his new Estimator role with amazing enthusiasm and skill."
Quinn's promotion comes as no accident since he exemplifies the Talmadge values-driven work ethic of dedicated service, relentless obsession with quality, and customer-centricity. "Quinn works hard and listens even harder, learning many essential technical project management skills and carpentry techniques with bravado. He developed into a skilled trim carpenter, and Project Manager, and now will carry his skills into being one of our very best Estimators."
"I love working at Talmadge Construction," exclaims Quinn. "I am excited about this opportunity to take all the things I've experienced to a whole new level. To me, career growth is synonymous with my success, and helping the business become more successful, too. I love to help homeowners make their dream homes come true, and master everything I can along the way."