When you're entering into a contract with a remodeler, you are putting your hard-earned dollars on the line with the expectations that not only will you receive an excellent product, but you will be charged fairly. Understanding how a contractor charges is an important element when selecting a remodeling firm. To help, we've explained some of these charges in our homeowner's guide to remodeling mark ups.
Contractor Mark Up is Not Profit
Mark up is the dollar amount added to the the fixed, direct and variable costs of doing a project to cover labor, transportation, admin fees, overhead and profit. It is the amount the contractor charges above their direct costs. For example, if a contractor estimates a job cost at $25,000 and charges a 1.50 markup, the amount charged would be $37,500.
Profit, on the other hand, is the amount the contractor will make after all expenses are paid. It is calculated differently, mainly by subtracting the cost of goods from the total cost. Based on the above calculation, you may think that the contractor is making $12,500, but in reality, between 25% and often more than 50% of that increase goes towards expenses. All in all, a "good" profit can be as little as 4%, according to the National Association of Home Builders (NAHB).
3 Factors to Calculating Markup
There are three factors to calculating markup: labor, materials and overhead. Miscalculation on any of these areas can affect the overall profit.
Labor: Labor is paid by an hourly rate in most situations, and is calculated by the time it takes to work on a project. The contractor must have a good grasp of what each portion of the remodel entails in order to closely calculate labor rates. Otherwise, this area can cost the contractor a loss in profits. Items taken into consideration include: project location, project size, types of equipment needed, safety concerns, permitting and other fees.
Materials: Materials purchased by the contractor incur a markup to cover the expenses of buying, storing and delivery to the construction site. Mark ups on materials can run between 7 and 10% on average.
Overhead: Overhead covers the indirect costs on a remodeling project, often going towards office and employee expenses, rent, utilities, insurance, accounting fees, legal fees, licenses, taxes, marketing and advertising.
Gross Profit vs. Net Profit
There are two types of profit: gross profit and net profit. Net profit is the amount remaining after job and overhead expenses are deducted from the total costs. Gross profit is the amount remaining after paying off all expenses. It is determined through the following formula:
Revenue – Cost of Goods Sold = Gross Profit.
Revenue is what the contractor earns after selling services prior to deducting other direct costs. In an example, if the remodeler charges $10,000 for their service and the cost of goods sold is $6,000, their gross profit would be $4,000.
Cost-Plus vs. Fixed Price Contracts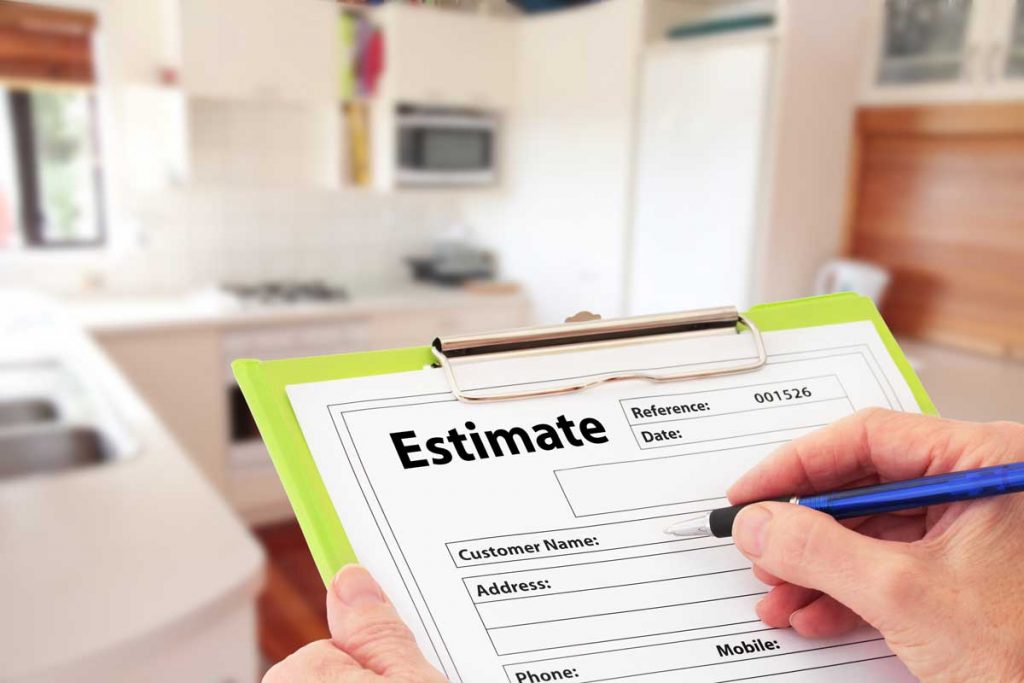 In a cost-plus contract, the homeowner must agree to pay all the costs of the project, plus a percentage. This can be frightening for a homeowner, since the job could become more expensive than was originally thought, and costs could add up quickly. The homeowner would be responsible for these additional costs, plus the percentage fee. Unfortunately, unscrupulous contractors could take advantage of a client and charge greater amounts than their actual costs, without the homeowner's knowledge
A fixed price contract outlines predictable costs and builds in the contractor's profit. Any changes that are required throughout the project are presented and approved through a change order. An experienced contractor can generally estimate the total cost of a job and offer a fixed price.
The advantages of a fixed price contract can include:
A clear idea of what the project will cost at the outset
Financial incentives can be built in to offer a higher profit if the contractor comes in under budget or ahead of time, for example
Disadvantages for the contractor can be incurred if the total project cost is underestimated. Changes to the original contract can sometimes be difficult as well.
Red Flags to Watch For When Evaluating Contracts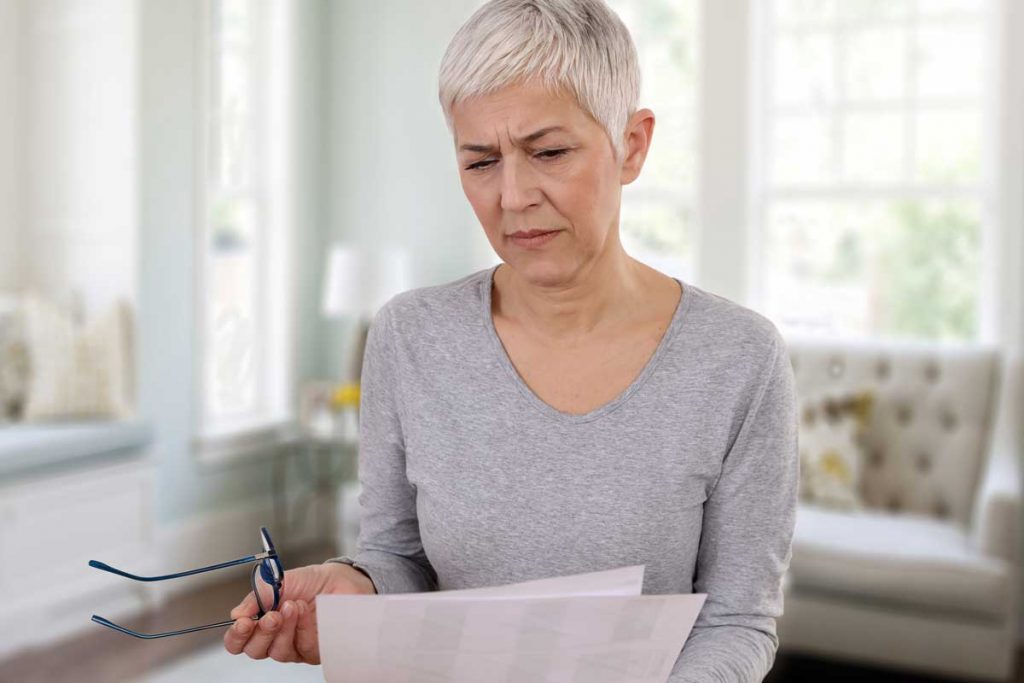 Even though most remodeling contractors are trustworthy, there are a few that are less than honest. To help you eliminate the bad ones, look for these red flags:
They insist on a cost-plus contract
As you've already discovered, a cost-plus contract can be an excellent vehicle by which a dishonest contractor can cheat a homeowner out of sometimes thousands of dollars. By accepting a cost-plus contract, you are essentially handing the contractor a blank check and have few, if any, ways of checking their actual costs. When asked, the contractor can generate fake receipts or declare they have no receipt at all. Cost-plus contracts more often end up in litigation that fixed cost contracts.
They offer a big discount
Profit margins aren't all that large, so a "red flag should be waving" if the contractor offers you a big discount on their services. A discount offer could indicate that their original pricing may have been inflated. It could also indicate that their work might be sub-standard or that they would cut corners to cut costs. You'd be better off with a fixed and reasonable price up front.
They expect you to help
Don't trust a contractor who expects you to help with labor, purchase your own materials, or who asks you to be involved in the construction process. This is their job. If you are paying a fee for service, all of these elements should be provided by the remodeling company. It's the value you receive for hiring a professional.
Consider the Value a Design Build Remodeling Firm Offers

With a design-build remodeling firm, like Talmadge Construction, the entire construction experience is housed under one roof, with the architect, design team, contractor and homeowner working together from beginning to end. It is a full-service offering that enables excellent coordination and communication. See: The Benefits of Design-Build Construction
At Talmadge, we'll walk you through the five phases of our Design-Build Construction Process: defining the project & budget; design; pre-construction; construction; and post-construction to ensure that you are satisfied at each phase before progressing to the next.
We pride ourselves on serving Santa Cruz County homeowners with the utmost in integrity and quality. We also believe in helping our local community, especially in the support of education. By improving education, we all benefit from a better society.
When you're thinking about remodeling, reach out. We're a family-owned business operating for nearly 40 years and we'd love to serve you and your family.
Contact Talmadge for your free, no-obligation initial consultation at 831.689.9133.